Partnerships bridge sustainability goals between farmers, consumers
Partnerships bridge sustainability goals between farmers, consumers
Achieving supply chain sustainability goals require close collaboration throughout value chain.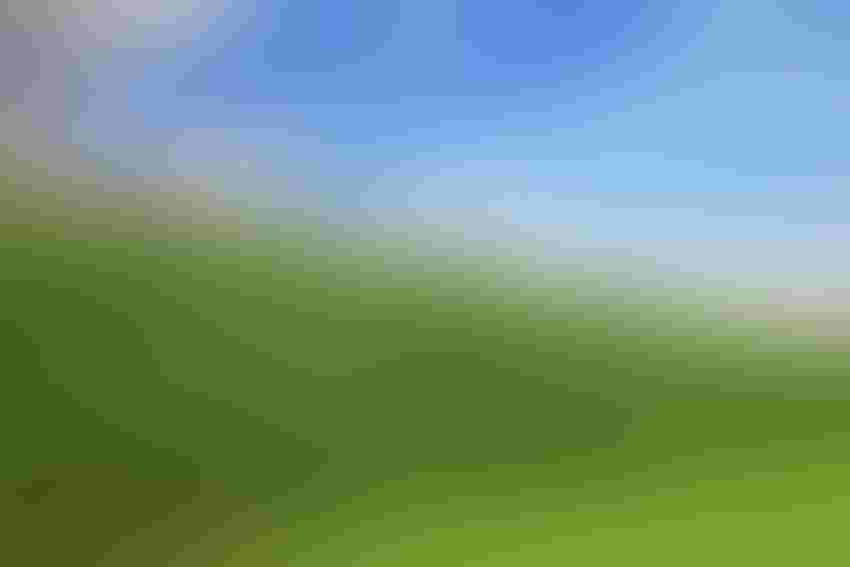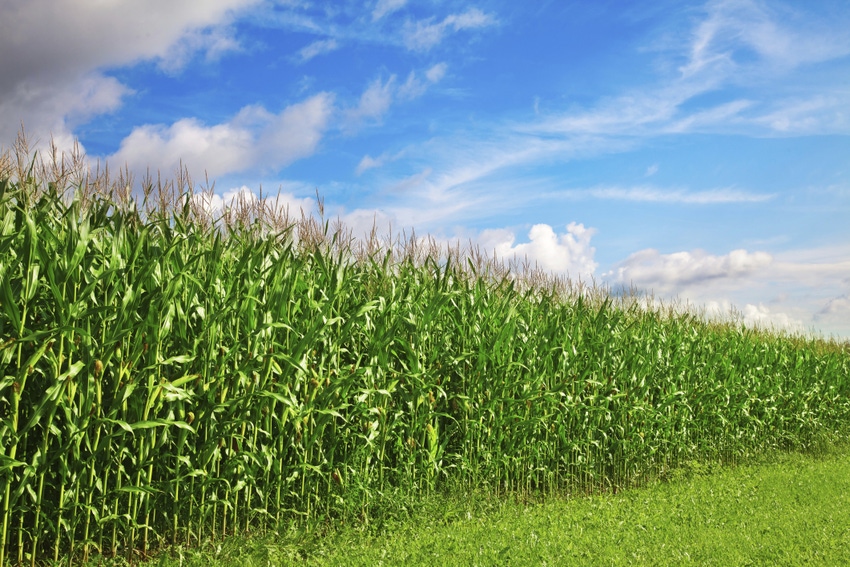 swisshippo/iStock/Thinkstock
As consumers demand more sustainable practices from farmers, new partnerships will continue to expand the understanding and implementation of ways to connect consumers to information on improved stewardship on farmland today.
Meanwhile, food companies are stepping up and seeking commodities that have a sustainable component to them. The latest comes in an announcement from global ingredient supplier Tate & Lyle and a new collaboration with Land O'Lakes SUSTAIN to advance conservation practices on Midwest farms as well as sourcing sustainable corn.
Matt Carstens, senior vice president of Land O'Lakes SUSTAIN, said, "We're in the early stages of bridging the gap between farmers and consumers and everyone in between." Consumers are finally starting to understand what it means when production practices result in the equivalent of a certain number of cars being taken off the road or the number of dump trucks worth of soil saved from being lost.
Equipping farmers with knowledge and helping food companies be able to quantify positive environmental impacts brings the potential for more meaningful changes. "No doubt, consumers are hungry for this type of effort, and from an economic standpoint, farmers are hungry. It is a common thread for everyone. We just need to find a way to connect those shared desires with these partnerships," Carstens said.
Metrics have been around for a long time, but now, throughout the supply chain, understanding the economic impacts can help guide environmental goals and decisions on a larger scale.
"Our on-farm conservation practices and technology support a two-pronged approach to sustainability: helping protect natural resources while improving farmer livelihoods. Consumers care deeply about how their food is produced. Land O'Lakes SUSTAIN can aid in implementing specific conservation practices to achieve broader sustainability goals for food companies like Tate & Lyle – and help them demonstrate the results in clear terms," Carstens said.
Knowledge-led decisions
The collaboration leverages the Truterra Insights Engine, a new interactive, on-farm, digital platform from Land O'Lakes SUSTAIN that helps farmers scale their environmental stewardship efforts and assess return on investment in real time, acre by acre. In turn, the Truterra Insights Engine supports Tate & Lyle to have greater visibility of its environmental footprint beyond the factory gates, enabling the company and its customers to make informed decisions about their supply chain environmental strategies.
Carstens said the Truterra Insights Engine allows farmers to look at scenario modeling that balances economics for farmers of different practices with the impacts on the environment. Utilizing the existing channel between agricultural retailers and farmers helps find a solution that is sustainable for society, farmers and the planet as well as finding the balance between environmental benefits and farm profitability, Carstens said.
Farmers are supported through the Land O'Lakes SUSTAIN agricultural retailer network in the Midwest, including Ceres Solutions, The Equity and Premier Ag. These well-known agricultural retailers are trusted advisors to farmers and are well positioned to provide insights and information to farmers to enable them to make meaningful changes to their ways of working, spreading best practices throughout the farming community.
"True sustainability starts on the farm," said Betsy Bower, agronomist at Ceres Solutions, a leading agricultural retailer in Indiana. "In order to deliver large-scale corporate sustainability commitments, we need to work with the farmer on every acre in a way that works for them and their business. Utilizing the Truterra Insights Engine through partnerships like this one make scalable impact possible. Together, we continuously adapt to improve the delicate balance between productivity, profit and preservation."
The Truterra Insights Engine is designed to facilitate collaboration and impact throughout the industry. The full suite of the Truterra offering uses technology and collaboration to advance the food and agriculture industry's ability to enable conservation at scale across a variety of crops, commodities and commitments.
Land O'Lakes is beefing up its own metrics for determining sustainability too. A new collaboration integrates Field to Market's sustainability insights with the stewardship and agronomic analysis for which Land O'Lakes WinField United agricultural retailer owners are known – helping farmers make decisions that benefit the air, soil, water and their business, explained Rod Snyder, president of Field to Market.
Available to both commodity producers and their trusted advisors across the Land O'Lakes SUSTAIN network in mid-December, the common measurement framework of Field to Market will offer even greater depth to the Truterra Insights Engine's ability to assist farmers in documenting their stewardship and exploring opportunities for continuous improvement. By utilizing one of the industry's most accepted sustainability frameworks, the integration of Field to Market's sustainability metrics provides commodity crop producers and the supply chain with a seamless solution for assessing sustainability performance as well as documenting and demonstrating stewardship at the field and landscape level.
The Fieldprint Application Programming Interface will connect eight sustainability metrics and associated algorithms from Field to Market's Fieldprint Platform directly to the Truterra Insights Engine, providing farmers with an enhanced tool to assess their management practices against regional, state and national benchmarks for key sustainability indicators.
Corn growers team up with EDF
How to improve environmental outcomes while optimizing productivity and profitability remains the Holy Grail of conservation acceptance. The Environmental Defense Fund (EDF) and the National Corn Growers Assn. (NCGA) announced Nov. 14 a first-of-its-kind partnership between an environmental organization and commodity crop association to tackle just that.
"The public expects greater stewardship and transparency from farmers, and it's critical for the agricultural sector to show leadership on conservation," said Nathan Fields, NCGA vice president of production and sustainability. "EDF and NCGA are stronger together. We have different expertise and perspectives, and combining them is a real opportunity."
"Many practices that increase soil health and water quality also boost farmers' bottom lines," said Suzy Friedman, EDF senior director of agricultural sustainability.
The partnership will elevate the importance of continuous improvements for water quality and climate resilience while strengthening yields and profitability. Priority work streams include data and measurement to improve tracking of water quality, soil health and greenhouse gas emissions and to scale user-friendly technology solutions for data reporting and analysis and on-farm engagement to increase farmer and agronomist knowledge about innovative conservation tools and practices.
The partnership also will advocate for policies that support voluntary, incentive-based conservation programs with measurable environmental outcomes. In addition, a focus will be on finance and economics to explore and grow opportunities for farmers to benefit economically from conservation practices such as cover crops and conservation tillage. Last, the partnership looks to build bridges between farmers and consumers through outreach and communications.
"Farming is a tough business with tight margins. Stewardship has always been a way of life for us, but we also have to stay profitable and productive," said Brandon Hunnicutt, Nebraska farmer and member of NCGA's Corn Board. "EDF was the first environmental group to reach out to farmers and listen to our perspectives. I'm excited to see what EDF and NCGA can accomplish together."
Subscribe to Our Newsletters
Feedstuffs is the news source for animal agriculture
You May Also Like
---