MLB fans predicted to eat nearly 19m hot dogs in 2017
MLB fans predicted to eat nearly 19m hot dogs in 2017
Boston Red Sox voted as offering best hot dogs and sausages in Major League Baseball.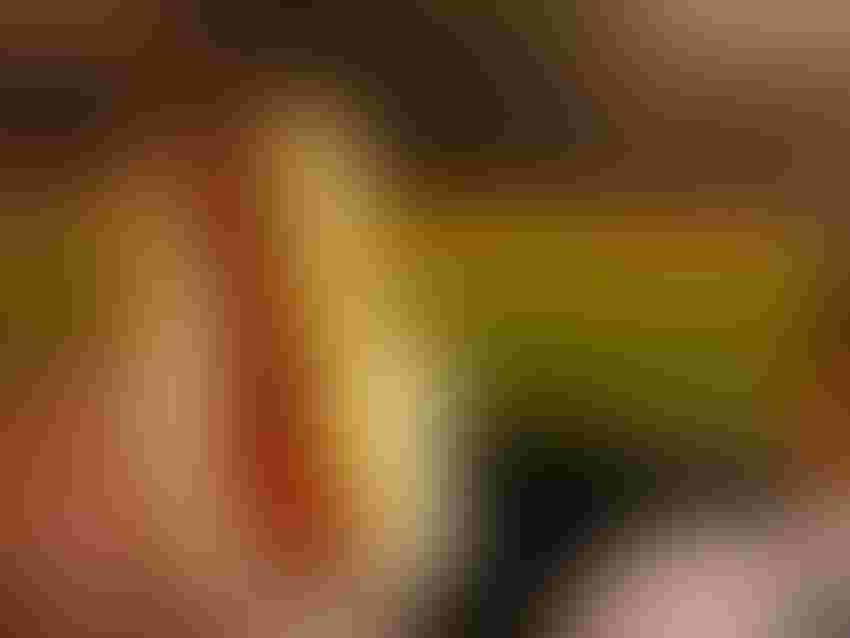 Like popcorn at the movies, hot dogs are the quintessential summer ballpark food, and the National Hot Dog & Sausage Council (NHDSC) estimates that baseball fans will consume nearly 19 million hot dogs and more than 4.1 million sausages during the 2017 Major League Baseball (MLB) season.
"Year after year, hot dogs continue to hit it out of the park at the concession stand," NHDSC president Eric Mittenthal said. "As teams innovate to offer more food choices and inventive creations, one thing is certain: Hot dogs and baseball are inseparable."
The Los Angeles Dodgers can relish in victory as the team's fans are once again projected to consume the most hot dogs, totaling more than 2.5 million. That is enough to round the bases at Dodger Stadium 3,434 times and, based on last year's attendance, means that nearly 68% of fans at Dodger home games will eat a hot dog.
In a surprise upset, the Texas Rangers threw a curveball to claim second place, with fans there expected to consume more than 1.4 million hot dogs, representing a 17.2% increase from 2016. The Cleveland Indians came in third at 1.08 million hot dogs, followed closely by the reigning World Series champions Chicago Cubs, with anticipated sales of 1 million hot dogs. St. Louis Cardinals and Boston Red Sox fans are expected to consume more than 959,720 and 850,000 hot dogs, respectively.
The San Francisco Giants defended their title as MLB sausage champions, with 475,000 in expected sales. The St. Louis Cardinals clinched second place, with fans expected to consume 419,356 sausages. The Boston Red Sox, meanwhile, earned third place, with Fenway Stadium fans expected to eat 327,500 sausages this year.
The Milwaukee Brewers reclaimed their position as the only team in baseball that is expected to sell more sausages than hot dogs.
While there is no shortage of MLB rivalries, the NHDSC survey found that hot dogs bring all sides together, with numerous stadiums featuring the regional flavors of their competitors. Kauffman Stadium, home of the Kansas City Royals; Minute Maid Park, home of the Houston Astros, and Coors Field, home of the Colorado Rockies, will sell a number of regional favorites, including the Denver Dog, Coney Island Dog, Georgia Dog, Chicago Dog, Cincinnati Cheese Coney and New York City Dog.
The Los Angeles Dodgers, meanwhile, will offer different hot dogs based on their opponent at each homestand, with specials that include the Chicago Dog, Philly Dog, Miami Cuban Dog, Milwaukee Dog and New York Dog.
The survey also revealed that the trend toward offering hot dogs and sausages from local area businesses is here to stay. For example, Progressive Field, home of the Cleveland Indians, will serve local favorites from Happy Dog. Fans at Nationals Park, home of the Washington Nationals, can enjoy food from area staples like Ben's Chili Bowl and Haute Dogs & Fries, while Safeco Field, home of the Seattle Mariners, will sell nearby Fletchers hot dogs and Hempler's sausages.
MLB Hot Dog & Sausage Guide updated
While perennial hot dog favorites remain staples at ballparks across America, teams are introducing new creations that are sure to be all-stars. With so many new options, the NHDSC updated its "MLB Hot Dog & Sausage Guide," which features photos and descriptions of the most unique hot dog and sausage offerings at all 30 MLB stadiums, along with a sampling of classic favorites. Now, fans can savor all the choices available to them in one, convenient location.
Some of the top 2017 MLB rookies include:
Sunrise Dog. Royals fans can indulge on this hot dog topped with bacon, cheddar cheese, fried egg and white sausage gravy. Sold only on Sundays, fans shouldn't feel too guilty to enjoy more than one.

Harry The K's Pastrami Sausage. Phillies fans should come hungry to eat this house-cured pastrami sausage topped with hickory-smoked bacon, red cabbage and tarragon mustard.

The M.V.T. Dog. Also known as the Most Valuable Tamale, this new creation is not for the faint of heart. Rangers fans should come prepared to tackle this tamale filled with the famous 24 in. Boomstick hot dog, covered in chili and nacho cheese.

Bloor Street Dog: Hot dog love knows no borders. Toronto Blue Jays fans can relish in this hot dog topped with butter chicken, chili-lime sour cream, a trio of Indian vegetables and fresh, chopped parsley.

Brunch Bloody Mary: This drink concoction features a skewer of sausage, egg, chicken, waffles, bacon and donuts served in a keepsake mason jar.
Red Sox triumph in bracket contest
While the competition at the concessions stand is fierce, fans said one team stands above the rest. The Boston Red Sox were chosen as having the best hot dogs and sausages in baseball in the Fifth Annual Hot Dog Madness Bracket Contest.
Following more than three weeks of spirited competition, the Red Sox and their iconic Fenway Frank successfully managed to thwart a strong challenge by the Washington Nationals, which struck out in the bottom of the ninth to earn second place. The Los Angeles Dodgers and Seattle Mariners rounded out the final four.
Fans chose the Red Sox by voting on the NHDSC Facebook page in a bracket style contest featuring hot dog and sausage selections from all 30 MLB teams, with matchups by division in the American League and National League.
"It's no secret that Boston fans are passionate about their teams, and we learned that passion extends to the concession stand as well," Mittenthal said. "Even with all of the new hot dog and sausages available, the Red Sox's win is proof that there's still plenty of love for the classics."
Subscribe to Our Newsletters
Feedstuffs is the news source for animal agriculture
You May Also Like
---