Looming shutdown could harm international trade
Looming shutdown could harm international trade
Trade missions, key reports at risk when the government shuts down.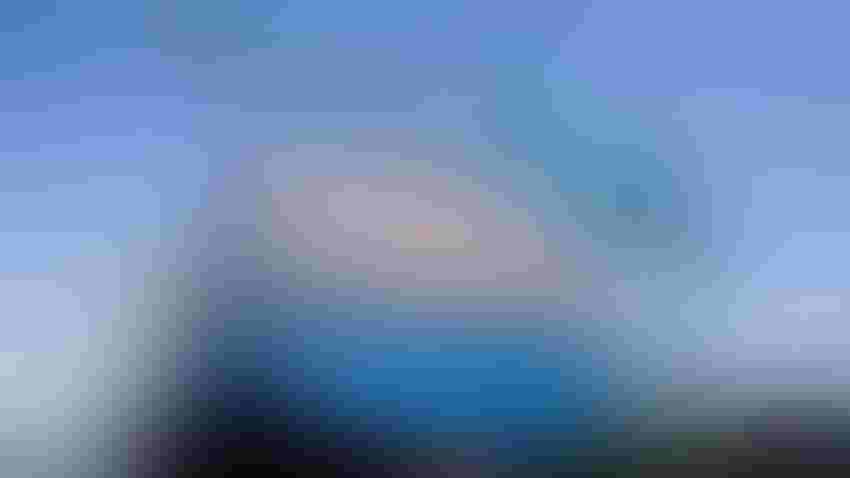 Getty Images/Richard Ross
All indications point to a government shutdown beginning this weekend. It would be the fourth shutdown since 2013.
When the government shuts down, it means various federal agencies cease operations or reduce staff. Some employees are sent home, while others deemed "essential" like air traffic controllers continue working without pay. During the last shutdown, Congress approved military funding so that service members would still be compensated. This time around, even that may not happen.
Ironically, Congressional lawmakers will continue receiving their salaries regardless.
According to USDA Under Secretary for Trade and Foreign Agricultural Affairs Alexis Taylor, the shutdown could also hinder international trade efforts. During a Thursday call with reporters at the conclusion of an international trade mission in Santiago, Chile, she noted USDA's export sales reports are not produced during a shutdown. She says it's a critical tool for exporters and U.S. industries.
"The market confusion, the lack of that market intelligence has been concerning during the past government shutdowns," Taylor says. "Should this government not stay open, if we have a lapse in appropriations, it (the export sales report) will not be produced in real-time as it is today, and that certainly can have an impact for our exporters."
North Dakota agriculture commissioner Doug Goehring, who was part of the U.S. delegation in Chile, says that federal shutdowns, or even the potential for them, hinder the ability of trade missions to go off without a hitch. It also creates undue anxiety for the companies the United States is looking to work with.
Goehring says he's especially disappointed that the U.S. government continues to risk shutting down its own government, something no other country in the world does.
"If they (Congress) want to politicize the budget and how they're going to move forward funding the government, that's one thing," Goehring says. "But to do this and disrupt people's lives and the services we provide the U.S. consumer and the U.S. producer, and then all of our other consumers across the world, it is unfortunate."
The trip to Chile was the fourth trade mission Taylor has led this year. She is slated to lead another trade mission to Malaysia and Singapore at the end of October. Deputy Agriculture Secretary Xochitl Torres Small is scheduled to lead a trade mission to Angola in December. Now, after months of work and planning, both trips are in jeopardy. If the government remains shut down in October, USDA will not have enough working staff to pull off the mission. If the government reopens before December, the agency may still not have enough time to complete advanced work for the Angola trip.
The path ahead
Despite a flurry of last-minute activity, nobody is expecting a surprise last-minute deal to avert the shutdown. On Thursday, the Senate passed a bipartisan bill to keep government agencies funded through Nov. 17. That bill has little chance of passing in the House. Conservative-leaning Republicans there are holding their ground, vowing to shoot down any proposals that don't meet their demands.
Of course, any House bill that appeases the hard right will be dead on arrival in the Democratically controlled Senate.
If House Speaker Kevin McCarthy negotiated with Democrats, he might wrangle enough votes to pass something similar to the Senate bill. However, he's not inclined to do that because it would almost certainly trigger a vote to remove him from the speakership. Under that scenario, his path to remaining in the speaker's chair would likely require Democrat support. That's a step Democrats seem unwilling to take for now. So, here we are.
Subscribe to Our Newsletters
Feedstuffs is the news source for animal agriculture
You May Also Like
---