Lighthizer promises NAFTA will not be step backwards
Lighthizer promises NAFTA will not be step backwards
During Senate Finance Committee hearing, Lighthizer promises to make NAFTA agreement better without losing agricultural sales.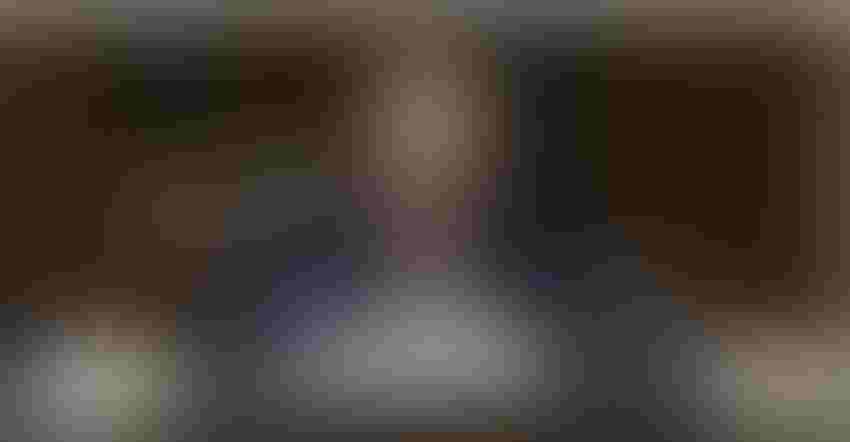 At a Senate Finance Committee hearing on Wednesday, U.S. Trade Representative Robert Lighthizer, the new top trade negotiator, outlined his goals going forward, including how he will level the playing field for American ranchers, farmers, workers and businesses.
He noted that the goals of the agency are to have an aggressive enforcement agenda, improve market access for U.S. producers and help to lower the "chronic trade deficit."
Many asked about the North American Free Trade Agreement (NAFTA) and even reports that Mexico has already started changing its buying habits because of the market uncertainty. Lighthizer said USTR is committed to enhancing U.S. food and agricultural exports globally.
Over the first four months of 2017, Mexico's imports of U.S. soybean meal dropped 15%, marking the first decrease for the period in four years, according to data from the U.S. Department of Agriculture. Shipments of U.S. chicken meat fell 11%, the biggest decline for the period since 2003. U.S. corn exports to Mexico declined 6%.
During the hearing, several members noted these dips in confidence with Mexican buyers because of the uncertainty surrounding NAFTA modernization.
Lighthizer said he's cognizant that farmers' and ranchers' sales have been disrupted based on the uncertainty in the market. However, he said he would not allow for "a bad agreement to save time" just to meet a pseudo-deadline in a quick time frame.
"It is very important that we not move backwards. We're going to do everything we can to improve our agricultural sales. We have a whole lot of important things we can do to make it a better agreement and still hold onto what we have in terms of agricultural sales," Lighthizer told the Senate Finance Committee members.
Lighthizer said more than 12,400 comments were received during the open comment process regarding what the objectives of NAFTA should be. He said his staff is reviewing those comments and plans to have a detailed summary of the Administration's negotiating objectives by July 17.
Sen. Pat Roberts (R., Kan.) said at the hearing the agriculture economy would not improve without a push on trade. Roberts noted that when he spoke at the 2017 Agriculture Symposium held by the Federal Reserve Bank of Kansas City, Mo., "we discussed the severity of the current state of the ag economy. It is clear we are in the middle of a rough patch, and the outlook will not improve unless we have a determined effort on trade."
"The work Ambassador Lighthizer has done in the past two months has made it clear he is the Administration's leader on trade," Roberts said. "I want to thank him for spreading the message and educating his colleagues and international counterparts about the importance of agriculture trade. I was pleased to hear that U.S. beef is headed for China, thanks to the progress made in the 100-Day Action Plan of the U.S.-China Comprehensive Economic Dialogue."
In concluding his questions, Roberts asked about the slow pace of China's approvals of U.S. agricultural exports and how the ambassador plans to continue to make it a priority. Lighthizer responded that two of the eight outstanding biotech approvals have been cleared in China, and he expects that the remaining also will get cleared.
The 100-day period is coming to an end, and Lighthizer said a variety of priorities have been exchanged with Chinese officials to continue beyond that point. He also said he hopes to get another harvest of actions from China, such as resumption of beef trade and biotech approvals, before the 100 days are up.
Lighthizer said although a trade deal with Japan would be beneficial, it may not be realistic. Japan has had a substantial trade deficit with the U.S. for decades, although he noted that, in areas like beef, some unilateral concessions could possibly be made to get the trade deficit down.
Subscribe to Our Newsletters
Feedstuffs is the news source for animal agriculture
You May Also Like
---