Lawmakers in House, Senate introduce death tax repeal bill
Lawmakers in House, Senate introduce death tax repeal bill
Death Tax Repeal Act of 2017 would fully and permanently repeal estate tax.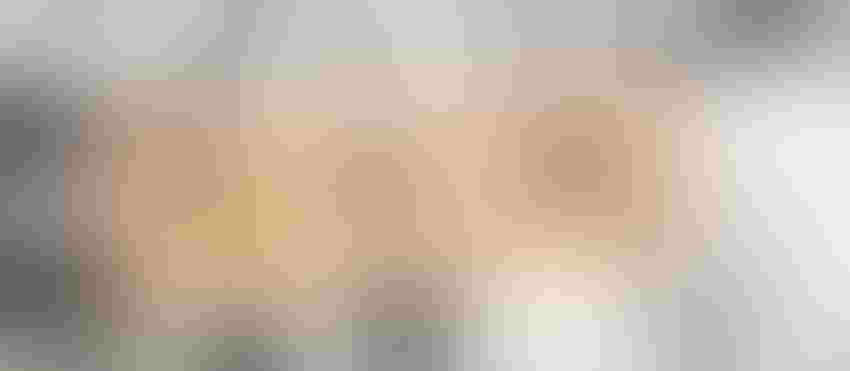 Members of Congress on both sides of aisle and both chambers took up the mantle of addressing estate tax reform by introducing bills to fully and permanently repeal the death tax.
On Tuesday, Reps. Kristi Noem (R., S.D.) and Sanford Bishop (D., Ga.) introduced the bipartisan Death Tax Repeal Act of 2017 to fully and permanently repeal the death tax, while Sen. John Thune (R., S.D.) reintroduced the companion version in the Senate.
According to a Joint Economic Committee report, the death tax has removed more than $1.1 trillion in capital from the economy while motivating family businesses and others to reduce savings and limit growth, Noem said in a statement.
"While we were still trying to pick up the pieces after my dad died in a farm accident, our family received a letter from the IRS (Internal Revenue Service). Because of a tragedy that undermined our sense of security, the death tax was now about to undermine our financial security," Noem said. "No family should have to go through what ours did, so I'm committed to seeing this tragedy tax finally repealed."
Bishop has long led the charge to repeal the controversial tax in order to prevent farmers -- both in Georgia and nationwide -- from losing their family farms or being forced to sell much-needed land, buildings or equipment.
"I have always believed that the death tax is politically misguided, morally unjustified and downright un-American," Bishop said. "It undermines the life work and the life savings of farmers and jeopardizes small- and medium-sized businesses in Georgia and across the nation."
A previous version of Thune's bill was adopted as part of the non-binding fiscal 2016 budget resolution.
"As if the long arm of the IRS isn't intrusive enough during life, too often, the death tax punishes hard-working Americans even after they've passed away," Thune said. "In an environment where it's frequently too difficult and costly for family-owned farms to be passed from one generation to the next, we should be knocking down hurdles to find ways to incentivize families to retain these multi-generation businesses. Repealing the death tax would be a big step in the right direction. I'm committed to working as hard and as long as it takes to get rid of this onerous tax, and I'm glad so many of my colleagues are willing to take up this fight as well."
Senate majority leader Mitch McConnell (R., Ky.) added, "I am proud to join Sen. Thune in introducing the Death Tax Repeal Act, which will finally abolish this unfair tax, and I appreciate his leadership on this issue."
The bills are supported by the American Farm Bureau Federation, Associated Builders & Contractors, National Association of Manufacturers, National Federation of Independent Business, Americans for Tax Reform, Club for Growth, National Black Chamber of Commerce, International Franchise Assn., National Taxpayers Union, Family Business Coalition, Family Business Estate Tax Coalition and many others.
Subscribe to Our Newsletters
Feedstuffs is the news source for animal agriculture
You May Also Like
---