In business, everything 'speaks'
In business, everything 'speaks'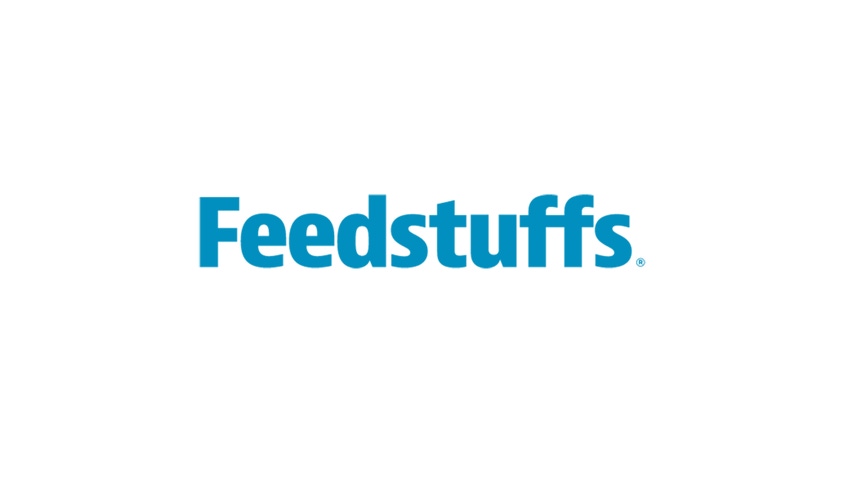 IF you're in business, you're in sales. Regardless of your job title, you're in sales. Sales is the lifeblood of a company. You know that, right?
A mentor used to say, "There's not much wrong with our outfit that more sales wouldn't cure."
People tend to listen or pay attention to people they like. However, people will tend to do business with people they trust. How can your company progress from likeable to trustable?
If you remember the "buying process" from my Feedstuffs column published July 14, 2014, I'll briefly review that the phases, in order, are: attention, interest, understanding, desire and decide.
"Likeable" could be considered favorable attention or interest. There may be something about your company's image or your products' reputation that is pleasing and attracts attention or creates interest, but keep in mind that there are subsequent phases of the buying process, and trust can only build along the way.
Ultimately, most people decide to do business with people and companies they trust and buy products they trust to be efficacious.
What is your brand? I don't mean your logo. Brand means how the market perceives you, your company and products. What makes you distinctive?
Among fictional characters, for example, Dudley Do-Right is a distinctively good guy, and Snidely Whiplash is a distinctively bad guy. That is how people perceive them, and that is how they're known in "the market." People can easily detect the differences. So, again, what are your distinctions?
Think of this: Compared to your competitors, if you and your company have similar, undistinctive products, services and skills, why would people choose you? Maybe they wouldn't. If not, what would compel them to switch and buy from you?
My term "brand promises" refers to the things that make you and your company different (hopefully better) and what you can deliver flawlessly.
Everything speaks. Everything about your company "says something" to the market — everything — the company name, logo, website, etc., in addition to the appearance of the physical assets, phone answering and etiquette, employees' appearance, advertising and communication style, product design, specifications and efficacy, service processes and procedures, invoices and statements, correspondence and complaint resolution. Everything!
Think it through. What touches the people in your market? What do they see and perceive? Everything speaks.
In many of his speeches and seminars, the late Dr. Stephen Covey would ask, "Have you ever tried to talk your way out of a situation that you behaved your way into? How'd that work out for you?"
An example (one that's rarely considered) is promoting how you hope to be perceived, regardless of reality. This might include saying your products are "the finest quality" when, in reality, they are fundamentally no different from most of your competitors' products, or promoting the "best service" when the service execution actually is no different from most competitors, or saying you have "integrity" when delivery failures or invoicing mistakes are routinely made.
These examples demonstrate not walking the talk, not matching the expectation. These examples do not provide a positive sort of distinctiveness. They do little to help build trust.
Do your company's actions and your behavior demonstrate the principles and values you want to stand for? Remember, everything speaks. Trust builds when the general behavior matches the talk.
Do yourself a great favor: Through the lens of the customer, take a critical look at your company — its products, services, processes, skills and behaviors. Make adjustments accordingly.
In the long run, effectiveness in sales has little to do with the age-old perception that an extroverted personality or clever promotions and slogans are essential. Those may be helpful, but they are not essential. What is essential is the ability to understand and relate and then put it into action. May we call it The Sincerity Factor?
Equally important are other essentials like credibility and competence. Competence, of course, is knowing your stuff — proficiency — and putting it to work for the customer.
Attention and interest occur because of distinctiveness. Trust develops when people can perceive sincerity and see efficacious results. Behave your way into building and maintaining trust. Everything speaks.
*Pat Whidden has enjoyed a 40-plus-year career in animal-related agribusiness, with experiences ranging from dirty boots to the boardroom. He is a business advisory consultant specializing in strategy development and execution, investment capital, as well as sales and customer service coaching, seminars and corporate events. Find Whidden online at http://pbwhidden.com, or contact him at (615) 719-2447 or [email protected].
Volume:88 Issue:04
Subscribe to Our Newsletters
Feedstuffs is the news source for animal agriculture
You May Also Like
---