In 60 seconds: 5/18/15
In 60 seconds: 5/18/15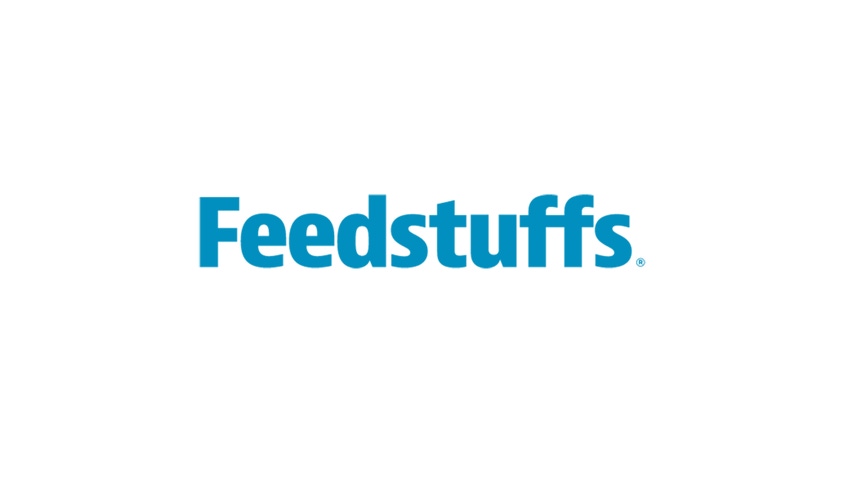 Seaboard reinforcing proper animal care: Although Seaboard Foods is confident that the actions shown in a recent undercover video taken by animal activists are an isolated incident and involved only a few former employees (Feedstuffs, May 11), the company said it is serious about taking action to ensure the proper treatment of pigs raised for food on its farms. Seaboard already has an established animal care program, protocols and training, which are audited independently by Farm Animal Care Training & Auditing LLC, with the audit reviews certified by the Professional Animal Auditor Certification Organization. In addition to extensive training at the start of employment, individuals handling live animals receive ongoing training for proper animal care and handling. They also sign a commitment to the proper and humane care of the animals and agree that any acts of improper animal handling they witness will be reported immediately to their supervisor or via Seaboard's toll-free animal care hotline, which was not done in the recent incident. The company said it will re-emphasize to employees that any acts of improper animal handling should be reported to the employee hotline and will reinforce its zero-tolerance policy for improper animal care and handling, and failure to follow the procedures will result in termination. Following the recent allegations, Seaboard launched an investigation and eventually fired seven employees. The company said the undercover video will be shown to all farm managers to reinforce what is considered unacceptable handling of pigs. Farm managers will also be shown a video depicting proper animal handling when moving pigs from barns to trailers.
Bird flu research pre-proposals sought: The Egg Industry Center at Iowa State University is seeking pre-proposals to fund research related to the current avian influenza outbreak. "Each year, the center releases a request for proposals for research related to the egg industry," said Hongwei Xin, director of the Egg Industry Center and distinguished professor of agricultural and biosystems engineering and animal science at Iowa State. "Given the current status of the industry, this year the board felt the call needed to be focused specifically on research surrounding (avian influenza)." Researchers can find submission information at www.eggindustrycenter.org. The deadline for pre-proposals is June 3. After a review of the pre-proposals, finalists will be notified to submit a full proposal for further consideration by the center's board, which consists of producers, industry leaders and academic representatives from across the U.S. and Canada. The grant program is intended to focus research on top concerns in the egg industry while providing a platform to explore other opportunities for the industry's future.
ConAgra buys Blake's All Natural Foods: ConAgra Foods Inc. announced May 12 that it has acquired Blake's All Natural Foods, a rapidly growing, family-owned company that makes natural and organic frozen meals. "We are thrilled to have Blake's All Natural Foods join ConAgra Foods. Blake's is a great addition to our existing frozen meals business and provides more choices to a growing group of people buying natural and organic foods," ConAgra chief executive officer Sean Connolly said. "ConAgra Foods will help Blake's grow and offer its wholesome food to more people across the country." ConAgra has a broad portfolio of brands in the frozen foods aisle, including Alexia, Healthy Choice, Marie Callender's, Banquet, Kid Cuisine, Bertolli, Odom's Tennessee Pride and P.F. Chang's. "Blake's is really excited to join the ConAgra Foods team as it will allow us to build on the momentum we've created over several years and continue to meet the growing demand for our meals," Blake's president and CEO Chris Licata said. Blake's is one of the fastest-growing natural and organic frozen food brands. According to IRI data, the category for frozen natural and organic single-serve meals grew by more than 33% between 2011 and 2015. Terms of this all-cash deal were not disclosed.
Limestone facility: NALC LLC, a limestone and industrial mineral company, will invest $5 million to establish a second limestone quarry and fine-grind facility in Cloverdale, Ind., a half-mile from its current 174-acre operations, according to the Indiana Economic Development Corp. (IEDC). Activities at the new 181-acre site will include the extraction and processing of high-calcium carbonate limestone to be sold as an animal feed supplement, a fertilizer for agricultural purposes, an ingredient in glass manufacturing, a pollution control product for power plants, a safety application in underground coal mines and other industrial applications. The company anticipates its new quarry and fine-grind operation to be operating by October, IEDC said. NALC plans to create up to 15 new jobs by 2016.
Fermentation tech: Cargill has acquired OPX Biotechnologies' proprietary fermentation-based processes and systems, expanding its presence in commercial fermentation products outside of food and feed. The technologies are used to produce bio-based chemicals from sugars for use in non-food applications such as lubricants, detergents, plastics, agrichemicals and personal care products. Cargill Corn Milling vice president Brian Silvey said this technology acquisition will benefit customers by enabling the production of more and better solutions.
HACCP course: Kansas State University's IGP Institute, in partnership with the National Grain & Feed Assn. and the American Feed Industry Assn., will hold a course on "Establishing a HACCP for the Feed Industry" June 8-11 and Aug. 31-Sept. 3. The course will be taught by individuals from Kansas State and within the feed and allied industries and will provide in-depth training on all aspects associated with feed manufacturing. Course topics include hazard analysis, identifying critical control points and establishing critical limits, monitoring procedures, corrective actions and verification procedures.
New name: Prairie Feed & Trucking LLC, formerly known as Co-Products Plus LLC of Milford, Iowa, announced that is repositioning itself and rebranding with a new name, a new logo and a new website. The company offers ethanol, soy and other grain-derived commodity feed products and trucking services for product delivery. Al Giese, owner of Prairie Feed & Trucking, said the company wanted something new, fresh and professional.
Yeast drying: Lesaffre, a global player in yeast and bread-making solutions, recently inaugurated a third drying tower dedicated to parietal fractions of yeast at its Bio Springer site in Strasbourg, France, further progressing the company's interest in the field of animal nutrition and health. With the adjoining conditioning workshop, the new industrial machinery represents a 7 million-euro investment. The company said the site will now be able to supply Phileo — Lesaffre's business unit specializing in animal nutrition, health and well-being — with close to 4,000 tons of yeast parietal fractions each year.
Pet products: Vets Plus Inc. has introduced two new product lines: Smart Fido USA for dogs and Smart Kitty USA for cats. These veterinarian-formulated lines include a range of gluten-free and soy-free supplements and treats. The Smart Fido USA supplements include formulas for joint and digestive support, calming, skin and coat and other common conditions. The jerky bites treats and the Smart Kitty USA supplements and treats are available in four flavors. The supplements address common conditions in cats, with grain-free formulas for hairball management, urinary tract support and L-lysine. The cat treats contain probiotics and ingredients to support dental health. Dale Metz, director of the Vets Plus companion animal business unit, noted that "pilling is often a negative experience for pet and parent. With convenient soft chews or functional treats, we can create a positive interaction for giving supplements."
Coccidiostat aid: Pacific Vet Group-USA has announced a new probiotic product designed to mitigate performance setbacks commonly associated with coccidiosis vaccination of neonatal broiler chicks. FloraStart C contains a blend of proprietary beneficial bacteria selected for their ability to support performance following Eimeria vaccination and is designed to help chicks achieve optimum early growth, according to David Benson, vice president of sales and marketing for Pacific Vet Group. "Broiler producers often are looking for ways to 'rest' their coccidiostats," Benson said. "Historically, vaccines have played an important role in this rotation, especially during the summer months. With the introduction of FloraStart C, producers will be able to use these beneficial vaccines while minimizing the early performance setback."
Volume:87 Issue:19
Subscribe to Our Newsletters
Feedstuffs is the news source for animal agriculture
You May Also Like
---