Food worker union urges for expedited COVID vaccinations
Food worker union urges for expedited COVID vaccinations
COVID-19 resulted in nearly 400 frontline worker deaths and 77,600 frontline workers infected or exposed.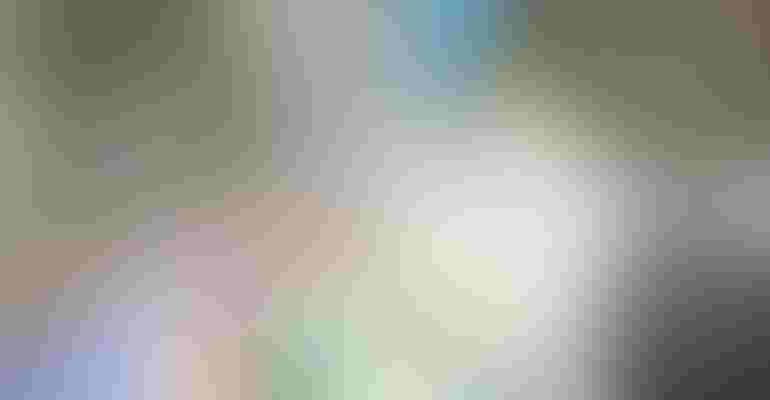 Smithfield put additional safety measures in place to protect workers from spreading and contracting COVID-19.
Smithfield
United Food and Commercial Workers International Union President Marc Perrone issued a call for political leaders to expedite COVID-19 vaccine access for essential workers and urge further action on grocery hazard pay across the country.
In a media call Tuesday, Perrone says COVID-19 resulted in nearly 400 frontline worker deaths and 77,600 frontline workers infected or exposed. Specifically, he says 137 grocery worker deaths and over 30,100 workers were infected or exposed. In meatpacking plants, Perrone shares 132 workers have died and 21,900 meatpacking workers have been infected or exposed.
"Essential workers in grocery stores and meatpacking plants are not being prioritized for vaccine access in many states and continue to face delays that further endanger their health," Perrone says. "Governors must immediately work with CEOs in these industries to ensure the vaccine is free for all essential workers and that workers have paid time off to receive each dose."
UFCW confirmed that essential workers in grocery stores and meatpacking plants lack vaccine access in over 35 states. Only 13 states currently have vaccine access for grocery workers including Alabama, Arizona (varies by county), California, Delaware, Hawaii, Illinois, Kansas, Kentucky, Maryland, Nebraska, New York, Virginia and Wyoming. These same states (minus New York) have vaccine access for meatpacking workers.
Perrone notes federal, state and local government officials must prioritize essential workers and further delays are unacceptable. "I'm not saying we should be first, but we shouldn't be last," Perrone says.
Perrone says according to UFCW's 2021 essential worker survey, 91% of those who responded were concerned about the coronavirus and 57% are more concerned now than they were 30-60 days ago. Their top concern is bringing home the virus to their families. The same survey found that 70% of essential workers are ready to take the vaccine today.
Related: Meat and poultry workers high priority for COVID vaccine
Eric Nelson, who works at the largest grocery chain Kroger in Cincinnati, Ohio, says the demands of working on the frontline of COVID are "unreal" and says since the pandemic began Kroger has seen business double or triple while hours are reduced. He says this only increases exposure of being infected.
"We keep waiting to be vaccinated," Nelson says, adding with all of the vaccine delays he worries grocery workers such as himself will continue to be looked over. "I'm not asking for special treatment, just to be protected."
Sandra Sibert, who works at the Smithfield meatpacking plant in Sioux Falls, S.D. shut down early on in the pandemic, says her plant continues to struggle with sick workers. "Safety has improved, but the dangers of COVID are still real. Meat plant workers are still getting sick and still facing risks every day. We need to prioritize the vaccine," Sibert says. "All I want is to do my job and be safe and protect my family."
Hazard pay
UFCW has led the push to restore grocery hazard pay for these essential workers. During the first week of February, UFCW local unions helped secure new grocery hazard pay mandates in Seattle, Los Angeles, Long Beach and many other cities on the West Coast.
This has prompted action from national grocery chains. Trader Joe's expanded hazard pay for its 10,000 grocery workers, but Kroger retaliated by closing multiple grocery stores, a move condemned by UFCW.
Kathleen Scott, a front end worker at the grocery-chain Albertson's, says during the first months of the pandemic when she received hazard pay she used the extra money to buy masks for herself and co-workers. Now hours and total staff have been cut leading to 50% more work with 30% less hours.
She says without hazard pay she can't afford to stay home if she did fear she was sick with the virus.
"As America's largest food and retail union, UFCW will do everything it can to ensure that food workers—both union and non-union—receive the hazard pay they've earned and the vaccine access they urgently need as they continue to report to work each day during this deadly pandemic," notes Perrone.
Subscribe to Our Newsletters
Feedstuffs is the news source for animal agriculture
You May Also Like
---