Equipment dealers' perspective on inventory levels improves
Equipment dealers' perspective on inventory levels improves
More positive trend in short term shown toward reduction of inventories at both dealer and manufacturer levels.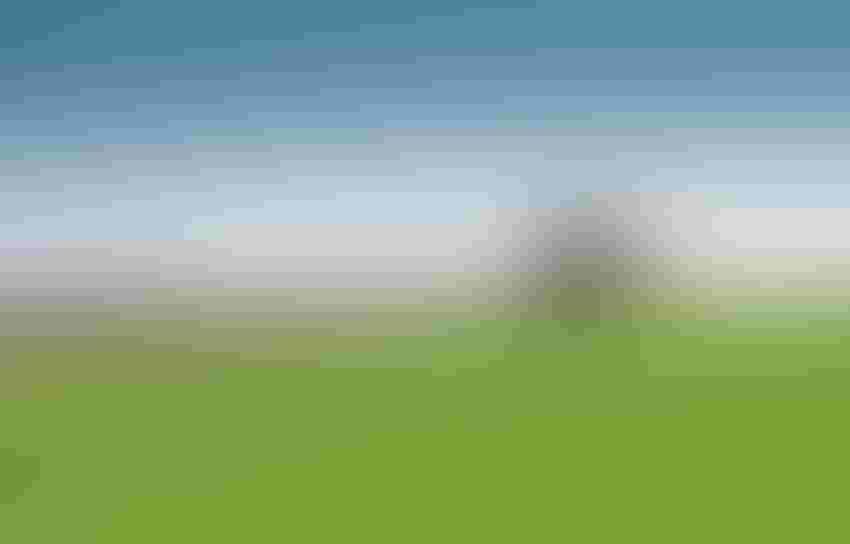 fotokostic/iStock/Thinkstock.
A recent Equipment Dealers Assn. (EDA) dealership survey revealed that 43% of the dealers currently feel that their new equipment inventory is too high, 43% say it is just right and 14% feel it is too low. This is an improved perspective from 2016, where 62% thought that new equipment inventories were too high, and only 30% felt that it was just right.
Dealers have a better perception of used equipment inventories this year as well. The percentage of dealers indicating that the used equipment inventory is just right increased to 36% from 30% in 2016, and the number of dealers that think the used equipment inventory is too high dropped to 48% versus 59% last year. It, therefore, goes to reason that more dealers feel that the used equipment inventory is too low, which 16% of dealers agreed with this year compared to 11% in 2016.
"Dealers have been more effective in managing their used inventory since the last survey. This is vitally important for the health of our dealers," EDA president and chief executive officer Kim Rominger said.
A survey by the Association of Equipment Manufacturers (AEM) indicates that the majority of manufacturers feel that both new and used equipment inventories in their dealerships are currently just right, at 72% and 76%, respectively. These rates are much higher than last year, when only 43% of manufacturers thought their dealership inventories were just right. When asked what the bigger issue is -- used versus new equipment -- the results basically show a 50/50 split.
Immediate versus long-term perspective
A difference in dealership and manufacturer perspective can be seen with regard to new equipment inventories in 2017. While 43% of dealers feel their new equipment inventories are too high, only 6% of manufacturers concur. Similarly, 48% of dealers feel their used equipment inventory is too high, and only 18% of manufacturers feel this way.
This plays out with a difference between manufacturers' and dealers' opinions on 2017 dealership inventories being just right on the new and used equipment sides: 29% versus 40%, respectively. It must be noted that dealers have a more immediate standpoint and are likely considering inventories of multiple brands, whereas manufacturers are focused only on their brand and have a broader, longer-term perspective.
"The discrepancy in the results between dealer and manufacturer participants is not surprising, based upon the disparity in dealership group size and the year that we have had," Rominger said. "Large agricultural dealers tend to have higher-value, late-model, large used equipment without the diversity of the market enjoyed by small agricultural equipment dealers. Larger agricultural equipment seems to be moving more slowly and is requiring more effort or concessions on price than we are seeing in the small agricultural equipment arena.
"In addition to these issues, we continue to see the commodities economy struggle, and many areas of the country are coping with severe weather issues," Rominger added. "In some regions, heavy rainfall has delayed or impeded planting altogether, while other regions are battling a debilitating drought. On the other hand, some regions are projecting record crop years, and dealerships that cater to specialty crop growers are largely on target with their budget forecasts. While dealers are taking the survey with their own 'micro' perspective, based upon their region and target customer, manufacturers seem to feel more balanced with respect to inventory overall."

Favorable trends
Compared to the previous year, most manufacturers (44%) see their inventories as staying about the same. When asked about their dealer inventories compared to last year, 60% said those also stayed the same overall.
"We still see major discrepancies between the sale of large, high-horse power tractors and combines versus smaller tractors. Sales for tractors under 40 hp are up 11% from last year, while sales for 100 hp-plus tractors are down 15.5%. Combine sales are down 5.7% from last year, and with no big changes foreseeable in commodity prices, no big changes in production agriculture equipment purchases are anticipated, either," AEM senior vice president and ag sector lead Curt Blades said.
The short term indicates a more positive trend towards a reduction of inventories at both the dealer and the manufacturer levels. Over the last three months, the majority of dealers indicated a decrease in both new (45%) and used (40%) equipment inventories. Another 34% (new) and 37% (used) indicated that their inventories remain stable. The majority of manufacturers (53%) indicated that inventories at their facilities have remained stable over the past three months, with 24% indicating that their inventories are decreasing.
"Manufacturers, however, are feeling better about their own inventory levels as well as that of their dealers' (inventories)," Blades said. "Many of them have focused considerable efforts towards scaling those inventories down -- from adjusting production levels to offering discount programs, extending marketing campaigns and increasing the number of retail program offerings. Some have hired new supply chain professionals to be smarter about safety stock procurement. Others are working more closely with their customers to get better purchasing forecasts. Some approaches have been more successful than others for different manufacturers, but overall, these efforts are beginning to pay off."
Subscribe to Our Newsletters
Feedstuffs is the news source for animal agriculture
You May Also Like
---