Doud confirmed as chief ag negotiator
Doud confirmed as chief ag negotiator
Top trade officials Gregg Doud, C.J. Mahoney and Dennis Shea confirmed by full Senate after months of delay.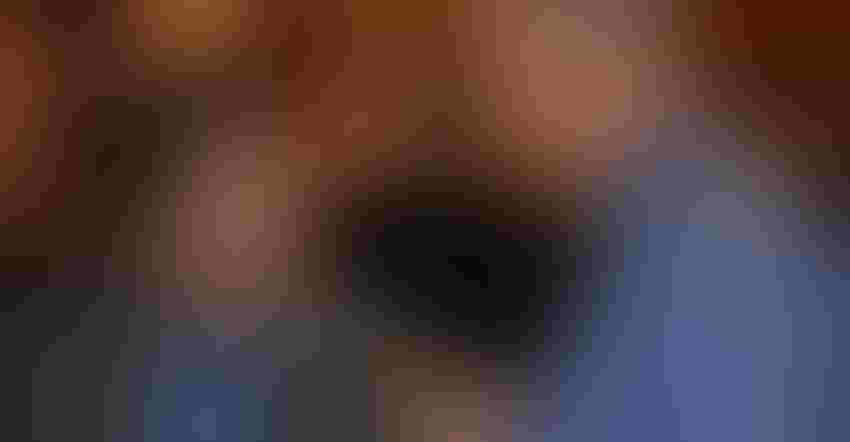 Thursday the full Senate confirmed Kansans Gregg Doud and C.J. Mahoney, who were nominated to serve as the United States Trade Representative's chief agricultural negotiator and deputy United States Trade Representative, respectively. Dennis Shea also was confirmed as ambassador to the World Trade Organization (WTO). The action comes after months of waiting for the confirmations after continued delays.
Sen. Jeff Flake (R., Ariz.) released his hold on the nomination of Doud nearly a month ago after receiving assurances that Flake's concerns would be addressed over a proposal involving U.S. import protections on seasonal produce in the North American Free Trade Agreement (NAFTA). However, the Senate continued to stall action on the nomination. The Senate finance panel cleared Doud unanimously in October, while his nomination was held up since Flake placed his hold last November. 
Doud has served in a number of capacities related to domestic and international trade policy, working at the National Cattlemen's Beef Assn. (NCBA), U.S. Wheat Associates, Commodity Markets Council and Senate Committee on Agriculture, Nutrition & Forestry.
Nearly 80 agricultural groups signed onto a letter to each U.S. senator earlier in February urging Senate confirmation of Doud and other nominees to the USTR Office. Agricultural groups were quick to praise the confirmation and said it's time for Doud to get to work defended agriculture.
"The long nomination and confirmation process is over and U.S. agriculture finally has the representation we deserve at the negotiating table," said Kent Bacus, NCBA director of international trade. 
"From growing up on a farm in Mankato, Kansas to earning his undergraduate education at K-State to his many years advocating on trade and agricultural issues in Washington, it is clear that Gregg is uniquely qualified to be the USTR's Chief Agricultural Negotiator," said Sen. Jerry Moran (R., Kan.). "I look forward to seeing him be a vocal advocate for our ag community, opening new markets and staying on offense for our farmers and ranchers."
Jim Mulhern, president and CEO of the National Milk Producers Federation, said NMPF is confident Doud will strongly serve for U.S. dairy and agriculture overall.
"Ambassador Doud's confirmation as chief agricultural negotiator comes at a critical time for the American farming community. As modernization of the North American Free Trade Agreement (NAFTA) continues, he will be instrumental in defending what is working well for agriculture and fixing what is broken, such as Canada's damaging dairy pricing scheme and other barriers," Mulhern said.
U.S. Grains Council president and CEO Tom Sleight said U.S. agriculture needs Ambassador Doud in his new position. "He is uniquely skilled to represent our sector immediately in the trade negotiations happening as we speak. Having the position of chief agricultural negotiator filled by a competent, experienced leader is truly critical to our success in the ongoing North American Free Trade Agreement (NAFTA) modernization process, the reexamination of the U.S.-South Korea Free Trade Agreement (KORUS) and as we look to new trade talks that can help ensure our market access," Sleight said.
The Animal Feed Industry Assn. (AFIA) also shared they believed Doud was the right person for the job. "The need for continued and expanded market access into growing areas of the world is critical for the long-term success of the U.S. animal food manufacturing industry," said AFIA president and CEO Joel G. Newman. "Doud has a strong background in agriculture, and we look forward to working with him on representing the industry's interests in the ongoing discussions on the North American Free Trade Agreement and the U.S.-Korea Free Trade Agreement."
Shea at WTO
Sleight said as equally as important as Doud at USTR will be Ambassador Shea's work at the WTO.
"The WTO sets the rules of the road for global trade and provides the mechanism for correction when we hit unfair constraints in our efforts to increase U.S. grain sales. We work closely with U.S. representatives at the WTO and are hopeful that Ambassador Shea is able to help make this body stronger and more effective for our members," Sleight said.
Mahoney approved
C.J. Mahoney, originally from Russell, Kan., was confirmed as the new deputy United States Trade Representative. Mahoney served as one of Moran's first interns during his time in the U.S. House of Representatives. Moran said throughout Mahoney's career he has demonstrated "his impeccable character and clear expertise in trade issues."
Sen. Pat Roberts (R., Kan.) was impressed with Mahoney's skills and record going into the post.
"In meeting with Mr. Mahoney, what impressed me the most was his understanding of how trade decisions affect businesses and individuals across our state of Kansas," said Roberts. "C.J. understands how important it is for the U.S. to be a reliable supplier to our current trading partners, but also, to expand markets to sell our products. This is especially important now, due to the rough patch the farm economy is currently facing."
"I have always been impressed with his intelligence and talents, as well as his dedication to Kansas. He will be an asset to the USTR and to our nation," Moran added.
Subscribe to Our Newsletters
Feedstuffs is the news source for animal agriculture
You May Also Like
---