DOJ asked to investigate JBS lamb facility acquisition
DOJ asked to investigate JBS lamb facility acquisition
JBS plans to reopen facility as a value-added beef operation in Greeley, Colo.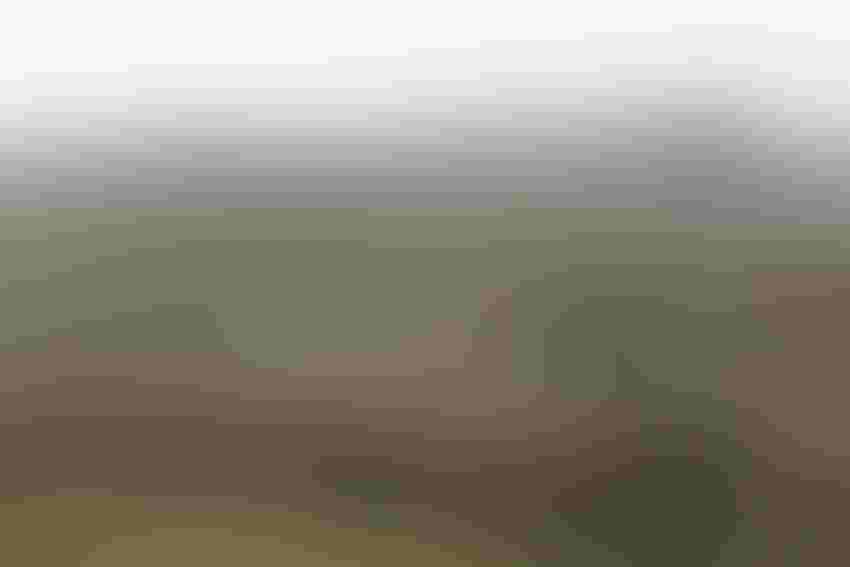 Nenadpress/iStock/Thinkstock
JBS USA Holdings Inc. closed on its purchase of the rancher-owned Mountain States Rosen lamb processing facility in Greeley, Colo., but a number of congressional leaders from five western states as well as industry groups have asked U.S. Department of Justice assistant attorney general Makan Delrahim to investigate the acquisition.
The COVID-19 pandemic severely damaged foodservice sales and consumer demand for American lamb, as foodservice dine-in sales account for more than 50% of the value of American lamb. Processing plants drastically reduced or suspended slaughter operations, and when Mountain States Rosen, the second-largest U.S. lamb processing company, filed for Chapter 11 bankruptcy in mid-March, the lamb industry began to be faced with multiple setbacks.
JBS laid off more than 200 employees of the Mountain States plant and announced that it would be converting the operations from lamb slaughter and processing to beef processing.
Legislators, as well as R-CALF USA and the Organization for Competitive Markets (OCM), wrote Delrahim and stated that the move by JBS would reduce sheep slaughter capacity by 20%, leaving a surplus of more than 350,000 lambs with no available processing facilities. "This is particularly troubling given that JBS's own lamb imports constitute nearly 50% of all lamb imports in North America," OCM said in its letter.
Approximately 15-20% of the U.S. lamb supply may not find a processor when the lambs ready for market. "We are told that many of these family operated sheep ranches in the western states may go out of business after this deal, costing the lamb industry potentially hundreds of millions of dollars per year," according to the letter from senators and representatives for California, Montana, South Dakota, Utah and Wyoming.
Chase Adams, senior policy and information director at the American Sheep Industry Assn. (ASI), said, "We've been working with Congress and the Administration to see what we can do to help bridge the gap period between the closure of Mountain States and the opening and ramp up of the new facility in Brush, Colo." He added that ASI explored every option to make the bankruptcy court aware of the concerns for the sheep industry if a lamb plant doesn't operate in some form.
Colorado Lamb Processors, which is slated to now come on line at the end of August, is a brand new, state-of-the-art lamb processing facility. Adams said the new facility, which is operated by several established lamb feeding families, will account for some of the excess supplies created with the Mountain States closing, but it will not be able to meet all the fabrication needs remaining. He also cautioned that it will likely take some time to ramp up capacity at the plant with staffing, training and working out kinks of the new facility.
Cameron Bruett, JBS head of corporate affairs, said in an email to Feedstuffs that as a part of the company's continued commitment to invest in the city of Greeley, JBS USA made the decision to acquire the facility previously owned and operated by Mountain States Rosen out of bankruptcy through an auction process. Mountain States filed for bankruptcy in April and liquidated its assets, including the facility in Greeley.
JBS successfully bid for the facility during a bankruptcy auction on July 16 and closed on the deal on July 31. "While we acquired the facility and certain assets, we did not acquire the business," Bruett said.
He added, "We intend to further invest in the facility and reopen as a value-added beef operation, which will create new jobs in our hometown of Greeley. The acquisition presents an exciting opportunity to provide value-added and premium, retail-ready beef products to consumers in Colorado and across the United States."
The legislators noted, "We understand that JBS is not the first potential buyer to express interest in the [Mountain States Rosen] facility. An earlier interested buyer intended to continue operating MSR's Greeley facility and even expand its capacity. However, it appears that after submitting a winning bid during bankruptcy proceedings, JBS is preparing to completely shut down all lamb processing at the site.
The letter to Delrahim added, "We urge you to immediately open an investigation into this acquisition and take appropriate steps to prevent irreversible actions that might harm the ability of American sheep ranchers to get their products to market until the department can determine how best to protect competition in this significant part of America's food supply."
Signers of the letter include: Sens. John Barrasso (R., Wyo.), Steve Daines (R., Mont.), Mike Lee (R., Utah), Mitt Romney (R., Utah), M. Michael Rounds (R., S.D.) and John Thune (R., S.D.), along with Reps. Rob Bishop (R., Utah), Liz Cheney (R., Wyo.), Greg Gianforte (R., Mont.), Dusty Johnson (R., S.D.), Devin Nunes (R., Cal.) and Chris Stewart (R., Utah).
Adams said efforts are being made with members of Congress to gain support for a similar letter to the U.S. Department of Agriculture to urge the agency to make all resources available to help provide oversight and work with the lamb industry manage through what have been "tremendously challenging times."
Subscribe to Our Newsletters
Feedstuffs is the news source for animal agriculture
You May Also Like
---