Dippin' Dots launches cryogenic company
Dippin' Dots launches cryogenic company
Company leverages 30 years of cryogenic experience to offer patented technology and equipment to other industries, such as ag and animal feed.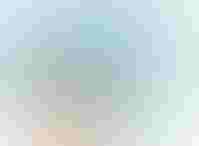 (PRNewsfoto/Dippin' Dots)
Dippin' Dots, the nation's leading flash-frozen beaded ice cream company, announced Jan. 3 the launch of Dippin' Dots Cryogenics LLC.
Leveraging its 30 years of experience and intellectual property in cryogenic processes and machinery, Dippin' Dots Cryogenics will make the company's patented technology and equipment available to other industries where cryogenics are applicable, including the nutraceutical, pharmacy, agriculture, aquaculture and animal feed sectors.
Working with Dippin' Dots' exclusive equipment manufacturer, the Dippin' Dots Cryogenic team can customize machines based on individual company needs. Sizes run from small-scale pilot plant size to high-capacity sizes that can produce 2,000 kg per hour. Specifications like control systems and steam cleaning are tailored to each client. Manufactured in the U.S., the equipment has a smaller footprint to maximize efficiency and touts a clean-in-place process.
"The small footprint and exceptional volume capacity is what makes the Dippin' Dots Cryogenics processor stand out," Dippin' Dots chief development officer Stan Jones said. "We understand its capabilities beyond what we foundationally use it for and look forward to sharing our innovations with other industries."
The Dippin' Dots Cryogenics process uses liquid nitrogen to flash freeze products that require high-quality standards. More specifically, the process is suitable as a first step for any products that need to be freeze dried. Industries that create probiotics, bacterial cultures and plant extractions are key examples. The small pellets provide the ideal surface area for freeze drying while maintaining the integrity of the media culture.
Dippin' Dots chief executive officer Scott Fischer noted, "This is the next logical step for us as an organization. Dippin' Dots Cryogenics not only increases the Dippin' Dots portfolio and global footprint but also allows our systems to be utilized across various industries to improve and enhance products. We're proud to officially extend our extensive cryogenic knowledge and experience to benefit other organizations."
Dippin' Dots has produced and distributed its flash-frozen tiny beads of ice cream, yogurt, sherbet and flavored ice products since 1988. Made at the company's production facility in Paducah, Ky., Dippin' Dots distributes its frozen products in all 50 states and 11 countries through its franchised and direct distribution network.
Subscribe to Our Newsletters
Feedstuffs is the news source for animal agriculture
You May Also Like
---