Determining lysine, energy levels for developing gilts
Determining lysine, energy levels for developing gilts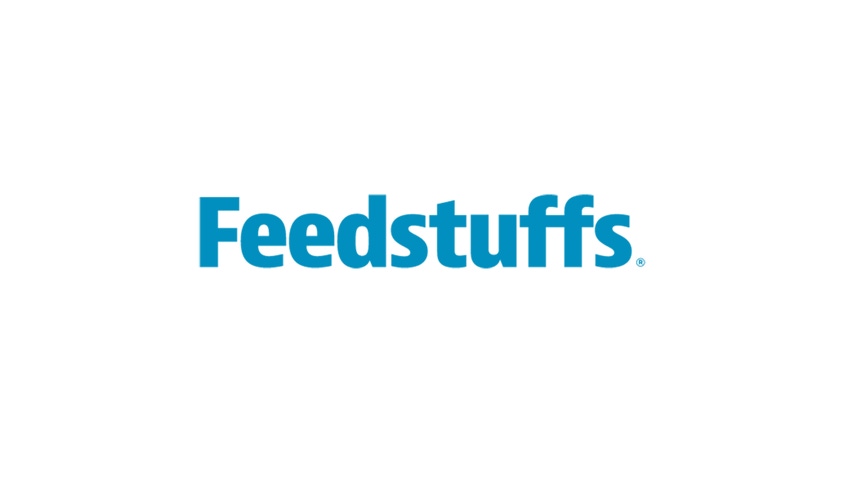 *John H. Goihl is president of Agri-Nutrition Services Inc., Shakopee, Minn. To expedite answers to questions concerning this article, please direct inquiries to Feedstuffs, Bottom Line of Nutrition, 7900 International Dr., Suite 650, Bloomington, Minn. 55425, or email [email protected].
FEEDING developing gilts is generally done ad libitum during the growing/finishing period because the gilts are typically housed in groups until breeding, and current breeding systems don't allow for the control of individual feed intake.
Several research studies indicate that if gilts reach puberty at an earlier age, sow longevity and/or reproductive performance could be improved.
Also, studies have shown that adequate nutrition during the growth of developing gilts is required for proper development of reproductive females and that energy and protein intake can influence the reproductive performance of gilts because growth rate and body composition are related to the onset of puberty.
Studies that have evaluated lysine and energy concentrations in the diet, age at puberty and reproductive measurements are limited.
Swine researchers J.A. Calderon Diaz and K. Stalder at Iowa State University; J.L. Vallet, C.A. Lents, D.J. Nonnemann, J.R. Miles, E.C. Wright, L.A. Rempel, R.A. Cushman, B.A. Freking and G.A. Rohrer at the U.S. Meat Animal Research Center; C. Phillips and A. DeDecker at Murphy-Brown, and G. Foxcroft at the University of Alberta conducted a study to determine the effect of feeding diets ad libitum that differ in standard ideal digestible (SID) lysine and metabolizable energy (ME) concentrations but are similar to diets fed to developing gilts in U.S. commercial settings.
The average SID lysine and ME concentrations of diets currently fed to developing gilts were obtained from a poll of the U.S. commercial swine industry.
The study used 1,221 crossbred Large White x Landrace gilts. Gilts were moved at weaning to group housing (17-18 gilts per pen with a minimum of 0.95 sq. m per gilt) in two naturally ventilated, commercial wean-to-finish barns. The pens were 2.3 m wide by 6.6 m long, and 63% of the area had solid concrete flooring on which a four-hole feeder was placed. The remaining area had concrete slatted flooring. Ad libitum water was available by a single water nipple in each pen.
All gilts were fed a common nursery and grower diet until placed on the treatment diets at approximately 100 days of age, at which time the gilts were allotted to 12 pens per treatment and 36 pens per barn for a total of 72 pens on trial. The pens were randomly assigned to the six corn/soybean meal-based diets, which provided two dietary SID lysine levels and three dietary ME concentrations.
A grower diet was fed ad libitum from 100 days of age until the gilts reached approximately 90 kg of bodyweight, at which time a finisher diet was provided ad libitum until the gilts were slaughtered at approximately 260 days of age.
Table 1 summarizes the SID lysine and ME concentrations of the diets.
In the control treatments — which were the result of polling commercial swine producers — the medium ME concentration and the SID lysine level were both set at 100%. The results from the poll showed that U.S. swine producers consistently use greater values for the SID lysine level but similar values for the ME concentration than those recommended by the National Research Council or the National Swine Nutrition guide.
The low-ME (90%) and 85% SID lysine diets were formulated to restrict growth. The control SID lysine and ME concentrations were formulated to provide a controlled level of growth based on the results of the producer poll. The other diets were formulated to manipulate the lean:fat ratio by providing an imbalance of lysine and ME concentrations.
The gilts were weighed and loin eye area and back-fat thickness were measured at 100 days of age and at 28-day intervals thereafter until slaughter.
Starting at 160 days of age, gilts were exposed daily to a rotation of mature vasectomized boars using direct contact between one boar and each pen of gilts for a 10-minute period each day, during which time individual gilt behavior and changes in vulval condition were recorded and scored.
The descriptions used for reproductive tract score were: zero = prepubertal, one = pro-estrus stage of the cycle, two = recent ovulation, three = early to midluteal phase and four = late luteal phase.
Table 2 summarizes the age at puberty, ovulation rate and uterine length, and Table 3 summarizes the number and percentage of gilts classified as prepubertal at the time of slaughter.
The researchers provided the following interpretations of the results from this study:
* The number of gilts that reached puberty and the age of puberty onset did not differ among dietary treatments. The range of age at puberty was 160-265 days.
* During the study period, 94.2% of gilts displayed standing estrus after removal of deaths and culls before 220 days of age.
* The overall growth rate to 160 days was not limiting for age at first estrus in response to daily stimulation. Very few gilts failed to achieve a lifetime growth rate of 0.6 kg per day.
* Average bodyweight, back-fat thickness and loin muscle area at puberty did not differ among dietary treatments.
* No differences were detected among dietary treatments for ovulation rate, uterine length and the incidence of behavioral anestrus.
* It is unlikely that the age at puberty onset and reproductive measurements are affected by altering dietary concentrations of ME by 10% or SID lysine by 15%.
* The high range of growth rates achieved in this study, when linked to the range of pubertal ages recorded in this large-scale commercial trial, identifies overweight gilts at breeding as a possible risk factor for reduced sow lifetime productivity.
The Bottom Line
The dietary treatments used in this study did not affect the age at puberty or measurements of the reproductive tract for developing gilts. Also, growth rates were not limiting for attainment of puberty in response to boar stimulation.
Further research is needed to explain the use of more restrictive diets, the use of exogenous hormones and the effect of excessive bodyweight at breeding.
Reference
J. Anim. Sci. Vol. 93: No. 7.
1. Dietary SID lysine and ME concentrations
2. Reproductive parameters

Lysine level, % of control

*When mature corpora lutea were present, the number of corpora lutea was recorded as a measurement of ovulation rate.

**The length of each uterine horn was measured after the mesometrium was trimmed.
3. Number and percentage of gilts classified as prepubertal at slaughter

Lysine level, % of control
Volume:87 Issue:32
Subscribe to Our Newsletters
Feedstuffs is the news source for animal agriculture
You May Also Like
---