Currency, oil and global growth underpin U.S. export outlook
Currency, oil and global growth underpin U.S. export outlook
USDA projects agricultural exports at $124.5 billion, $15.2 billion below 2015.

Slowing dollar appreciation and low oil prices, along with growth in the European Union and Asia underpinned the latest U.S. Department of Agriculture "Outlook for U.S. Agricultural Trade." Agricultural exports in 2016 are forecast at $124.5 billion, $500 million below the February projection, according to the May report (Figure).
USDA noted that world per-capita gross domestic product (GDP) is expected to grow at 1.5% in 2016, slightly faster than the 1.4% increase in 2015. Per-capita income growth in the key emerging markets of Brazil, Russia, India, Indonesia and China was 3.2% in 2015, and is expected to increase to 3.4% in 2016.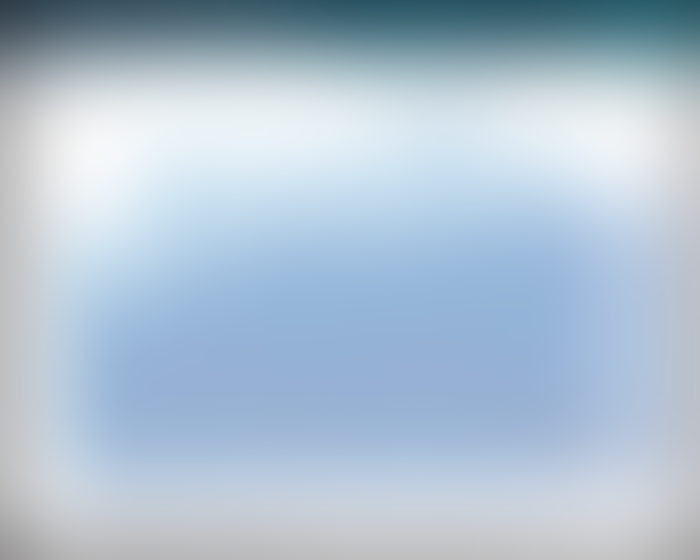 "This is robust growth, but it is roughly half the 6.3% average annual rate of income growth these countries achieved over the previous decade," said USDA, adding that global trade volume is expected to grow at 2.0% in 2016, exceeding the 2015 growth rate of 1.7%.
"A challenging external environment, including slower world trade and a strong U.S. dollar, was reflected in weak first quarter U.S. GDP growth. The economy is expected to strengthen in the second half of the year as continued improvements in labor markets and rising wages support consumer spending."
Nevertheless, USDA said per capita GDP growth is expected to be 1.3% in 2016, falling short of the 1.7% growth in 2015.
After a sustained period of appreciation, the dollar weakened significantly against the currencies of its key agricultural trading partners and competitors in the first few months of 2016, according to USDA.
Between January and April of this year, the dollar lost 4.7% of its value against the euro, 10.3% against the Canadian dollar and 7.3% against the Japanese yen. It also weakened against key emerging market currencies, particularly those against which it appreciated most strongly over the previous 18 months. Notably, USDA said the dollar depreciated 13.5% in real terms against both the Russian ruble and the Brazilian real, and lost significant value against other currencies in South America and Southeast Asia.
"Recent dollar depreciation reflects a moderation in the underlying conditions that drove its value upward beginning in late 2014. Relatively weak U.S. economic growth observed in the first quarter, and the U.S. Federal Reserve Board's decision to leave interest rates unchanged early in 2016, have lessened the singular attractiveness of dollar assets."
However, USDA said faster-than-expected growth in China has contributed to rising commodity prices, improving the external environment and supporting stronger currencies in commodity exporters.
The economic environment remains supportive of a strong dollar, according to the report.
"While robust first quarter growth in the Eurozone is expected to taper off in the second half of the year, U.S. economic growth is expected to revive and the Fed is expected to resume interest rate hikes."
Economic recovery in the EU continues to improve following the debt crisis that began in 2009. Growth in the Eurozone was stronger than expected in the first quarter of 2016, outpacing that of the U.S. However, USDA said this is not expected to be sustained through 2016.
Additionally, while China's economy responded positively to government stimulus (implemented in February), USDA said the structural challenges underlying the slowdown in Chinese growth relative to the past decade persist.
"February's stimulus did not address the economy's excessive debt and industrial overcapacity. As such, in spite of recent trends, the dollar is expected to appreciate on average in 2016 against most key currencies, although much less than in 2015."
Per-capita income growth in Asia and Oceania is expected to be stable at 3.4% in 2016. Although income growth in China is expected to slow to 6.0% in 2016 (the lowest rate since 1990), the downturn would likely be deeper without such interventions, USDA noted.
Oil prices fell dramatically in 2015, but have risen in recent months. In addition to unexpected production disruptions from suppliers such as Canada and Nigeria, USDA said crude oil production in the U.S. has been falling. The result is an average oil price of $40.75 per barrel for April, up from $29.78 in January. The U.S. Energy Information Administration forecasts an average price of just over $40 per barrel for 2016, indicating that recent prices reflect expected energy market conditions in the rest of the year.
"Expectations for 2016 prices remain low compared to the past 5 years and will continue to provide farmers, manufacturers, fertilizer producers, and farm product exporters a low cost environment in 2016," the report noted.
~~~PAGE_BREAK_HERE~~~
USDA forecasts 2016 exports at $124.5B
The latest USDA projection of $124.5 billion for agricultural exports comes in $15.2 billion below 2015 exports.
USDA lowered the forecast for livestock, poultry, and dairy exports by $300 million to $25.4 billion as lower dairy, poultry product and beef exports were not offset by gains in other livestock products.
Grain and feed exports are forecast at $27.7 billion, up $500 million from the February forecast, primarily due to larger wheat and corn volumes and higher unit values for corn and sorghum, USDA said. Oilseed and product exports are forecast at $26.1 billion, up $700 million in response to stronger soybean and soybean meal export volumes and higher soybean unit values. Cotton exports are reduced by $100 million from February's projection to $3.1 billion.
U.S. agricultural imports are forecast at a record $114.8 billion, down $3.7 billion from February, mostly from a decline in tropical products. The U.S. agricultural trade surplus was forecast at $9.7 billion, down from $25.7 billion in 2015.
USDA increased the livestock, poultry and dairy import projections by $800 million from the February forecast to $16.6 billion due to stronger volumes and unit values for beef and pork. Live animal and dairy volumes were also raised from last quarter.
Imports of oilseeds and products are expected to fall $200 million from the previous forecast to $8.8 billion, equaling 2015 totals.
"This reduction is largely due to lower volume and unit values for canola seed and oil," USDA said.
Subscribe to Our Newsletters
Feedstuffs is the news source for animal agriculture
You May Also Like
---