Cuba trade missions highlights growth opportunities
Cuba trade missions highlights growth opportunities
Illinois trade mission identifies increased need for high-quality food Cuba will be unable to produce on its own.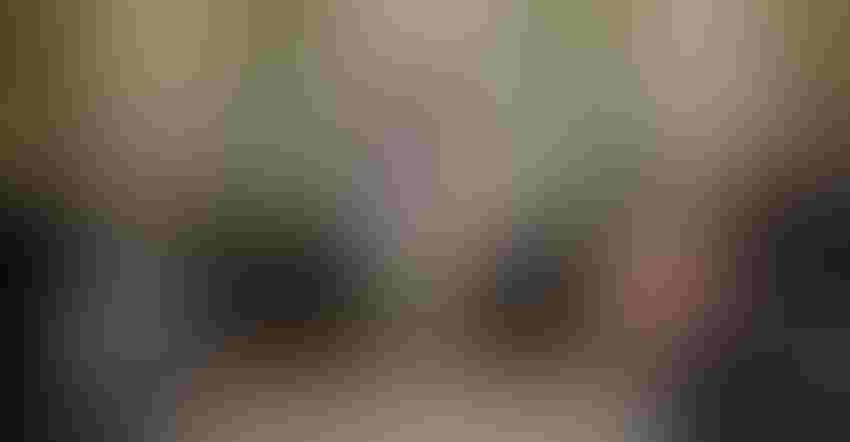 Agriculture Secretary Tom Vilsack meets with Agriculture Minister of Cuba Gustavo Rodríguez Rollero, U.S. officials, and Ministry of Foreign Trade and Investment (MINCEX) officials in Havana, Cuba on Nov. 13, 2015.
USDA photo by Lydia Barraza
While it remains to be seen how the new Trump Administration will handle the future trading relationship with Cuba, those in agriculture continue to see it as a key market with increasing export potential.
Illinois agricultural leaders representing the corn, beef and ethanol industries traveled to Cuba Jan. 7-13, 2017, to meet with government leaders in trade, finance and agriculture. The goal of the delegation, led by Chicago, Ill.-based Traders Group Inc., was to continue building relationships and collaboration activities that began in 2009.
During meetings with Cuban officials, the delegation repeatedly heard that the country wants to trade with the U.S., given the close proximity of the two countries and the high-quality products produced in America.
"We would rather trade with the United States than countries on the other side of the planet. We feel this embargo hurts not just our people but businesses in America," one Cuban trade director said.
"We are not the evil the propaganda says about us. It is time to finish with the embargo," another Cuban agency director said.
Under the present embargo, Cuba imports mainly medicine and chicken from the U.S. and must pay in cash for the products. U.S. companies are not permitted to trade directly with Cuba due to the Helms-Burton Act, so the country must buy elsewhere for better offers on important products like corn and rice. Beef is almost non-existent on Cuban menus. Cuba can now export organic coffee, Marau charcoal for grilling and other organic ingredients to the U.S.
"To the doubters that say this is a very small market, the possible growth is exponential considering that Cuba is key to a minimum of 20 Latin American markets' willingness to trade with the U.S.," said Caridad G. Manns, president and international affairs market strategist for Traders Group.
After relaxed relations between the two countries were established in 2014, Cuba is gearing up for a major influx of visitors from the U.S., with construction going on throughout the country to increase the number of hotels and resorts.
With more visitors comes an increase in demand for quality food. In the last half of 2016 alone, 500,000 Americans visited Cuba. According to figures from the Cuban Bureau of Tourism and the U.S. Department of Agriculture, this number is expected to grow to 10 million yearly visitors from around the world. This is a tourism market located right in America's own back yard.
"American and world tourists will want high-quality beef on the menus. The Cubans don't produce enough to meet the need. That's where we can come in — by providing them high-quality Illinois beef," U.S. Meat Export Federation board member Lou Lamoreux said.
Joni Bucher, vice president of the Illinois Beef Assn., spoke about collaborating with Cuba's beef sector and exploring the opportunity to market Illinois beef ranchers' products to the new boutique restaurants in Cuba.
In order to trade with Cuba, companies must register with the government and be approved. Both the Marquis Energy and Illinois beef and grain merchants said they planned to pursue that process upon returning to the U.S.
"They are behind in a lot of ways because of the restrictions we've put on them. Their growth appears to be ready to explode, so there's a lot of potential," said Tom Marquis, co-founder and vice president of Marquis Energy, the largest dry-mill ethanol facility in the U.S. "We're well situated to supply that market because we load barges of ... corn distillers grain and solubles to oceangoing vessels right now in the Gulf of Mexico. It's an easy, logistical step to go from the Gulf of Mexico to Cuba, whether it be with distillers grains or ethanol."
Building friendships is key to building business when the embargo ends, according to Don Duvall, treasurer of the Illinois Corn Marketing Board.
"As we learned in some of the meetings, price is the issue. If they can get it cheaper somewhere else, they will do it. That is our 'in.' You can get corn from Illinois or from anywhere in the Midwest. Once you're on the Illinois River, it's pretty well the same price, so something to distinguish the Illinois producers is a huge value," both Raben and Duvall said. "The Cuban leadership specifically remembers us, at Illinois Corn, when we came with Traders Group in 2015. It's the relationships and the small gestures of friendship that make the crucial difference."
When speaking at the American Farm Bureau Federation convention in early January, Marri Carrow, Western Hemisphere regional director for the U.S. Grains Council, said grain markets across Central America, and in Cuba specifically, are poised for growth after a couple of rough economic years across the region.
"If we were to capture 100% of the Cuban market share for corn, they would be our 12th-largest export market for corn globally," Carrow said. "It's not a small market; it's not exactly big, either, but it's sizable and right in our back yard."
Carrow said a return to the U.S.'s pre-embargo market share in Cuba will depend on improved trade relations and removing the current credit restrictions, and "until we see those changes, we really have our hands tied when it comes to agricultural trade there."
Ag urges support of Cuba trade
Ahead of Inauguration Day, more than 100 state and national agriculture-related organizations and agribusinesses had sent a letter to President Donald Trump and his team asking his Administration to prioritize the removal of private financing and trade barriers for agricultural commodities and equipment. While the needed fixes fall under the jurisdiction of Congress, the letter asks the Administration to consider "progress made in normalizing relations with Cuba."
Further, the letter said, "As a broad cross-section of rural America, we urge you not to take steps to reverse progress made in normalizing relations with Cuba and also solicit your support for the agricultural business sector to expand trade with Cuba to help American farmers and our associated industries."
The groups pointed to how the U.S. is no longer Cuba's go-to for food, noting that "the U.S. has fallen from its position as the number-one supplier of agricultural products from 2003 to 2012 to now the number-five supplier after the European Union, Brazil, Argentina and Vietnam. The U.S. needs to be number one again — especially given that many of Cuba's imports, including rice, poultry, dairy, soy, wheat and corn, make up more than 70% of what they import, and they're all grown right here in the U.S. by hardworking American farmers."
Dr. Steven Zahniser, an economist at USDA's Economic Research Service, said growth in U.S. agricultural trade with Cuba remains limited, with credit restrictions putting our products at a disadvantage. Meanwhile, other countries have stepped in to fill the gap, leaving the U.S. with a smaller market share.
"Normalized trade with Cuba could bring an increase of $1 billion per year in agriculture exports, compared with the estimated $195 million in sales of agriculture products from the U.S. to Cuba in 2016," Zahniser said. He and other economists look to U.S. trade with the Dominican Republic as a model for what to anticipate with Cuba. Although the Dominican is part of a larger free trade agreement, Zahniser called this a solid comparison in both market size and purchasing power.
Subscribe to Our Newsletters
Feedstuffs is the news source for animal agriculture
You May Also Like
---