Cooke to acquire Omega Protein
Cooke to acquire Omega Protein
Transaction represents key strategic addition for global seafood company.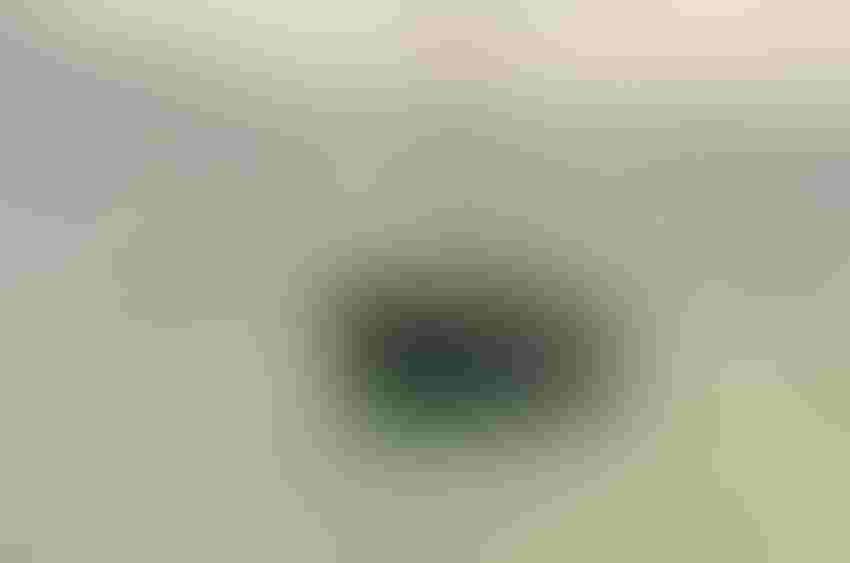 MC Yeung/iStock/Thinkstock
Cooke Inc., a New Brunswick company and parent of Cooke Aquaculture Inc., and Omega Protein Corp. announced Oct. 6 that they have entered into a definitive agreement under which Cooke will acquire all outstanding shares of Omega Protein for $22.00 per share in cash.
The transaction price represents a premium of 32.5% to Omega Protein's closing share price on Oct. 5. The merger agreement has been unanimously approved by both companies' boards of directors.
"We are very pleased to sign this agreement with Omega Protein," Cooke chief executive officer Glenn Cooke said. "Omega Protein will provide us with another platform in Cooke's growth strategy through further diversification in the supply side of the business. We believe this will be a very good fit between our two cultures. Omega Protein has a 100-year history with an experienced and dedicated workforce, which we value, and a tradition of operating in small, coastal towns and communities that we share. Their focus on sustainable aquaculture and agriculture and the production of healthy food is also a great fit with our experience and culture."
Cooke carries on the business of finfish aquaculture globally through its wholly owned subsidiary Cooke Aquaculture. The New Brunswick-based Cooke family also has significant investments in wild fisheries globally through their ownership of Cooke Seafood USA Inc. and Icicle Seafoods Inc. The addition of Omega Protein serves as a perfect strategic fit for the Cooke family of companies, according to the announcement.
"We are excited about the agreement, which we believe recognizes the value of Omega Protein's successful, 100-year-old fishing business and also provides stockholders with an immediate premium," said Bret Scholtes, president and CEO of Omega Protein. "Cooke is a family-owned company and, in many ways, reminds us a lot of ourselves, and this agreement is the perfect fit for the two companies. Cooke is a highly regarded and responsible leader in the global fishing and seafood industry."
The transaction — which is expected to close near the end of 2017 or early in 2018 — is subject to certain regulatory and Omega Protein stockholder approvals and other customary closing conditions.
BMO Capital Markets is providing committed financing for the transaction.
Omega Protein is a century-old company that develops, produces and delivers healthy products throughout the world to improve the nutritional integrity of foods, dietary supplements and animal feeds. Omega Protein's mission is to help people lead healthier lives with better nutrition through sustainably sourced ingredients such as highly refined specialty oils, specialty protein products and nutraceuticals.
The company operates seven manufacturing facilities located in the U.S., Canada and Europe and also operates more than 30 vessels to harvest menhaden — a fish found in abundantce in the Atlantic Ocean and the Gulf of Mexico.
The Cooke family of companies includes global aquaculture divisions under Cooke Inc. and its wholly owned subsidiary Cooke Aquaculture Inc., as well as a Canadian aquaculture division operated by its affiliate, Kelly Cove Salmon Ltd. The Cooke family of companies also includes seafood divisions under Cooke Seafood USA and Icicle Seafoods.
Cooke Aquaculture is a vertically integrated aquaculture corporation based in Blacks Harbour, N.B., with salmon farming operations in Atlantic Canada, Maine, Washington, Chile and Scotland as well as seabass and seabream farming operations in Spain. Aquaculture operations include land-based juvenile production, marine farms, processing and distribution facilities and a global sales and marketing team, plus a full value chain service and supply sector.
In 2015, the Cooke family entered the wild fishery business, creating Cooke Seafood USA, which acquired Wanchese Fish Co. Inc. In 2016, the family expanded its investments in wild fisheries through its acquisitions of Icicle Seafoods in the U.S. and the assets of Fripur S.A., the largest fishing company in Uruguay. The group of companies has approximately 5,000 employees worldwide.
Subscribe to Our Newsletters
Feedstuffs is the news source for animal agriculture
You May Also Like
---