Congress works to add additional funds for SBA
Congress works to add additional funds for SBA
Senate looks to offer more funding for small business Paycheck Protection Program in CARES Act, and Democrats ask for 15% SNAP boost.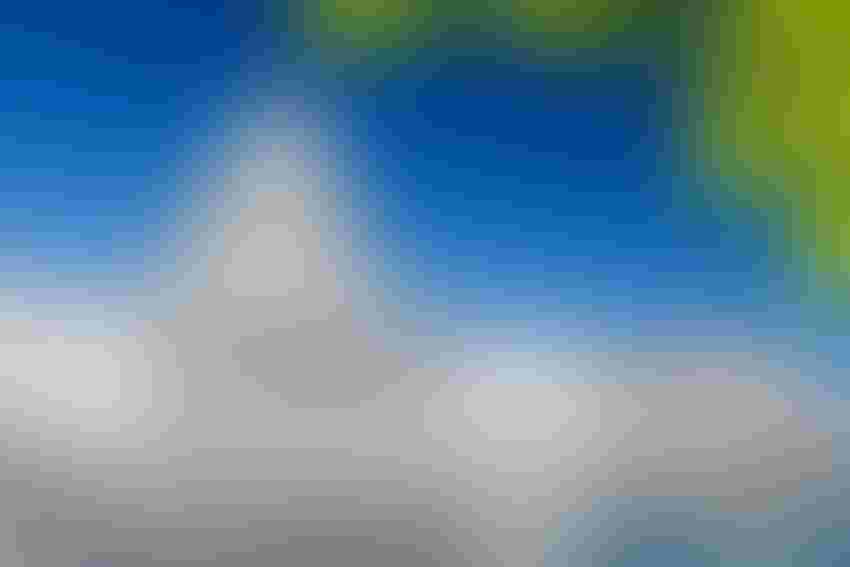 RURAL MENTAL HEALTH FUNDING: Legislation honors Sgt. Ketchum, who lost his own battle with PTSD after not getting the care he needed when he returned home.
sborisov/iStock/Thinkstock
The Senate passed the largest rescue package in American history on March 27 and, in less than two weeks, has already realized that it may have underfunded important provisions in helping keep the many American small businesses afloat. The Senate could consider offering additional funds in a session as soon as Thursday.
The Coronavirus Aid, Relief & Economic Security (CARES) Act includes $377 billion to provide relief to support small business owners, with the majority of the support for the Paycheck Protection Program (PPP), which provides cash flow assistance through 100% federally guaranteed loans to employers who maintain their payroll during this emergency. It allows forgiveness for up to eight weeks of payroll costs based on employee retention and salary levels, no Small Business Administration fees and six months of complete payment deferral.
Agricultural enterprises that employ 500 or fewer people whose principal place of residence is in the U.S. are eligible, regardless of revenue levels, according to an interpretation of the interim final rule released on April 2.
April 3 was the first day small businesses could apply for the program, which offers 1% interest loans to business with fewer than 500 workers. On Monday morning, the Small Business Administration said more than 100,000 loans had been approved and funded under the program, for a total value of $30 billion.
"Even as the CARES Act continues to come on line, one such need is already clear: The small business Paycheck Protection Program needs more funding," Senate majority leader Mitch McConnell (R., Ky.) said in a statement April 7.
On Tuesday, Sen. Marco Rubio (R., Fla.), one of the creators of the program, said he asked Treasury Secretary Steven Mnuchin "to make a formal request for additional funds as soon as possible. We are working with leader McConnell and his office to get additional money for the Paycheck Protection Program passed by unanimous consent as early as possible. There is a critical need to supplement the fund to ensure America's more than 30 million small businesses will be able to access this critical lifeline."
McConnell stated that he will work with Senate minority leader Charles Schumer (D., N.Y.) and Mnuchin to "approve further funding for the Paycheck Protection Program by unanimous consent or voice vote during the next scheduled Senate session on Thursday."
House speaker Nancy Pelosi (D., Cal.) and Schumer released a joint statement on Wednesday outlining their priorities for an interim emergency coronavirus relief package.
Congressional Democrats are calling for:
$250 billion in assistance to small businesses, with $125 billion channeled through community-based financial institutions that serve farmers, family-, women-, minority- and veteran-owned small businesses and nonprofits in rural, tribal, suburban and urban communities across the country and improvements to ensure that all eligible small businesses can access this critical funding and are not turned away by banks;

$100 billion for hospitals, community health centers and health systems, providing desperately needed resources to the frontlines of this crisis, including production and distribution of national rapid testing and personal protective equipment;

$150 billion for state and local governments to manage this crisis and mitigate lost revenue, doubling down on the investment secured in the CARES Act, and

Strong additional support for families with a 15% increase to the maximum Supplemental Nutrition Assistance Program (SNAP) benefit to help put food on the table.
In a press call on Wednesday, Secretary of Agriculture Sonny Perdue said the 15% increase in SNAP benefits is a decision "Congress needs to make." He did note that he feels that, with the current maximum benefit, "families are being well fed." Perdue explained that the U.S. Department of Agriculture only provides technical assistance to Congress, and only weighs in on issues when asked to do so.
Subscribe to Our Newsletters
Feedstuffs is the news source for animal agriculture
You May Also Like
---