Argentina's new leader promises crop reforms
Argentina's new leader promises crop reforms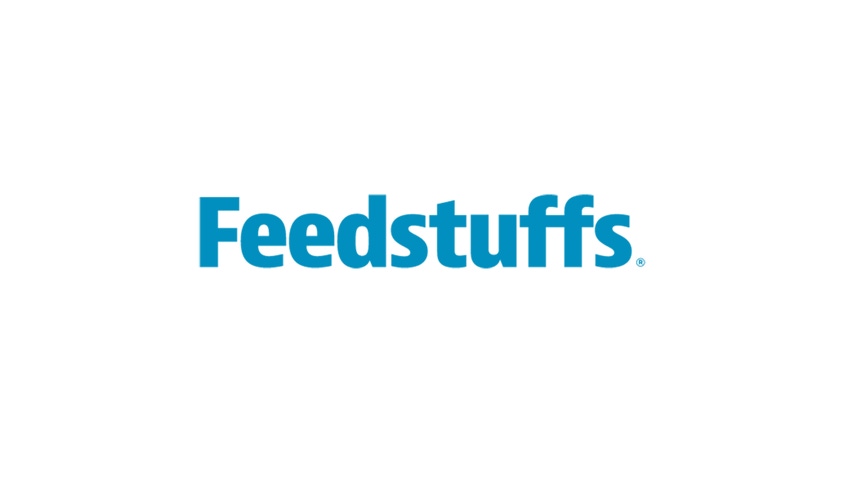 THE wait is over: Argentina will have a new president who promises reforms that local farmers say will increase crop production and exports in the next few years.
Argentina already is a world power in those areas. It ranks third in soybean production and sixth in corn. It exports the third-largest amounts of corn and soybeans and the largest amount of soybean meal. However, it is believed that President-elect Mauricio Macri's reforms will improve those numbers.
U.S. soybean futures set contract lows the day after Argentina's Nov. 22 election. The soybean market recovered to finish higher that day, but prices still remain at low levels.
"It had been the elephant in the market," Don Roose, president of U.S. Commodities Inc., said of Argentina's election. "Argentina is searching for political answers as its economy is struggling."
Years of domestic policies under President Cristina Fernadez limited Argentina's crop production and led farmers to store crops to avoid taxes on their sales. Now, Roose and others expect much of that stored grain, as well as newly harvested supplies, to come to market once Macri initiates his reforms.
Macri will be installed on Dec. 10. Then, early next year, the country will start harvesting its corn and soybeans.
"He will lower the export tax right when the new crop comes on board," Roose said. "I think that is one of the reasons we are hovering at contract lows."
Looking ahead to future production, Macri's plans to eliminate export taxes on corn and wheat may prompt farmers to rotate crops and plant more of those two crops. The soybean export tax, currently at 35%, will be lowered by five percentage points per year starting in 2016, Reuters reporter Hugh Bronstein wrote last week.
Currently, soybeans are grown on 62% of Argentina's cropland, which compares to about 25% in the U.S., he said.
An agronomist cited in the Reuters story predicted that corn acreage will increase 33% by next year to 9.9 million acres, while corn exports will rise 44% in the next three years to 23 million metric tons. Wheat exports could reach 11 mmt in three years from the current 4.3 mmt.
The changes in Argentina may extend beyond its borders. Roose said the moves to a more market-based economy could force changes in Brazil, where leader Dilma Rousseff's policies are similar to those of Fernandez.
"Most definitely, the pressure Argentina will put on agriculture will have Brazil trying to follow to stay competitive," Roose said.
A Nov. 24 Wall Street Journal story tapped Venezuela and Brazil as the next countries to follow Argentina's lead.
"What happened in Argentina yesterday was the first change in Latin America. It may be the start of a downfall of populist governments. I think the next one should be Venezuela, ... and I think Brazil will follow suit in 2018," Mailson da Nobrega, Brazil's former finance minister, said in the journal story.
Snow blankets Midwest
Snow blanketed much of the Midwest from western Iowa to Chicago, Ill., ahead of the Thanksgiving holiday, but with harvest nearly done, grain dealers said once the snow melts, it will increase soil moisture for planting next spring.
"We got 3-4 in. here. It was a really wet snow," a central Illinois dealer said. "The snow is supposed to melt this week. We should be in good shape going into winter as far as moisture."
The snow was preceded by a few rain showers, which had already put moisture in the ground. About 5 in. of snow fell in central Iowa, which likely slowed the corn harvest that was under way west of there, an Iowa dealer noted.
The U.S. Department of Agriculture has suspended its corn and soybean harvest readings for the season, with both harvests well past 90% completed a week earlier.
Farmer selling of corn and soybeans remained slow, with current prices not high enough to encourage sales before the new tax year.
End users of corn and soybeans have also been quiet this past week, with grain dealers reporting a lack of new sales. Dealers have loaded trains and barges to fulfill previous commitments, but new sales have been scarce.
Trains of corn moved from Iowa and Illinois to the Southeast ethanol and poultry markets, and barges of corn and soybeans headed to Gulf export points. River dealers said the corn and soybean basis levels improved a little last week, largely because of the slow farmer sales, but oceangoing boats also continue to be loaded at the Gulf.
Shipping data
USDA's weekly export inspections on Nov. 23 showed soybean shipments at 68.1 million  bu., which missed trade forecasts by a small margin but were still more than the weekly pace needed to meet USDA's annualized forecast (Table). China was again the largest recipient. Year-to-date shipments for the crop year were 664.4 million  bu., down 7.2% from a year ago.
Corn export shipments of 19.5 million  bu. were up nearly 30% from a week ago and matched trade forecasts. However, that pace fell short of the weekly rate needed to meet USDA's annual projection. Year-to-date shipments for the crop year of 252.6 million  bu. were down 23% from a year ago.
Weekly wheat shipments of 10 million  bu. were down 17.5% from a week ago and were below the 15.5 million bu. weekly pace needed to match USDA's current annual forecast. Year-to-date shipments for the crop year that began June 1 were at about 365.3 million  bu., down 16% from a year ago.
Railcar loadings of grain were down in the latest week but remain up from a year ago, while barge loadings were down for the week and from a year ago, according to USDA's "Grain Transportation Report."
The report noted the following:
* U.S. Class I railroads originated 23,428 carloads of grain for the week ended Nov. 7, down 4% from the previous week, up 5% from last year and up 8% from the three-year average.
* Barge grain movements totaled 769,714 tons for the week ending Nov. 14, down 2% from the week before and down 27% from the same period last year; 489 grain barges moved downriver, even with the week before, and 1,069 grain barges were unloaded in New Orleans, La., up 38% from the previous week.
* For the week ending Nov. 12, 44 oceangoing grain vessels were loaded in the Gulf, 8% less than the same period last year. Sixty-seven vessels were expected to be loaded within the next 10 days, 8% less than the year-ago period.
Export inspections for week of Nov. 19, million bu.

Rate needed to meet USDA forecast
Winter wheat improves
Rain and snow that fell on the central and southern Plains in November helped winter wheat as it heads into winter dormancy.
USDA rated the wheat 53% good to excellent in its latest weekly report, up from 52% the week before but still below last year's 58% rating.
The Kansas crop, the nation's largest, was rated 47% good to excellent, while Oklahoma's also was at 47% and the Texas crop was at 52%.
Market recap
Going into the Thanksgiving break, soybeans tried to break out of the narrow two-week trading range. They set contract lows after Argentina's elections but have moved higher since then, possibly on short covering.
The latest Commodity Futures Trading Commission "Commitment of Traders" data showed that speculators were mostly short coming into the holiday period. Pressure lingers from larger-than-expected crop estimates in USDA's Nov. 10 report, and rain finally arrived in South America to help the newly planted crops there.
Corn futures have been grinding their way higher for two weeks, but every gain is followed by a mild setback. The gains have been slowed by modest corn exports, a strong dollar and a huge supply in China.
Volume:87 Issue:d4
Subscribe to Our Newsletters
Feedstuffs is the news source for animal agriculture
You May Also Like
---