Ag groups testify at NAFTA objectives hearing
Ag groups testify at NAFTA objectives hearing
USTR hears top NAFTA priorities for ag, including updating SPS measures, science-based approach to biotechnology and addressing market barriers.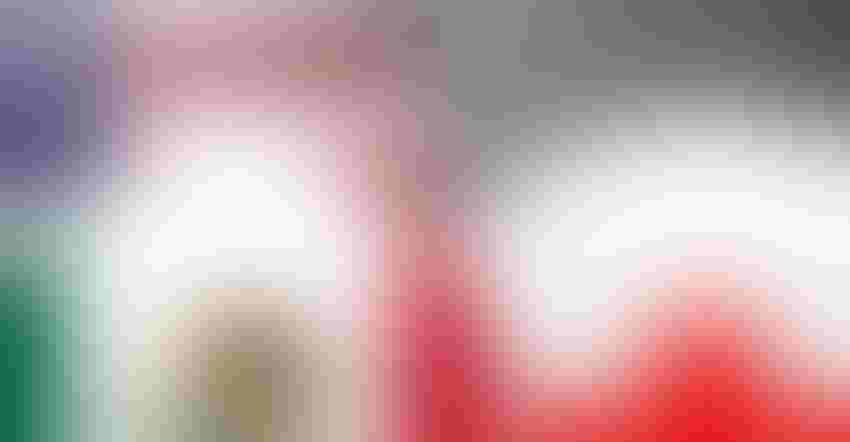 The North American Free Trade Agreement (NAFTA) is critical for farmers and agriculture at large, and continuing its long-term success is a top priority, according to testimony from those in the agriculture industry at an Office of the U.S. Trade Representative hearing to examine priorities for the upcoming NAFTA renegotiation.
A continued unified message from the agriculture industry was the request to do no harm in U.S. trade relationships with Canada and Mexico.
Don Shawcroft, Colorado Farm Bureau president, testified at the hearing that U.S. agricultural exports to Canada and Mexico have quadrupled under NAFTA, from $8.9 billion in 1993 to $38.1 billion in 2016. "Although the benefits from NAFTA are clear and many, there are reasons to reform and update the agreement," Shawcroft said.
NAFTA renegotiation presents a prime opportunity to address challenges fruit and vegetable farmers have faced with Mexico as well as a chance for dairy, row crop and wheat farmers to settle issues with Canada.
Shawcroft suggested that NAFTA modernization include: updated, science-based sanitary and phytosanitary (SPS) rules; improved dispute settlement procedures for fresh fruits, vegetables and horticultural products; eliminated or reduced Canadian tariff barriers to dairy, poultry, eggs and wine, as well as the recently implemented barriers to ultra-filtered milk; addressing the misuse of geographical indicators, and developing a consistent, science-based approach to products of biotechnology.
National Association of Wheat Growers chief executive officer Chandler Goule and U.S. Wheat Associates director of policy Ben Conner testified on behalf of wheat farmers. Goule said, "While Mexico is an important customer to the U.S. wheat grower, some improvements can be made that benefit the food and agriculture sectors in both countries." This includes the SPS standards already agreed upon within the Trans-Pacific Partnership negotiations.
Conner also pressed for a resolution to barriers that create a disincentive for U.S. wheat farmers to deliver wheat to nearby Canadian elevators.
"U.S. farmers should be able to deliver their wheat to a Canadian elevator and not automatically receive the lowest grade because it was grown on our side of the border. This is a no-brainer, and it is already Canada's legal obligation under existing trade agreements," Conner said.
U.S. Grains Council (USGC) chairman Chip Councell, a farmer from the eastern shore of Maryland, spoke at the hearing to provide information and offer personal insights on the impact changes to NAFTA will have on the U.S. corn, sorghum and barley industries.
He told panelists he has been to Mexico twice this year and helped host a team of Mexican grain buyers visiting the U.S. to talk with farmers and policy-makers. Through those conversations, Councell said he learned firsthand that buyers' concerns are translating into dollars lost in farm country.
"Because our agriculture economies have grown to be so closely intertwined, this trade agreement, in particular, is critical to my business," Councell said. "The last several months have highlighted how important it is to maintain this strong, stable relationship if we are going to continue to grow."
Councell told panelists that the USGC has "strong but unconfirmed evidence" that Mexico will purchase corn from South America later this year and said he, himself, took a futures position for his entire 2017 corn crop when talk of withdrawing from NAFTA began, fearing what might happen to markets as the new crop year approached.
"What is happening now in our relationship with Mexican buyers will change how the Mexican industry invests in infrastructure, impact our demand for years to come and impact individual producers like myself financially," he said.
Councell said rising demand for feed and food has created new opportunities for grain and oilseed exports to Canada and Mexico over the past three decades, and these exports have been tariff free thanks to NAFTA. Proximity and natural logistical advantages have led to efficiencies and integration on both sides of the border and helped dramatically expand U.S. farm exports to Mexico, in particular.
With these successes in mind, Councell urged panelists to ensure that negotiators make every effort to do no harm to existing markets and avoid retaliation against U.S. agriculture.
National Corn Growers Assn. first vice president Kevin Skunes testified that the group's top priority for NAFTA modernization is to preserve duty-free access for corn and corn products as well as to expand market access for corn in all forms, including livestock products, distillers grains and ethanol.
"North America has become the most important export market for the U.S. corn industry," Skunes testified. "Corn farmers export about 20% of our annual corn crop, and exports account for about one-third of our income. Today, the agriculture economy is experiencing its fourth year of a downturn marked by low commodity prices. I cannot stress enough how important export markets are to our ability to stay in business."
National Grain and Feed Assn. president Randy Gordon, who testified on behalf of NGFA and North American Export Grain Association (NAEGA), noted there are improvements that would address the challenges of 21st century agricultural trade.
One includes incorporating a "Rapid Response Mechanism" that would reduce expensive delays resulting from import checks of shipments, which can occur without transparent reasons or scientific justification. Under this concept, which was included in the Trans-Pacific Partnership trade accord but could be further improved in NAFTA, customs and plant protection authorities from Mexico, Canada and the United States would be required to notify the importer or exporter of record within three days of any risks that would impede entry of an import shipment, as well as provide the results of the initial assessment and any risk-management measures that might be necessary. Further, the concept should include an expedited review process that could be triggered by the importer or exporter of record and would be completed within 15 days that outlines steps that need to be taken to resolve issues related to the import shipment.
NGFA also is seeking enhanced sanitary and phytosanitary rules that adopt risk-assessment and risk-management procedures based upon reasonably available and relevant scientific data and that are no more trade-restrictive than required. Enabling innovation of information technologies to improve logistics, such as electronic phytosanitary certificates and other electronic documents to facilitate efficient trade is another area for improvement.
In several areas, such as approvals of modern plant breeding technology and biotech-enhanced seeds, maximizing regulatory consistency and cooperation within the North American marketplace could involve mutual recognition of each country's science- and risk-based food, feed and plant health safety standards and regulatory systems. NGFA and NAEGA also cited such mechanisms as the U.S.-Canada Regulatory Cooperation Council, technical committees and cooperative technical consultative bodies, provided the objectives of these entities are updated to focus on achieving trade facilitation and removal of bureaucratic impediments to trade.


Subscribe to Our Newsletters
Feedstuffs is the news source for animal agriculture
You May Also Like
---