Ag exporters applaud USDA trade investment
Ag exporters applaud USDA trade investment
Vilsack says $2.3 billion will support international trade and food aid efforts.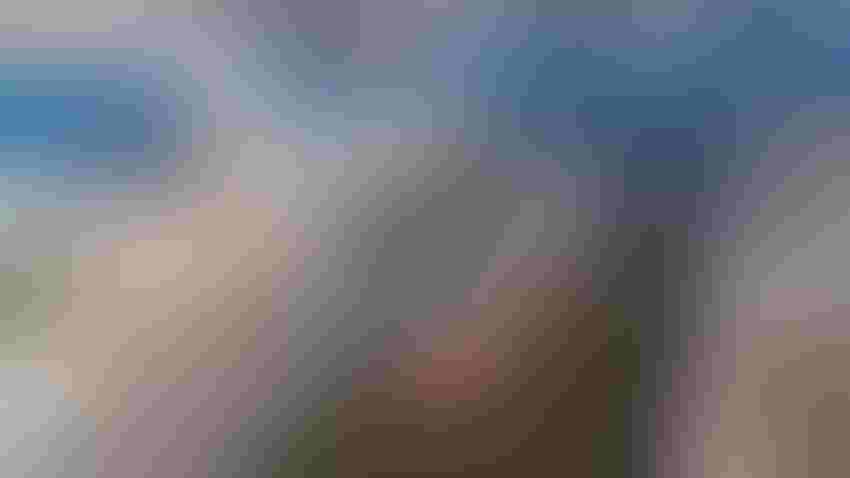 Agriculture Secretary Tom Vilsack announced Tuesday that USDA is investing $2.3 billion to help boost international trade and food aid. The funds will be allocated through the USDA Commodity Credit Corporation. According to Vilsack, USDA took this action in response to a bipartisan request from the Senate Agriculture Committee. He says the CCC continues to address American producers' needs during a challenging time that includes ongoing conflicts and climate change.
"The Commodity Credit Corporation and USDA's market development and aid programs are critically important at this time, and with this additional support we can strengthen U.S agriculture's presence in existing markets, open up new market opportunities, and build on our relationships and connections to ensure that high-quality American agriculture and food products reach where they are needed in the world."
Approximately $1.3 billion of the announced funds will be used to create a new Regional Agriculture Promotion Program. That initiative will work to help ag groups market their commodities overseas. It will supplement funds provided by the Market Access Program and Foreign Market Development Program. USDA says that will support specialty crop industries and diversify export markets.
The additional $1 billion will be used to provide commodity-based international food aid.
Year-to-date agricultural exports are down more than 10% compared to this time last year. USDA data projects a $27.5 billion agricultural trade deficit for Fiscal Year 2024, an increase of more than $8 billion from 2023. Agency officials say the Regional Agriculture Promotion Program will help exporters compete in new markets and expand their share in others. Those investments are intended to decrease American reliance on a handful of large markets like China.
Vilsack's announcement drew swift, overwhelming positive reactions from multiple ag groups. The National Milk Producers Federation and U.S. Dairy Export Council issued a joint statement commending what they say is a significant new investment in export market promotion. NMPF CEO Jim Mulhern thanked Senate Agriculture Committee Chair Debbie Stabenow, D- Mich, and Ranking Member John Boozman, R- Ark., for spearheading the legislation. He encouraged Congress to build on the announcement and deliver additional funding for the Market Access Program and the Foreign Marketing Development Program in the next farm bill.
"Now more than ever, the U.S. dairy industry relies on exports," Mulhern says. "If distributed to those sectors that are presently underfunded such as dairy, the new export promotion funding will put us in a better position to compete globally and grow our consumer base."
National Association of State Departments of Agriculture CEO Ted McKinney says it's important know that for every $1 invested in export market development, $24 is returned in revenue. He says this latest USDA program is a win for farmers, ranchers, and the economy because it will increase income and create more jobs in the farm and food sector.
"This program will build upon the success of the Agricultural Trade Promotion Program, which is projected to generate $6.44 billion in farm cash receipts and nearly 14,780 jobs annually," McKinney says.
Other groups applauding USDA's announcement include the U.S Meat Export Federation, the American Soybean Association, U.S. Wheat Associates, National Association of Wheat Growers, North American Renderers Association, USA Rice and the U.S. Grains Council, among others.
Subscribe to Our Newsletters
Feedstuffs is the news source for animal agriculture
You May Also Like
---