Senate minibus spending bill addresses ag needs
Senate minibus spending bill addresses ag needs
Amendments extend livestock hauling exemptions, establish dairy innovation center and thwart attempts to block FDA from enforcing food labeling standards.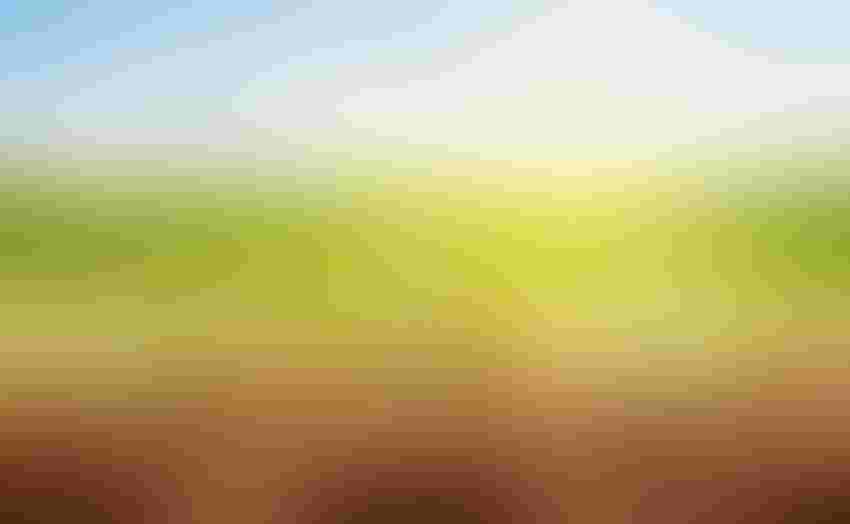 Nomadsould1/iStock/Thinkstock
On Wednesday, the Senate passed the minibus appropriations bill, which contains several important amendments addressing issues pertinent to agriculture. Besides funding for agriculture, the minibus also offers interior, financial and transportation funding.
It also prohibits the closure of the U.S. Department of Agriculture's Farm Service Agency (FSA) county offices and provides funding to hire additional FSA loan officers.
On the research front, it provides $2.726 billion to support agricultural research conducted by the Agricultural Research Service (ARS) and the National Institute of Food & Agriculture. It also provides $405 million for the Agriculture & Food Research Initiative. It specifically provides $1 million in ARS funding for each of the following: the Pulse Crop Health Initiative, chronic wasting disease, sugar beets, alfalfa research and small grain genomics. It maintains funding at $3 million for UAS Precision Agriculture and $8.7 million for the U.S. Wheat & Barley Scab Initiative.
Specifically, the bill continues funding for the Agriculture Risk Coverage pilot program to offer an alternate calculation method for crop payments when National Agricultural Statistics Service data are insufficient.
Dairy measures
An attempt by Sen. Mike Lee (R., Utah) that would have interfered with the Food & Drug Administration's ability to enforce standards of identify for food products, such as dairy products, was thwarted by a Senate vote of 14-84.
"We fought this amendment because it would have undermined the decades-long policy, established by Congress, that the FDA should regulate food names in order to promote honesty and fair dealing in the interest of consumers," Jim Mulhern, president and chief executive officer of the National Milk Producers Federation, said.
"Today's vote should send a very strong message to food marketers who have long been ignoring FDA's food labeling standards by inappropriately using dairy terms on products that do not contain any dairy. Those days are numbered," Mulhern added. "FDA now knows it has strong, bipartisan support in Congress in its efforts to assure a fair marketplace."
Sens. Tammy Baldwin (D., Wis.) and Susan Collins (R., Maine) secured funding and bipartisan support to promote dairy business innovation activities included in the Dairy Business Innovation Act. It was debated on the Senate floor Wednesday to include a $7 million investment for dairy businesses in the fiscal 2019 agriculture appropriations bill. The amendment passed 83-15.
Baldwin introduced the legislation in June as a way to support dairy product innovation, develop new products and expand markets. Building off the success of the Dairy Business Innovation Center, this legislation will spur innovation in dairy businesses and foster the development of new and innovative dairy products. Additionally, existing dairy plants could be modernized and create greater efficiencies while supporting new dairy entrepreneurs.
Livestock haulers
An amendment sponsored by Sen. Deb Fischer (R., Neb.) was approved that would delay the implementation of the electronic logging device (ELD) mandate for livestock haulers by one more year. Livestock haulers are already operating on a delay until the end of the fiscal year, but this amendment would extend that delay to Sep. 30, 2019.
The Federal Motor Carrier Safety Administration (FMCSA) extended the temporary waiver from the ELD requirement for agricultural and livestock haulers while it continues reviewing its guidance. Additionally, Fischer worked to ensure that an extension of the ELD waiver for livestock haulers the through Sept. 30, 2018, was signed into law in March.
In May, FMCSA issued its guidance on hours-of-service requirements that provided some flexibility for truckers, including livestock haulers.
Subscribe to Our Newsletters
Feedstuffs is the news source for animal agriculture
You May Also Like
---