INSIDE WASHINGTON: North Carolina nuisance protection bill under fire
INSIDE WASHINGTON: North Carolina nuisance protection bill under fire
North Carolina House passes bill to clarify type and amount of compensatory damages that should be available in agricultural nuisance lawsuits.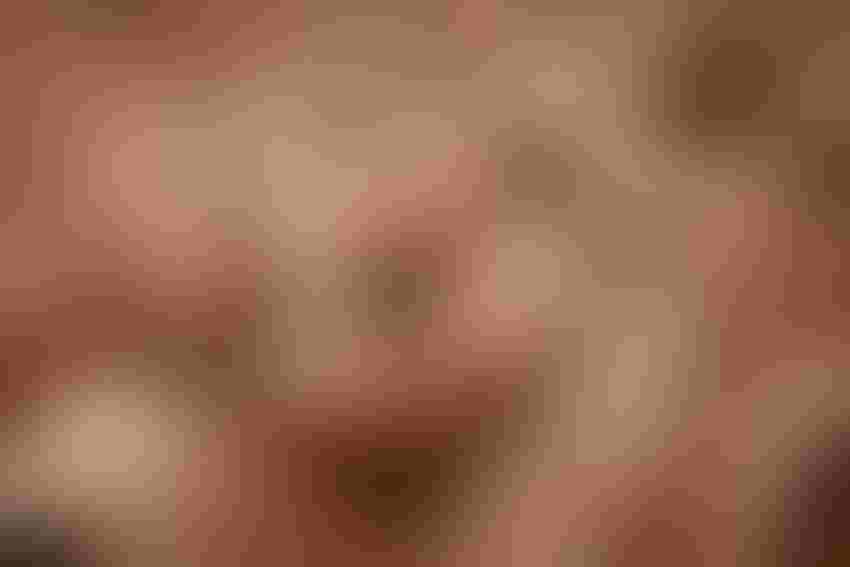 The North Carolina legislature is attempting to stand up for its farmers and protect them against nuisance lawsuits tried by lawyers looking to line their pockets.
Outside groups, however, are stepping in and claiming that the bill would protect large operators such as Smithfield Foods and restrict the traditional property rights of hundreds of thousands of North Carolina residents.
House lawmakers in the state approved HB 467, Agriculture & Forestry Nuisance Remedies, by a 68-47 vote. The bill now moves to the Senate, where a nearly identical bill is in the agriculture committee.
HB 467 clarifies North Carolina law regarding available damages in nuisance lawsuits against farms and stems from a federal judge's ruling in 2015 that state law is unclear about damages that may be awarded in temporary nuisance actions against farms.
The bill would limit damages to the reduced market value of the plaintiff's property for permanent nuisances (such as an airport) or the loss of fair rental value for temporary nuisances (such as a farm), but never more than the full market value of the property. The bill provides these same protections for third parties that may be sued based on their contractual relationship with a farm.
It compensates people for the fair value of their property, but not for subjective claims for annoyance, discomfort or fear of future harm. In addition, the bill does not prevent lawsuits against farms that operate negligently or break the law but is designed to discourage lawsuits that seek damages far beyond the full market value of a property.
North Carolina Pork Council chief executive officer Andy Curliss explained that the idea of providing legal standards for the damages a court can award is nothing new or novel. For instance, North Carolina law already limits the amount of punitive damages a jury can award and places a cap on damages when there is doctor malpractice.
"That doesn't sit well with some lawyers. They like to sue farmers for as much money as possible, so they file nuisance suits seeking compensation for lost wages, discomfort and other unrelated issues," Curliss said in defense of the bill. "This bill doesn't stop anyone from suing a farm, and if a farm is negligent or harms someone's health, then lawyers can sue farmers for as much as they want, but that's more work; negligence cases require the lawyers to prove their claims in court."
The Environmental Working Group (EWG) has jumped into the debate in an attempt to shine a light on where all animal feeding operations are located in the state. The group compiled an interactive state map that shows that more than 60,000 residences statewide are within a half-mile of an animal feeding operation or manure pit. EWG challenged that an estimated 160,000 people in North Carolina could have their rights taken away.
EWG argued that, should the legislation become law, the biggest benefactor would be Smithfield Foods, the largest pork producer in the world. Language removed from the North Carolina House bill but that is still in the Senate version would retroactively apply the damages cap to nuisance suits brought by hundreds of North Carolinians against Smithfield and its hog production division, Murphy-Brown.
Supporters of the bill said it is necessary to allow the new law to apply to pending cases as some farmers who were sued previously are vulnerable and could be swept back into court if the legislation isn't applied to pending cases.
The North Carolina Farm Bureau and Chamber, as well as the pork council, said there's a good reason they strongly support the bill. "North Carolina has more than 50,000 farmers, and agriculture is still our state's top economic driver," they said in a fact sheet. "This bill protects all farmers who live with the fear of being sued and bankrupted by predatory lawsuits."
Curliss said this debate isn't about farms that cause a nuisance; it's about lawyers and money. "The proof: When the lawyers who sued North Carolina farmers were asked what type of fixes they wanted, they didn't ask for any changes that would eliminate the supposed nuisances. They asked only for money," he pointed out.
Subscribe to Our Newsletters
Feedstuffs is the news source for animal agriculture
You May Also Like
---