INSIDE WASHINGTON: Farm bill session lays out priorities
INSIDE WASHINGTON: Farm bill session lays out priorities
Illinois session focuses on crop insurance, FMD vaccine bank, conservation funding and overall requests for upcoming farm bill.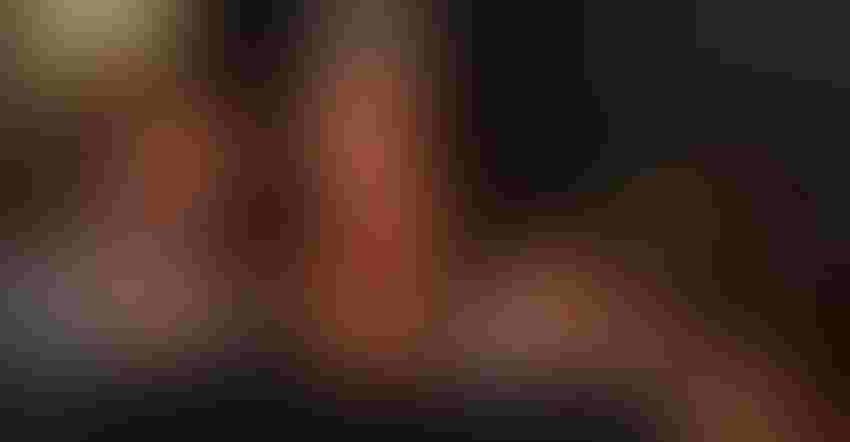 Holly Spangler, Farm Progress
The House Agriculture Committee held its fourth listening session Wednesday, and related themes show common ground in how the committee plans to tackle the task ahead. Farm bill discussions are gearing up, but it remains a tall order to have a bill passed in early 2018 ahead of the midterm election year for Congress.
House Agriculture Committee ranking member Collin Peterson (D., Minn.) said he's committed to passing a bill "sooner rather than later" and promised to do everything he can to keep the farm bill out of politics and "keep focused on what's right for rural America."
Peterson joked that between him and committee chairman Mike Conaway (R., Texas), who are both certified public accountants (CPAs), they will make sure the farm bill math pencils out. "This is maybe the first time in Congress that two CPAs have chaired a committee," he said. "Maybe, for once, we'll get the numbers right."
Crop insurance was easily the most commonly mentioned request during the three-plus hours of two-minute testimonies provided. Several farmers discussed the effective safety net, which has provided them with a cushion when disaster strikes on their farms, such as replanting after floods, hail storms or droughts.
A handful of those who testified at the hearing called for funding for a foot and mouth disease (FMD) vaccine bank. It is one of the National Pork Producers Council's (NPPC) top priorities, and NPPC president Ken Maschhoff was one of the first to ask for it during the session. The cost to build up vaccine supplies in case of an FMD outbreak would be $150 million, which compares to $200 billion over 10 years that could result if a case of the disease occurs.
Maschhoff said establishing the FMD vaccine bank would adequately protect the livestock sectors. "In doing so, the U.S. economy understands it's not just agriculture at stake but the entire economy as a whole."
Heather Hampton Knodle, testifying on behalf of American Agri-Women, said the funding is necessary, and costs for the vaccine bank easily could be offset from the organic program. "The funding is there. We should not be telling people one production practice is better than another," she said.
Later on in the session, a young organic farmer pointed out that the organic cost-share program is a "drop in the bucket compared to all the funding in conventional agriculture" and said organic funding should be expanded, not diverted back toward conventional agriculture.
Interestingly, later in the day, I was speaking with John Heisdorffer, who serves on the board of directors for the American Soybean Assn. (ASA). He farms 1,000 acres in southeastern Iowa and finishes 10,000 hogs. As a member of ASA and a hog producer, I thought he would be a champion of the FMD goal; however, he said he hadn't heard a mention of it prior to that day. It makes one wonder whether the livestock and commodity groups have shared their main goals heading into the farm bill debate.
It appears that the discussion of working lands versus idled conservation efforts will again be prominent going forward. National Corn Growers Assn. past president Chip Bowling, who farms in the Chesapeake Bay, said adequate funding must be maintained for conservation programs and ones that are based on sound science and are performance driven.
Earlier this year, the President proposed eliminating funding for two hallmark U.S. Department of Agriculture programs that work to expand foreign markets: the Market Access Program and the Foreign Market Development program.
"Foreign markets are so critical to the products that we raise," added ASA president Ron Moore, who farms near Roseville, Ill. "We need a robust trade title that supports foreign market development and strengthens market access programs."
Subscribe to Our Newsletters
Feedstuffs is the news source for animal agriculture
You May Also Like
---