INSIDE WASHINGTON: Ag groups want FSA loans fully funded
INSIDE WASHINGTON: Ag groups want FSA loans fully funded
Groups note in letter to congressional appropriators that funding will be essential as farmers look to secure operating loans in coming seasons.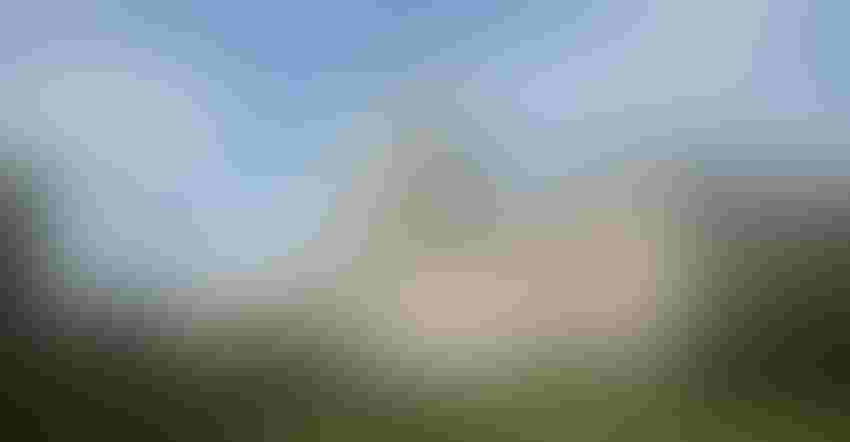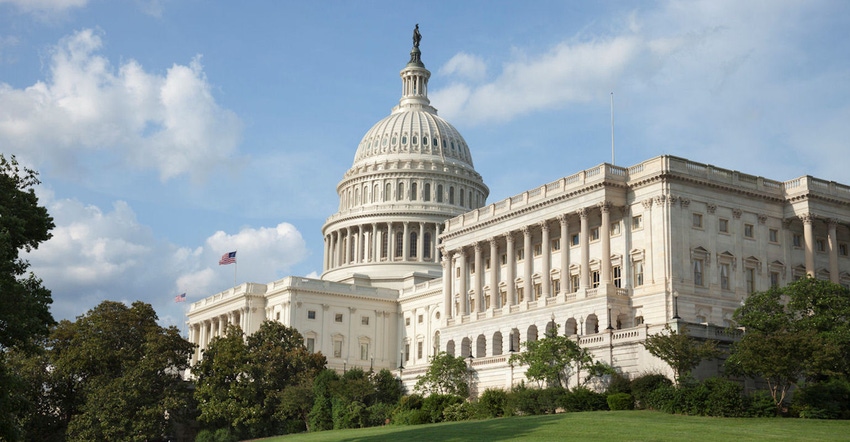 A coalition of more than 20 major farm groups is urging Congress to provide a strong safety net for family farmers and ranchers. In a letter to U.S. House and Senate appropriations committees Wednesday, the coalition called on the committees to provide adequate resources for the U.S. Department of Agriculture's Farm Service Agency (FSA) so it can adequately meet high demand for farm loans and provide mediation services to struggling producers.
"Farmers and ranchers have been facing difficult economic conditions for several years," the coalition letter noted. "With the farm economy only expected to worsen, access to credit -- specifically credit provided through the U.S. Department of Agriculture Farm Service Agency's farm loan programs -- is critical."
The coalition thanked appropriators for providing additional funding for FSA's farm loan programs in 2017, noting that the increase was an important and necessary step in ensuring access to credit.
"The outlook for 2017 grain and livestock prices appears to be no better than in 2016, likely meaning FSA loans will be even more vital to the financial viability of farm and ranch operations. The added funding will help FSA avoid backlog issues faced last year and during the beginning of this year," the letter explained.
The groups emphasized, however, that there is no end in sight to the depressed farm economy, and loan demand is expected to be as high as -- if not higher than -- last year.
"Metrics associated with farm health, including debt-to-asset ratios, working capital and cash flow, are projected to weaken further in 2017 or stay even from last year," the letter said. "As a result, we expect demand for new or revised loans to at least match 2016, which was a record year for the portfolio. In order to meet demand, FSA will need additional resources for (fiscal) 2018."
It added, "Low commodity prices have reduced net farm income by over 50% in the past four years, and FSA loans serve as an important lifeline for many distressed producers. Inadequately funding FSA would be a disservice to our hardworking farmers and ranchers, who are dedicated to feeding our nation and the world."
David Schemm, National Association of Wheat Growers president and Kansas grower, stated, "Farmers of most commodities are experiencing lower-than-normal prices. Wheat prices, in particular, have been on the decline for the past couple of years and are expected to remain low in the foreseeable future.
"As part of the 2017 Consolidated Appropriations Act, Congress provided additional funding for FSA's farm loan programs. With prices continuing to remain low, FSA loans will continue to be in high demand to support struggling farm and ranch operations," Schemm continued.
"Agriculture is one of America's most vital economic sectors," National Grange president Betsy Huber added. "A dependable lending source for agriculture producers is essential for our nation's food and fiscal security."
Subscribe to Our Newsletters
Feedstuffs is the news source for animal agriculture
You May Also Like
---