USDA raises ag export forecast by $11.5b
USDA raises ag export forecast by $11.5b
Expectations for real GDP numbers have improved from initial lockdown-related contractions.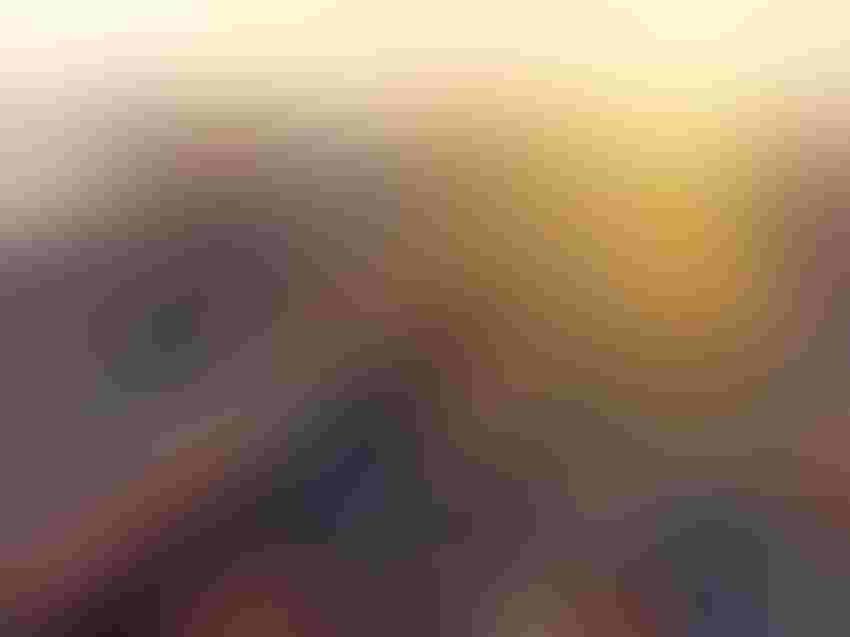 wissanu01/iStock/Thinkstock.
Higher soybean and corn export values led the U.S. Department of Agriculture to raise its fiscal year (FY) 2021 agricultural export forecast to $152.0 billion, up $11.5 billion from the August forecast. Overall, major agricultural bulk commodity exports are projected to increase 24% from the previous projection, the agency reported in its latest "Outlook for U.S. Agricultural Trade."
According to the outlook, U.S. grain and feed exports for FY 2021 are projected at $35.6 billion, up $4.6 billion from the August forecast due to increased corn, sorghum and wheat exports.
The latest projection for soybean exports is a $5.9 billion increase to a record $26.3 billion due to higher unit values, strong demand from China and record volumes, USDA said. Soybean meal exports will be up $900 million to $5.0 billion, and soybean oil exports will rise $100 million to $1.0 billion on higher unit values.
Corn exports are projected to be up $4.2 billion to $13.2 billion as a result of reduced competition, higher unit values and record volumes.
Wheat exports are projected at $6.2 billion, up $200 million, on higher unit values and slightly larger volumes.
Cotton exports are forecasted to be up $300 million to $5.3 billion based on higher unit values.
On the livestock, poultry and dairy side, the forecast was left unchanged at $32.3 billion, which USDA said is due to fewer exports of pork and hides and skins that are offset by increases in beef and poultry. USDA raised the beef export forecast by $200 million to $7.1 billion as higher volumes more than offset a decline in unit values. The forecast for exports of poultry and products was raised $100 million to $5.2 billion on slightly greater volumes of broiler meat and other poultry meat due to firm global demand for competitively priced animal protein. USDA projected pork exports to fall by $200 million to $6.8 billion on slowing demand from China. Hides and skins are expected to drop $100 million to $900 million on weaker global demand for leather amid economic turmoil. USDA left dairy product exports unchanged.
According to the USDA, China is expected to once again become the largest U.S. agricultural market, a position it last held in FY 2017. Agricultural exports to China are projected to hit a record $27.0 billion, an increase of $8.5 billion, which USDA said is largely due to strong soybean and corn demand.
U.S. agricultural imports in FY 2021 are projected to be $137.0 billion, up $1.0 billion from the August forecast, led by expected increases in horticultural products. Horticultural imports are expected to be up $400 million to $70.2 billion based on increases in fresh fruit and vegetable imports.
Uncertainty surrounds economic recovery
In the outlook, USDA also provided perspective on the state of the global economy since the COVID-19 pandemic emerged worldwide, saying expectations for real gross domestic product (GDP) numbers have improved from the initial lockdown contractions. However, recovery forecasts are still marked by uncertainty and are prone to future setbacks.
"Several promising vaccine developments have provided increased optimism, pushing global equity markets higher and adding to hopes that GDP growth may return strong in 2021," the agency reported.
Overall, USDA said global real GDP growth is expected to fall by about 4.4% in 2020, which is slightly less severe previously feared in June. Global trade volume, which declined 9.2% in FY 2020, is expected to increase 7.2% in FY 2021.
"The expected economic recovery in 2021 will be shaped by both regional and overall global success in containing the COVID-19 pandemic, in addition to boosting consumer spending," USDA said.
The U.S. economy is projected to contract 4.3% in 2020, but USDA said there is optimism for recovering 3.1% growth in 2021. Real GDP in North America is projected to grow 3.3% in 2021 after a contraction of 4.9% in 2020.
Subscribe to Our Newsletters
Feedstuffs is the news source for animal agriculture
You May Also Like
---