Names in the News: April 2017
Names in the News: April 2017
A roundup of new employees and appointments in the agribusiness industry.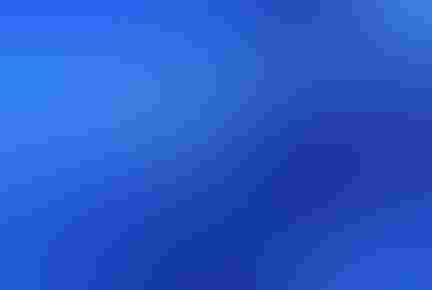 KG MARKETSENSE, Des Moines, Iowa — Greg Roggenkamp has joined the company as key account manager for AMIS Panels. Roggenkamp will direct syndicated studies for crop, seed and crop protection chemicals and will serve agricultural clients throughout North America. He was previously with GfK.
Kyle Staley has joined the company as key account manager for ad hoc research. Staley will be responsible for ad hoc research for clients in the crop protection, seed and agricultural machinery markets throughout North America. He was previously with Grant Thorton LLP.
ZINPRO CORP., Eden Prairie, Minn. — Dane Schoenbaum has joined the company as account manager — dairy specialist Northeast. Schoenbaum will be responsible for growth and management of product sales in the northeastern U.S. and will provide on-farm technical support for the region.
AB VISTA, Marlborough, U.K. — Fernando Garcilopez has been appointed business manager for Spain, Portugal and Italy. Garcilopez will provide technical support and advice to distributors and customers in the area.
ROCK RIVER LABORATORY, Watertown, Wis. — Megan Kelly has joined the company as nutrition analytic consultant and manager of Rock River Laboratory-Ohio. Kelly will manage the day-to-day quality analysis of all samples moving through the Ohio facility while building relationships and sharing insights with nutritionists in the Northeast and Midwest U.S.
CANTRELL, Gainesville, Ga. — Jeff Saunders has been promoted to general manager for engineering/service/parts sales. Cantrell was most recently manager of the parts department.
NUTRIAD, Dendermonde, Belgium — Dr. Wei Wang has been appointed technical manager for China. Wang will provide technical support for applications in mycotoxin management and gut health.
VAN BEEK NUTRITION, Schoolcraft, Mich. — Rebecca Steiger has joined the company as nutritional consultant. Steiger will work with dairy and beef operations in Michigan, Indiana and Ohio to provide proactive nutrition solutions.
ZINPRO CORP., Eden Prairie, Minn. — Pedro Ferro has joined the company as account manager — beef. Ferro will provide key technical support to beef customers and cultivate new business opportunities for Performance Minerals throughout Brazil.
EW NUTRITION USA, Des Moines, Iowa — Joseph Bruce has joined the company as senior key account manager. Bruce will be responsible for product sales to the U.S. poultry and swine industries. He was previously with Miller Poultry.
Mark Johnson has joined the company as senior swine key account manager. Johnson will be responsible for product sales to the U.S. swine industry, focusing on swine integrators and feed manufacturers. He was previously with Kent Feeds.
IOWA STATE UNIVERSITY, Ames, Iowa — Hongwei Xin has been named assistant dean for research in the College of Agriculture & Life Sciences. Xin will direct and support research activities, focusing on the promotion of animal-related research, facilitating linkages with the Agriculture Experiment Station's research and economic development efforts and promoting international research partnerships. He will continue to direct the Egg Industry Center and will serve as interim director of the Iowa Nutrient Research Center.
KG MARKETSENSE, Des Moines, Iowa — Kevin Ryan has joined the organization as key account manager serving animal health clients in Europe as well as animal health and other agricultural clients in Canada. Ryan will assist in developing new information products for the animal health market. He was previously with Merck Animal Health.
LAND O'LAKES INC., Arden Hills, Minn. — Bill Pieper has been promoted to senior vice president and chief financial officer, effective May 1. Pieper will be responsible for corporate finance, accounting, audit and treasury. He was most recently vice president, chief accounting officer and treasurer.
SOUTH DAKOTA STATE UNIVERSITY EXTENSION, Brookings, S.D. — Ryan Samuel has joined the team as Extension swine specialist. Samuel will develop and share research-based information with South Dakota pork producers to help them improve their management practices and profits. He was previously with Alltech.
U.S. POULTRY & EGG ASSN., Tucker, Ga. — Matthew Spencer has been appointed director of human resources and safety programs. Spencer will be responsible for strategic management of certain technical services provided to or on behalf of members, including worker safety, human resources and employment law programs. He was previously with Smithfield Foods.
CHS FOUNDATION, St. Paul, Minn. — Nanci Lilja has been appointed president. Lilja will lead the work to develop the next generation of agricultural leaders, champion national agricultural safety and advance rural vitality in hometown communities. She most recently had roles in the foundation's legal and compliance areas.
FAST GENETICS, Saskatoon, Sask. — Brad Hennen has joined the company as account manager. Hennen will be responsible for growing and maintaining accounts in Minnesota and surrounding states.
ZINPRO CORP., Eden Prairie, Minn. — Jose Elizondo has joined the company as beef account manager — Mexico. Elizondo will be responsible for expanding the Performance Minerals beef nutrition sales and technical support offerings to feed and premix companies, nutritionists and feedlot operators throughout Mexico, with a focus on feedlot cattle as well as cow/calf accounts.
AMERICAN HUMANE, Washington, D.C. — Sarah Wilbourn has joined the organization as strategic alliances manager. Wilbourn will focus on outreach to farms, ranches and retailers for the farm animal certification programs. She was previously with the United Egg Producers.
ANPARIO, Nottinghamshire, U.K. — Juan Larrain has been appointed technical manager of aquaculture. Larrain will be responsible for developing the aquaculture products globally, with a focus on the Americas and Asia.
CHRISTENSEN FARMS & FEEDLOTS INC., Sleepy Eye, Minn. — Matthew Bremer has been named vice president and chief financial officer. Bremer was previously with Gold'n Plump Co.
ALLTECH, Nicholasville, Ky. — Jeff Johnson has joined the company as on-farm dairy specialist for the South Dakota team. Johnson will work with dairy operations in Montana, Wyoming, North Dakota, South Dakota, Nebraska and Iowa to help manage and prevent health challenges, in addition to conducting audits and educating producers on milk quality and procedures. He was previously with Land O Lakes.
OHIO BUSINESS ASSN., Columbus, Ohio — Janice Welsheimer has joined the association as director of educational programs. Welsheimer will provide leadership and direction for the educational programs, including workshops, seminars and conferences. She will also serve as executive director of the Ohio Certified Crop Adviser program and the Ohio coordinator for the Nutrients for Life Foundation.
ZINPRO CORP., Eden Prairie, Minn. — Jeff Lyle has been named account manager — western Canada. Lyle will develop new business and nutritional solutions and provide technical sales support to customers in Manitoba, Saskatchewan, Alberta and British Columbia for all species.
IOWA STATE UNIVERSITY, Ames, Iowa — Phil Harris has joined the Center for Agricultural Law & Taxation as visiting professor. Harris will assist with analysis, writing and instruction on tax issues important to Iowa and agriculture. He will also work with staff members to address tax issues.
U.S. POULTRY & EGG ASSN., Tucker, Ga. — Seals Burdell has retired as controller. Burdell has been with the association since 2010.
OBITUARY — Mike Kane, 79, founder of Kane Manufacturing Co. Inc. in Pleasant Hill, Iowa, passed away on April 11. Kane started the company in 1969 and grew it into a leading national manufacturer of equipment for customers in North America and around the world. After the company was acquired by Lee Container in 2016, Kane remained with the company as a consultant.
SCR DAIRY, Madison, Wis. — Erica Tessmann has joined the company as marketing and digital lead for North America. Tessmann will communicate the benefits of company technology to dairies in North America. She was previously with Equity Cooperative Livestock Sales Assn.
TECHMIX GLOBAL, Minneapolis, Minn. — Ashley Ann Schroeder has been appointed bovine sales account manager for the Midwest territory. Schroeder was previously with Parnell Pharmaceutical.
ARM & HAMMER ANIMAL NUTRITION, Princeton, N.J. — Dr. Ruby Wu has joined the company as technical services manager-ruminant in the western region. Wu will work closely with the western region team to provide technical support and training.
HUBBARD, Quintin, France — Thomas de Bretagne has been appointed director research and development. De Bretagne will steer the company through a new phase in animal genetic selection and also will share and exchange methodologies, research and tools with Groupe Grimaud, prioritizing transversal projects. He was previously with Groupe Evolution.
PURINA ANIMAL NUTRITION, Shoreview, Minn. — Megan Wildman has been named calf and heifer specialist. Wildman will serve the New York area and act as a local resource for dairy farmers. She was most recently sales specialist.
PHARMGATE ANIMAL HEALTH LLC, Wilmington, N.C. — Peter Criddle has been promoted to chief financial officer.
Dr. Alexander Hintz has joined the company as technical services veterinarian for the eastern Corn Belt region.
Chad Howser has been promoted to executive director of sales for the U.S. business.
Mike Mulder has been appointed account manager for the southern Minnesota and adjacent territory.
Doug Rupp has been promoted to chief operating officer.
Edward Seed has been appointed vice president global marketing and international sales. Seed will focus on global product strategies and expanding the business internationally.
DPI GLOBAL, Porterville, Cal. — Kendal Thompson has been promoted to president and chief operating officer. Thompson will be responsible for day-to-day company management, operations and profit and loss.
TRELLEBORG WHEEL SYSTEMS, Spartanburg, S.C. — Douglas Saville has joined the agricultural tires operation as Midwest sales manager for North America. Saville will oversee existing accounts and grow new business in the Midwest region.
ALLTECH, Lexington, Ky. — Dr. Dulmelis DG Sandu has joined the company as poultry technical support services veterinarian. Sandu will work with the sales team, feed partners and customers across the U.S.
BROCK GRAIN SYSTEMS, Milford, Ind. — Gretchen Sosenheimer has joined the company as business support group manager. Sosenheimer will be responsible for sales order administration, logistics coordination with dealers and the internal shipping teams, process improvement for those areas and building relationships with the dealer network.
PENNSYLVANIA STATE UNIVERSITY, University Park, Pa. — Steven C. Loerch has been named senior associate dean in the College of Agricultural Sciences, effective Aug. 14. Loerch will be responsible for planning, administration and implementation of programs; daily operations; budgets; safety; university policy and procedures; personnel; promotion and tenure; hiring and retention; facilities and land; external relations, and assistance for academic, regional and support units of the college. We is currently at the University of Illinois.
SUBA SEEDS GROUP B.V., Boise, Ida. — Ron Amarel has been appointed managing director of Suba Americas. Amarel will oversee the integration and strategic expansion of the U.S. operations, including Condor Seed Production Inc. and Brotherton Seed Co. Inc. He was previously with Incotec Group.
TECHMIX GLOBAL, Minneapolis, Minn. — Trent Gierstorf has been appointed Midwest swine regional swine salesman. Gierstorf will work with Iowa pork producers to achieve higher productivity in their operations.
Subscribe to Our Newsletters
Feedstuffs is the news source for animal agriculture
You May Also Like
---