UPDATE: Cattle industry keeps pressure on 'fake meat' labeling
UPDATE: Cattle industry keeps pressure on 'fake meat' labeling
Groups urge USDA to take immediate action against "improperly labeled imitation products."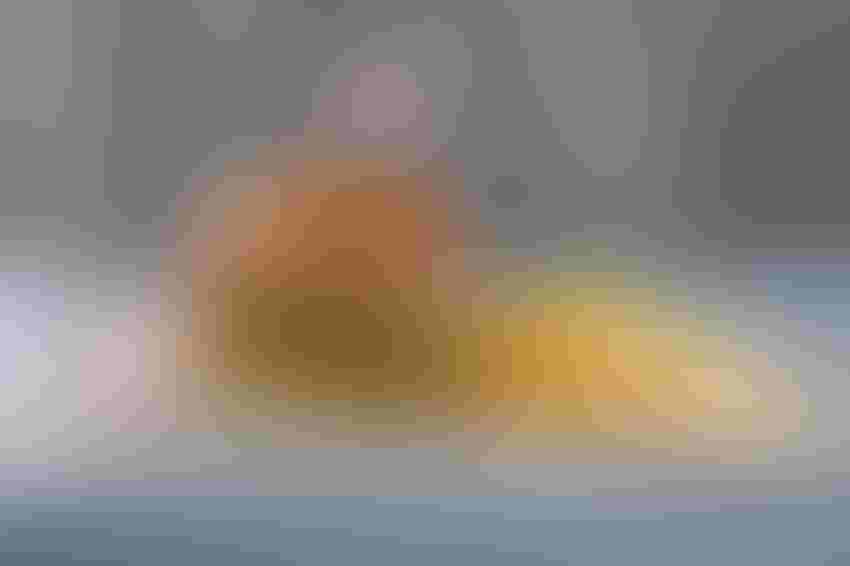 Cattle industry groups continue to aggressively pursue efforts to protect consumers and beef in the marketplace against what they call the "fake meat" movement. The National Cattlemen's Beef Assn. (NCBA) and the U.S. Cattlemen's Assn. (USCA) both provided updates this week on their activity surrounding the issue.
USCA told its members during a call that it recently met with Carmen Rottenberg, acting deputy undersecretary of the U.S. Department of Agriculture's Food Safety & Inspection Service (FSIS), to discuss the group's petition, FSIS Petition Number 18-01, which requests that FSIS exclude products not derived directly from animals raised and slaughtered from the definition of "beef" and "meat."  
Rottenberg told Feedstuffs that she has held several in-person meetings with numerous trade association groups on the topic.
"This is an interesting area of new technology, so there is interest from industry, and when industry wants to come in to meet with us about it, we're really primarily in listening mode as the federal government," she explained.
Rottenberg added that her meeting with USCA was to get clarification on certain pieces of the group's petition since two different categories of products are being developed.
"There's at least a couple of different products here that we're talking about when we're talking about cellular agriculture. One is plant based, and one is based from an animal cell. So, we're really looking at that, and I think that the comments are helpful that we receive from industry and consumer groups."
Rottenberg also told Feedstuffs that comments on petitions are accepted for 30 days from the general public, but given the fact that there is a lot of interest in the topic, the comment period will likely be extended into May.
The technology has also garnered attention on Capitol Hill as Rep. Rosa DeLauro (D., Conn.) recently sent a letter to the U.S. Government Accountability Office (GAO) requesting an examination of the regulatory framework surrounding cell-cultured foods.
"Recent innovations in cell-cultured foods have caught the attention of producers, marketers and venture capitalists alike. Over the past few years, some of the largest food companies in the United States have started to invest in cell-cultured technologies," DeLauro wrote. "While not yet commercially available, the potential introduction of this new type of product into the nation's food supply and economy raises many important questions."
DeLauro continued, "To date, it remains unclear exactly how cell-cultured food products should be regulated. More information is needed for Congress to address this emerging sector in the United States and to ensure it is properly overseen by the relevant executive agencies once these products are commercially available."
In a separate move this week, NCBA submitted official comments to USDA outlining key principles for the regulation of "fake meat" products. The comments, filed in response to USCA's petition, encouraged USDA to look beyond modifying "standards of identity" in order to provide adequate protection for beef producers and consumers.
"It is critical that the federal government step up to the plate and enforce fair and accurate labeling for fake meat," NCBA president Kevin Kester said. "As long as we have a level playing field, our product will continue to be a leading protein choice for families in the United States and around the world."
NCBA's regulatory principles are designed to effectively address both plant-based and lab-grown imitation beef products. Specifically, NCBA requested that USDA work with FDA to "take appropriate, immediate enforcement action against improperly labeled imitation products."
NCBA said it firmly believes that the term "beef" should be applicable only to products derived from actual livestock raised by farmers and ranchers.
"For misbranded and mislabeled plant-based protein products, existing legislation gives FDA the authority to take enforcement actions. However, the agency has a history of failing to enforce labeling laws," NCBA said. "Rather than expending time and resources to develop a standard of identity the FDA will blatantly ignore, NCBA requests USDA engage with FDA to facilitate immediate, appropriate enforcement actions against imitation meat product labels that clearly violate existing laws."
NCBA also urged USDA to "assert jurisdiction over foods consisting of, isolated from or produced from cell culture or tissue culture derived from livestock and poultry animals or their parts."
NCBA said it believes that FSIS is the agency best placed to regulate emerging lab-grown meat products. First, NCBA explained, FSIS possesses the technical expertise and regulatory infrastructure to ensure that perishable meat food products are safe for U.S. consumers. "Lab-grown meat must comply with the same stringent food safety inspection standards as all other meat products," the group noted.
Second, NCBA pointed out that FSIS labeling standards provided greater protection against false and misleading marketing claims. The group explained that, unlike FDA, FSIS "requires pre-approval of all labels before products hit the marketplace. This will ensure consistent labeling practices across all products and prevent misleading marketing labels such as 'clean meat.'"
Subscribe to Our Newsletters
Feedstuffs is the news source for animal agriculture
You May Also Like
---