U.S. dairy industry calls for action on supply chain relief
U.S. dairy industry calls for action on supply chain relief
Supply chain challenges cost U.S. dairy exporters over $1.5 billion last year alone.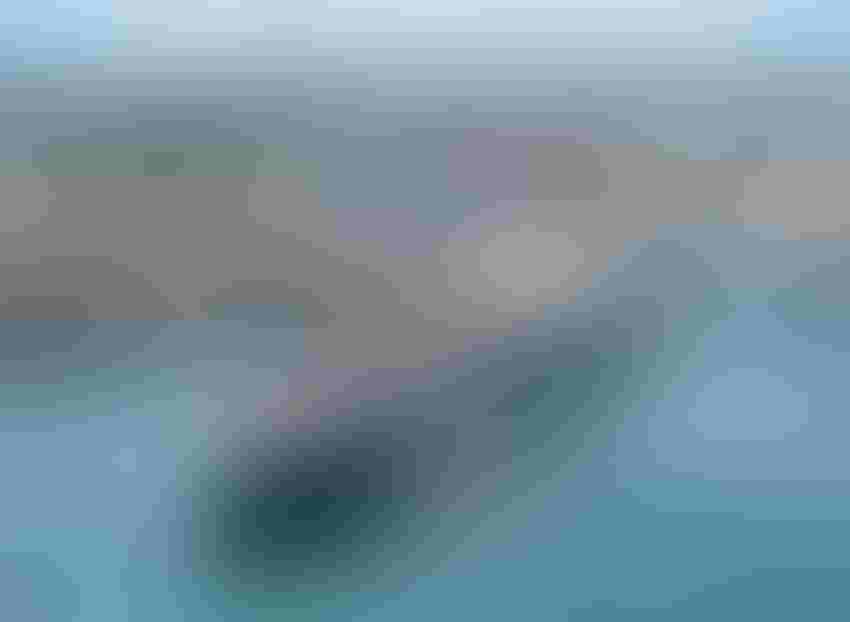 The U.S. Dairy Export Council (USDEC) and the National Milk Producers Federation (NMPF) recently sent a letter to the Biden administration recommending specific steps to provide relief and support to dairy farmers and exporters facing supply chain constraints.
The letter to Agriculture Secretary Tom Vilsack and Transportation Secretary Pete Buttigieg called for interagency collaboration to enhance capacity at ports, incentivize carriers to load export cargo, and improve transparency throughout the supply chain. The lead recommendation called for USDA's Agriculture Marketing Service (AMS) to restart its Ocean Shipping Container Availability Report (OSCAR).
"Supply chain challenges have cost U.S. dairy exporters over $1.5 billion last year alone. We thank Secretaries Vilsack and Buttigieg for their advocacy for America's agriculture exporters in the face of significant supply chain constraints. We are incredibly grateful for the administration's ongoing efforts and creative solutions, particularly for the development of 'pop-up' sites for agricultural exporters to source empty containers," said Krysta Harden, president and chief executive officer of USDEC.
The additional recommendations submitted would provide agricultural exporters much needed insight into container availability and provide avenues to incentivize carriers to load outbound shipments to key dairy markets around the world, she added.
Jim Mulhern, president and CEO of NMPF, noted that shipping containers for U.S. dairy exports continue to be in short supply at coastal ports, and even more scarce at inland locations. "These essential links in the global supply chain must be available to American dairy exporters throughout the country in order to ship their products to overseas buyers. We thank USDA and DOT for their strong focus on this issue."
As congestion continues, so too must the spectrum of tools deployed to address these challenges, he stated, adding that the letter highlights the additional steps necessary to take to ensure American dairy farmers are not losing long-term international market share due to these persistent supply chain challenges.
The specified programmatic elements to provide supply chain relief include:
Restarting USDA AMS' OSCAR, which would detail the availability of ocean shipping containers at locations throughout the United States.

Establishing inland pop-up terminal yards, similar to those in Oakland and Seattle, in Minneapolis, Chicago, Detroit, Salt Lake City and Kansas City. This would enable greater access inland to containers and improve the ability to secure vessel accommodations with short earliest-return-date windows at those locations.

Developing the "fast lane" concept to incentivize the flow of agriculture exports into and from ports. This would include trucking lanes at port terminals that are dedicated to the expeditious delivery of perishable agriculture goods to ports.

Incentivizing ocean carriers to load more export containers, instead of empty containers, through preferred or prioritized berthing access.

Including real-time tracking of containers as part of the Administration's Freight Logistics Optimization Works initiative.

Piloting projects with carriers for 'dual turns' of containers, wherein containers delivering imports to an in-land location may be provided directly to an export-focused shipper, rather than being sent back empty to the port. This could be supported through the USDA's Commodity Credit Corporation resources.
Subscribe to Our Newsletters
Feedstuffs is the news source for animal agriculture
You May Also Like
---