U.S. dairy exports reach record-high levels during first half
U.S. dairy exports reach record-high levels during first half
U.S. suppliers building market share, competing favorably against European and Oceania suppliers.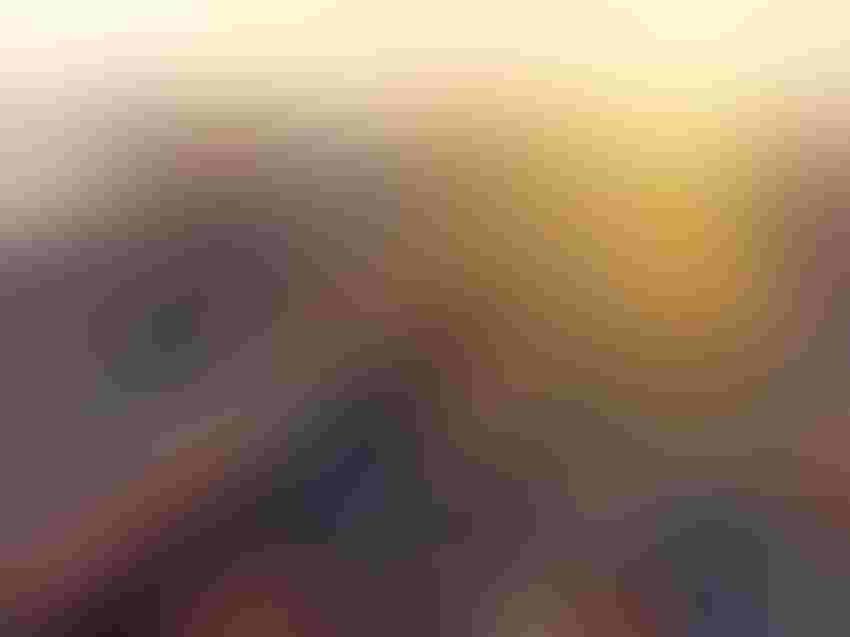 wissanu01/iStock/Thinkstock.
In the first half of 2018, U.S. dairy exports of milk powders, cheese, butterfat, whey and lactose topped 1.14 million tons, a record high and a 20% rise from the same period last year, according to the U.S. Dairy Export Council (USDEC).
Alan Levitt, USDEC vice president of communications and market analysis, and Marc Beck, USDEC executive vice president of strategy and insights, noted that U.S. suppliers accomplished this by building market share and competing favorably for business against European and Oceania suppliers, increasing their share of global exports of major commodities from 17% in 2017 to almost 19% in the first half of this year.
According to Beck and Levitt, overall global import demand was good early in the year, driven by strong economic growth in dairy importing countries. World trade of milk powder, cheese, butterfat and whey was up 7% in the first four months of the year before slowing in May and June to finish the half at 3% higher.
"Lower global prices in the first quarter of 2018 (compared with the second half of 2017) helped bring buyers back into the market, particularly to support supply chain pipelines for milk powder and whey," they stated. Data show that the major growth in global import demand in the first half of the year came from the Middle East and North Africa (MENA) region and Southeast Asia, offsetting a slowdown in demand growth in China.
U.S. pricing was relatively favorable, which Levitt and Beck said helped spur demand growth of 7% in the primary U.S. export products: skim milk powder (SMP), cheese, whey and lactose.
"In the first half of the 2018, U.S. benchmark prices for cheese, skim milk powder and whey were competitive to those of New Zealand and the European Union. In addition, overseas markets often offered U.S. suppliers better returns than the domestic market," they explained.
USDEC said U.S. dairy exporters won share from EU suppliers to Southeast Asia in both SMP and whey products, on top of growing overall volumes. In addition, U.S. dairy exporters secured share versus the EU on cheese exports to South Korea, lactose to China and SMP to Mexico. The U.S. also gained share versus New Zealand on SMP exports to China.
Levitt and Beck said New Zealand's milk production was flat last season, which meant less additional production to be offloaded in global markets.
From early November 2017 to mid-April 2018, USDEC said the value of the U.S. dollar also dropped 6-7% against key competitors' currencies, boosting U.S. competitiveness in the marketplace. Stronger currencies in many key markets also supported demand by helping boost customers' purchasing power. Since mid-April 2018, however, the dollar has strengthened.
USDEC reported that imports to the MENA region were boosted by higher oil prices, which were 37% higher during the first half compared with a year ago, even as dairy commodity prices were mostly lower.
Overall, conditions were favorable for U.S. exporters to succeed, but Levitt and Beck said suppliers still had to put themselves in position to capitalize.
"U.S. exporters are gaining growing recognition as both competitive and committed suppliers in new and growing markets – demonstrating a long-term commitment to servicing their customers and providing the right product, the right package and the right specs to meet individual market/buyer needs," they said.
At home, USDEC reported that a slowdown in U.S. domestic sales led to a continued inventory buildup, notably for cheese, As such, it remains critical that U.S. suppliers maintain and continue to build overseas sales to support milk values, Levitt and Beck said.
In the second half of 2018, USDEC said U.S. suppliers face some additional headwinds, with the potential slowdown in global dairy trade, a stronger dollar, less-competitive relative pricing, expected robust production from New Zealand and other milk sheds and continued uncertainty surrounding the trade dispute with China and its broader implications. However, the recent announcement of a resolution to the North American Free Trade Agreement and prospective announcement of agreement with Canada should bode favorably for continued expansion of trade with our neighbors, notably Mexico.
"With the market environment expected to be less favorable in the months ahead, U.S. suppliers will have to work that much harder to build on first-half gains, particularly with an aim to build broader geographic diversification of our export destinations," Levitt and Beck said.
Subscribe to Our Newsletters
Feedstuffs is the news source for animal agriculture
You May Also Like
---