Meeting cage-free commitments impossible for egg producers
Meeting cage-free commitments impossible for egg producers
Retailers continue to drag their feet on offering egg producers contractual promise to ensure they'll be compensated fairly for cage-free transition.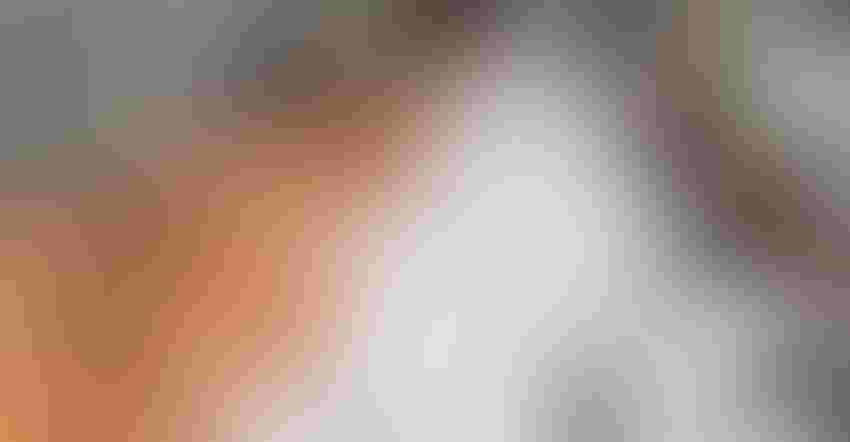 Michigan Allied Poultry Industries
In 2015, many grocery retailers made the commitment to transition to sell only cage-free eggs by 2025. Today, just five years away from the mandate, only 23.3% of the nation's flock is cage free. Farmers are at the point that they need to aggressively start transitioning in new cage-free buildings to make that deadline. However, egg retailers are not giving producers any definite answer on whether they're going to meet those commitments or not.
Chad Gregory, United Egg Producers (UEP) president and chief executive officer, said it takes several years to build cage-free facilities. "My members are not getting any clear direction, a clear green light that, yes, retailers are going to only sell cage-free eggs. We're afraid come October/November/December of 2024 that retailers are going to get a lot of pressure from activist groups to meet the original promise," he said.
Gregory said of the 108 grocery store chains committed to selling only cage-free eggs by 2025, he is aware of only a few that are fulfilling those commitments. "Most of those retailers have no idea how to pull this off. Some of them don't want to do it and are hoping it will go away," Gregory said.
The inaction from retailers has put egg producers in a precarious position of whether to spend an estimated $45 per bird to build farms compliant with cage-free standards when retail customers may be unwilling to pay the premium associated with the increased costs.
Gregory said 80-85% of consumers today still want to buy the most affordable choice: conventionally raised eggs. For the last three to four years, several retailers have tried different methods to increase their sales of cage-free eggs. "Consumers have made their opinion known that they don't want their preferred choice to be taken away from them or their price to go up," he said.
Gregory explained that UEP members have tried to convert caged barns to cage-free facilities. He added that converting old barns doesn't work; instead, completely new facilities are required, and since everyone is being forced to make the transition at the same time, it's going to be even more impossible. It currently takes one to two years to get a permit, additional time to find land and another one to two years to build each individual house.
Financing also becomes more difficult, because either customers or state laws have deemed caged facilities no longer acceptable, making banks more cautious in lending. Egg farmers can no longer use those previous barns as collateral, and banks are requiring more money upfront from the producers to implement the $10-11 billion changes.
"This is a disaster that's happening," Gregory said. "Some people in our industry are concerned that of the 150 egg companies in business today, it may be down to 30 to 40 in the next four to five years." He explained that this won't be a case of consolidation but, rather, 100 companies going out of business and having no one to sell to so being forced to just lock their doors.
In order to make the impossible possible, Gregory said retailers will need to go to their egg suppliers today and indicate that they're committed to working with them. Then, they'll need to establish a contractual agreement with their suppliers to build House 1, and so on, and buy all the cage-free eggs all the way up to the 2025 switchover date.
In 2018, nearly 18% of all hens were in cage-free production, up from 12% in 2016 and 4% in 2010. According to the U.S. Department of Agriculture's Agricultural Marketing Service, approximately 71% of U.S. hens must be in cage-free production by 2026 to meet projected demand from the retailers, foodservice providers and food manufacturers that have made promises to transition to cage-free eggs.
The average cost for cage layer eggs in the U.S. is 91 cents/doz., while cage-free eggs cost $2.65/doz., according to USDA data from last month.
Gregory said most egg product manufacturers or restaurants contractually will be able to meet the self-imposed deadlines, which represents about one-third of the current egg flock. Meanwhile, retail stores represent the other two-thirds.
The Humane Society of the United States (HSUS) has continued to advance efforts in state legislative or ballot initiatives to mandate cage-free egg systems. California, Oregon, Rhode Island, Washington and Michigan all have passed cage-free egg laws. Arizona, Colorado and Hawaii have also introduced bills to phase in all cage-free eggs. Maine is considering a cage-free bill (LR 2084) and heard testimony on Feb. 11.
Subscribe to Our Newsletters
Feedstuffs is the news source for animal agriculture
You May Also Like
---