FDA chief to enforce what constitutes milk
FDA chief to enforce what constitutes milk
Agency will soon offer guidance on how to identify milk and other dairy terms.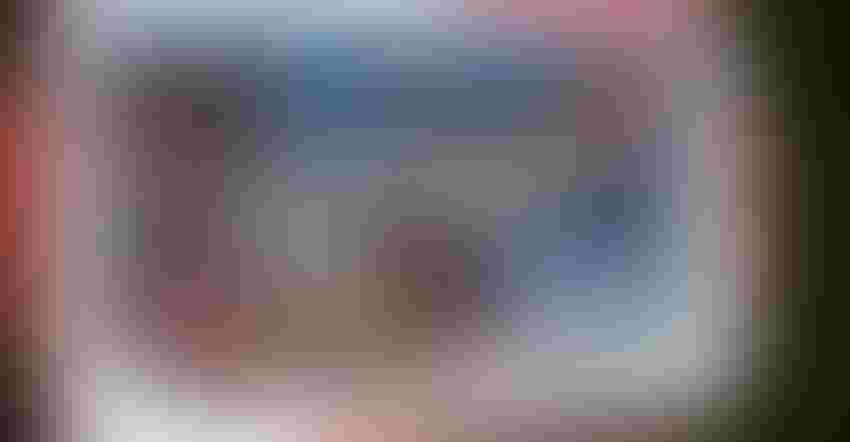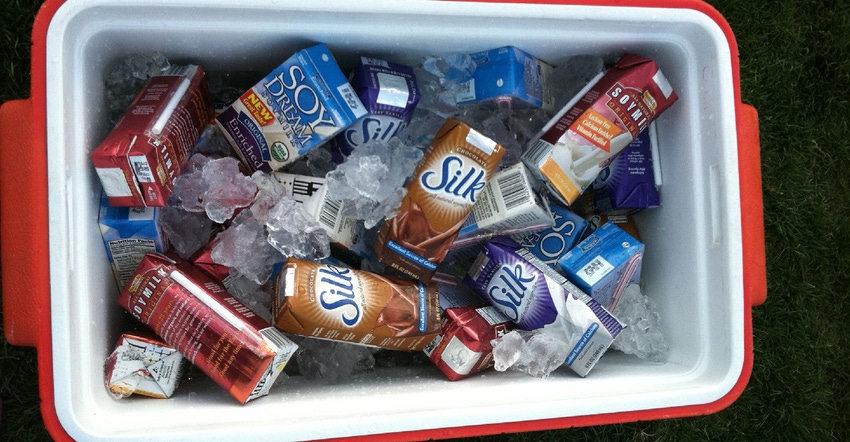 Soyfoods Association of North America - SANA
The Food & Drug Administration will soon begin enforcing regulations that define "milk" as an animal product, not a plant-based food, according to comments FDA Commissioner Dr. Scott Gottlieb made at a summit in Washington, D.C., on Tuesday.
After acknowledging that "an almond doesn't lactate," Gottlieb said the agency soon will seek public input as a prelude to enforcing existing regulations on dairy labeling standards.
During his comments, Gottlieb said because the agency has essentially been allowing other products that are not derived from lactating animals to use the term "milk," in order to change the posture with respect to how FDA handles the standard identity, it will have to go through a period of public notice and comment. He said the hope is to develop a guidance document that "would enforce it very differently" than how use of the term is currently being allowed.
Gottlieb also said it is going to take some time and may take "close to a year" to get through that process.
He also acknowledged that FDA is "invariably likely to get sued" as individual parties may object to the proposed guidance.
The dairy industry welcomed the news. In recent years, the industry has made many requests that FDA abide by the standards currently in place, which require the use of "milk" to be used only on products from lactating animals. The current FDA Standard of Identity for Milk is stated in 21 CFR 131.110 as "lacteal secretion, practically free from colostrum, obtained by the complete milking of one or more healthy cows."
In more than 200 countries across the world, plant-based juices are not allowed to be called "milk" on product labels unless they are, in fact, derived from a mammal.
"As we see dairy farmers from across the U.S. suffering with low milk and other commodity prices, tariff uncertainty and lack of reliable labor force, this news finally provides a positive movement in the dairy industry," American Dairy Coalition chief executive officer Laurie Fischer said.
The National Milk Producers Federation's (NMPF) wrote to Gottlieb last year to complain that FDA has not been enforcing labeling standards, with NMPF president and CEO Jim Mulhern pointing out that the agency's lack of action "has led to rampant consumer fraud related to the inferior nutrient content of these non-dairy products compared to their true dairy counterparts," and in addition to fake "milk" products, there also are a proliferation of non-dairy products claiming to be "yogurt," "cheese," "ice cream" and "butter."
Mulhern added, "After years of inaction in response to our complaints about these labeling violations, Dr. Gottlieb's announcement that the agency is intending to act on this issue is very encouraging. The marketing of non-dairy imitators must comply with federal standards of identity, and consumers should not be misled that these products have the same nutrition as real milk, yogurt, cheese and other actual dairy products."
The enforcement issue is not just an arcane dispute but has significant public health implications because dairy imitators lack any consistent nutritional profile, while real milk always has the same nutritional package, varying only by standardized fat content, NMPF said.
"Consumers who purchase these imitations are not receiving the same level of nutrients found in cow's milk, and that contributes to Americans falling short of the recommended amount of vitamins and minerals for a healthy diet,"  Mulhern explained. "FDA must act on this matter or else see the further decline of proper nourishment of our children and families."
Gottlieb's comments Tuesday are similar to testimony he presented to the Senate this spring, when he acknowledged that FDA has "exercised enforcement discretion" in not holding food marketers to federal standards limiting the use of standardized food terms.
Mulhern said he hopes the agency will rapidly move to take enforcement action and that "this issue can be quickly resolved. Once FDA acts to provide guidance to industry on enforcement of existing standards of identity, manufacturers currently playing fast and loose by using standardized dairy terms on products containing no dairy will know the jig is up. Their products have every right to be in the marketplace, but they will have to be properly identified to comply with FDA standards."
Subscribe to Our Newsletters
Feedstuffs is the news source for animal agriculture
You May Also Like
---