Expanding cattle processing capacity may fall short
Expanding cattle processing capacity may fall short
Fixing today's capacity shortfalls may create overcapacity in the next four to five years.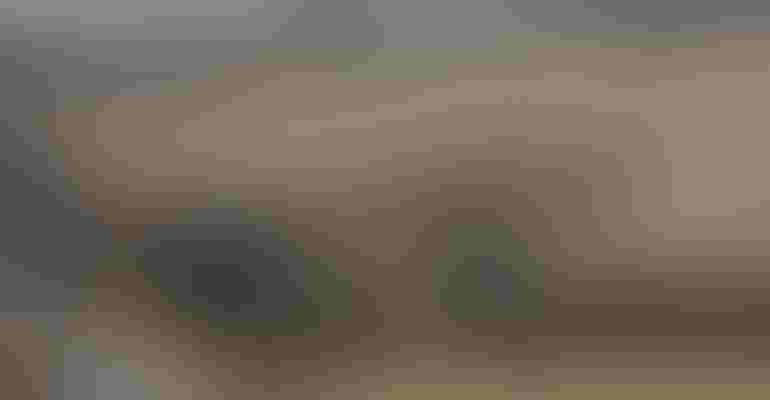 CAPACITY CONSTRAINTS: Expanding beef processing capacity today may be fixing yesterday's problem as cattle cycle turns to lower production.
DarcyMaulsby/iStock/Thinkstock.
Both the U.S. Senate Judiciary Committee and U.S. House Agriculture Committee held hearings July 27 on the current state of the beef supply chain. Although the common talking points of the Big Four controlling 80 to 85% of the processing capacity continued to be shared, a call for a long-term strategy also resonated among Congressional members and those witnessing.
Rep. Dusty Johnson, R-S.D., started off the House Agriculture Subcommittee on Livestock hearing noting that cattle producers are trying to respond to market signals and always seeking, but never finding, equilibrium. Over the last nearly two years, the cattle industry has seen black swan events starting with the Holcomb, Kansas plant fire, COVID-induced shutdowns to the recent cyberattack on JBS.
"We need to change our focus from triage to long-term recovery," Johnson notes.
Since the pandemic, a tremendous amount of action has focused on increasing and diversifying processing capacity, including a recent $500 million announced by USDA to increase resiliency in the processing sector.
Related: $500 million available for expanding meat processing capacity
However good intentioned, that may be fixing a problem that normally corrects itself within the cattle market, warns Jayson Lusk, head of agricultural economics at Purdue University.  "Do not overly focus on what is happening today. Consider what will be needed three to five years from now," Lusk told members.
He explains from 2010 to 2015, the total number of commercial cattle slaughtered fell by more than 16% and producers responded by cutting inventory as a result of a dramatic increase in feed prices and drought in some parts of the Midwest. Packers also responded to lower cattle numbers and many small and medium packers exited because it was no longer profitable, and some large packers shuddered plants in an attempt to align capacity with inventory.
By 2014-2015, producers retained heifers and started expanding their herds to capture higher prices. By 2019, total commercial slaughter had increased 16.7% relative to the 2015 low.
Lusk says the cattle cycle appears to be in a different phase as cattle inventory is falling, feed prices are rising and there's a drought in the West. "These factors will, over time, likely bring cattle numbers closer in line with current capacity." Absent federal investments, there are a number of private initiatives to increase automation and add more packing capacity.
"Additional government investments in capacity, for the purpose of improving cattle prices, may be fixing yesterday's problem," Lusk adds.
Dustin Aherin, vice president and Rabo Research animal protein analyst for Rabo AgriFinance, previously testified at a Senate Agriculture Committee hearing on the cattle market situation. Similar to his testimony shared previously, he says the U.S. beef supply chain disruptions over the past two years have sent the cattle and beef industry into "unchartered, but explainable territory."
Related: No easy solution on fixing cattle markets
Aherin notes that if all of the announced plans for plant construction and expansion come to fruition, more than 8,000 head of daily fed cattle capacity could be added to the U.S. beef industry over the next five years. Recognizing current drought conditions, if the beef cow herd declines by 2% or less, there's opportunity for about 5,000 head per day of profitable packing capacity expansion. If the cow herd shrinks further, that number could be even lower.
Aherin also adds that trying to replicate commodity cattle processing facilities for some of the small initiatives is probably not destined for success. The government should instead be investing in research in establishing a better understanding of the market and looking at a business model that capitalizes on what consumers want.
He says producer ownership of some plants in the past often run into roadblocks if these ventures do not clearly identify how to sell every pound of beef, including the byproducts.
"One of the biggest challenges facing existing operations is labor and meeting the labor needs. A facility doesn't do any good if we don't have the labor or the technology to put product through that facility," Aherin notes. 
Lusk says the industry is already in the process of realigning processing capacity with cattle numbers. "My fear is we wake up three years from now and we have a bunch of processors who can't affordably operate. Adding more capacity now in the short run will help support cattle prices, but what we have to hedge against is not now, but four or five years from now when numbers are realigned," and the industry could start to see bankruptcies or reductions in plant size with the additions of the capacity coming on currently.
Keri Jacobs, an agricultural economist at the University Missouri, advocated for additional research to understand how producers' involvement in cooperatives in the beef sector could also improve the profit margins for producers. If producers' own interest in the profit margins of the processing segment, it helps mitigate the challenges of one system benefiting more over another.
During the Senate Judiciary hearing, Shane Miller, group president of Fresh Meats at Tyson Foods, stood behind his company's actions to try to process as many cattle as possible. Labor continues to present a significant headwind. It is taking six days of processing to get five days of normal runs harvested, he explains, which limits their facilities from being able to process at levels warranted by current supplies. He adds chain speeds and the amount of pounds processed per day remain behind pre-COVID levels.
Jon Schaben, owner of Dunlap Livestock Auction and a cow-calf producer representing the Iowa Cattlemen's Beef Association, discussed the shrinking portion of beef retail prices eroding from over 50 cents of every dollar in 2015 to 37 cents today.
"Most recently, we've seen live values of cattle in the $1,500 to $1,700 range, but carcass values in the $2,500 to $2,700 range, a $1,000 difference between what the producer is getting and the end product coming out. If we process more than half a million cattle a week in the fed cattle industry, that is half a billion dollars a week that is eroded out of our rural economy. If we can bring a functioning cattle market back and bring the spread narrow down, that's a way we can infuse more cash into our rural sector," Schaben says.
Subscribe to Our Newsletters
Feedstuffs is the news source for animal agriculture
You May Also Like
---