Dairy, pork industries welcome enhanced Philippines trade
Dairy, pork industries welcome enhanced Philippines trade
USTR looks to boost trading relationship with Philippines.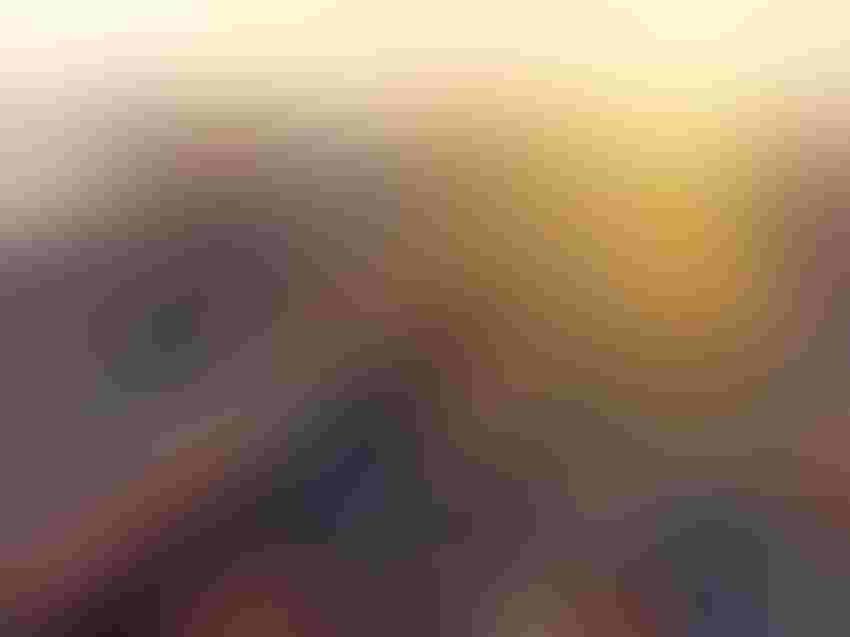 wissanu01/iStock/Thinkstock.
In a continuation of the Trump Administration's shift to new bilateral deals, the Philippines is now on a short list that could see increased movement of U.S. agricultural goods. U.S. Trade Representative Robert Lighthizer and Philippines Secretary of Trade & Industry Ramon Lopez noted in a joint statement several recent achievements resolving bilateral trade issues, including adjusting tariffs, handling geographical indications (GIs) as well as seeking relief on Section 232 tariffs on steel and aluminum.
USTR and the Philippines government both agree that enhanced bilateral engagement on trade under their bilateral Trade & Investment Framework Agreement (TIFA) should include work that yields benefits for agricultural producers, importers, exporters and consumers and intend to work together in a number of areas. 
U.S. officials noted that the Philippines has been handling GIs in a fair manner that preserves the use of common names and welcomed a commitment to "discuss ways to ensure that Philippine laws, regulations and policies do not restrict or prohibit entry of U.S. products in the Philippine market." To further that goal, the Philippines confirmed that "it will not provide automatic GI protection, including to terms exchanged as part of a trade agreement."
Tom Vilsack, president and chief executive officer of the U.S. Dairy Export Council, said this assurance is significant because of the European Union's ongoing campaign to use GIs to block U.S. dairy sales. 
The Philippines purchased $243 million in U.S. dairy products last year and is seen as a promising market for future growth.
"The Philippine economy is strengthening, its population is growing and more consumers are moving up into the middle class," Vilsack explained. "In short, there is tremendous potential for greater U.S. dairy sales in the Philippines and this week's announcement gets us a step closer to realizing this opportunity. USTR's work to keep those doors open today and pursue ways to crack them open further in the future is certainly appreciated by dairy producers and processors across the country."
National Milk Producers Federation (NMPF) president and CEO Jim Mulhern said developments are positive for dairy producers facing economic challenges.
"The rural economy is having a rough time, dairy prices are low and our farmers are struggling," Mulhern said. "Trade will be key to turning things around. USTR's work to forge positive pathways with the Philippines is a building block in that process. The next step is to move forward with a free trade agreement to allow our industry to compete head to head with other suppliers in the region."
U.S. negotiators also secured a commitment from the Philippines to consider petitions for voluntarily lowering tariff rates on certain agricultural products, including cheeses. This is a step in the right direction toward U.S. exporters bridging the competition gap created by trade agreements with the Philippines, Australia and New Zealand.
The National Pork Producers Council (NPPC) also welcomed the progress made with the Philippines on these issues and hopes it moves the U.S. closer to initiating free trade agreement negotiations with the Philippines, a priority market for U.S. pork producers.
"The Philippines is a large pork-consuming nation with a fast-growing population and a burgeoning middle class," said NPPC president Jim Heimerl, a pork producer from Johnstown, Ohio. "It also has some of the highest food prices of any Southeast Asian nation and would benefit from a free trade agreement with the United States."
Last year, the U.S. shipped nearly $100 million of pork to the Philippines. U.S. pork sales to the country would grow significantly through a free trade agreement that removes tariff and non-tariff barriers to trade.
Floyd Gaibler, U.S. Grains Council director of trade policy, said Vietnam and the Philippines show strong long-term opportunities for increasing grain exports.
The U.S. and the Philippines also intend to collaborate on the development of cold chain requirements and best practices in the Philippines, taking into account international guidelines and codes of practice regarding food hygiene adopted by the Codex Alimentarius Commission. This work will build on private-sector and local efforts already underway in the Philippines to improve the existing cold chain. The U.S. agreed to make best efforts, subject to the availability of U.S. resources, to provide technical assistance to enhance cold chain development and management in the Philippines.
Subscribe to Our Newsletters
Feedstuffs is the news source for animal agriculture
You May Also Like
---