Cargill Canadian beef pilot project momentum continues
Cargill Canadian beef pilot project momentum continues
Pilot team working on long-term solutions for program delivery due to success and growth.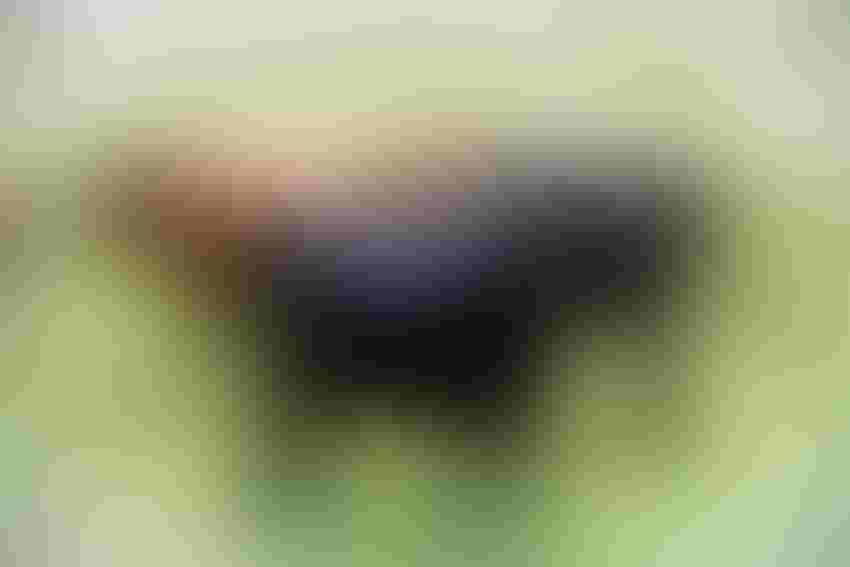 Peter Milota Jr./iStock/Thinkstock
The fourth-quarter and full-year results are in for the Canadian Beef Sustainability Acceleration (CBSA) pilot project, and the positive momentum is encouraging, according to Cargill, which initiated the multi-stakeholder effort.
One year after its launch, the pilot has delivered the equivalent of 14.8 million quarter-pound beef patties, the company reported. As a result, the project is being extended with the goal of establishing a consistent supply of verified sustainable Canadian beef for retailers, foodservice operators and consumers.
In additional to the volume increasing, Cargill said credit payments to Canadian farmers have also increased by more than 80% between the first and fourth quarters.
The company said almost 1.5 million lb. of beef were produced from certified sustainable sources during the fourth quarter, which is almost triple the 550,000 lb. produced in the first quarter and exceeds third-quarter volume. Approximately 3.7 million lb. of certified sustainable beef were produced during the first 12 months of the program, which Cargill said is the equivalent of approximately 14.8 million quarter-pound ground beef patties.
Pilot project per-head credits to cattle producers varied each quarter based on the number of qualifying animals, cattle weights and beef demand from participating retailers and foodservice operators. Quarterly pilot project credit payments to date were:
4th quarter, $18.24/head;

3rd quarter, $18.52/head;

2nd quarter, $20.11/head, and

1st quarter, $10.00/head.
While the pilot was initially designed to only last one year, the interest and growth in the program has resulted in Cargill extending the timeline.
"Due to its success and increasing customer demand for beef from certified sustainable sources, the pilot team is currently working on long-term solutions for program delivery and value sharing with cattle producers," Cargill said.
Volume is also expected to increase as additional cattle producers participate.
"The team is focused on increasing the supply of beef from certified sustainable sources, as current customer demand is outpacing supply and the financial reward for producers is only possible if the program consistently meets the needs of retail and foodservice participants," the company said.
To ensure ongoing success of the program, however, Cargill said additional cattle producers are required, including cow/calf operators. Beef producers can become certified either by becoming Verified Beef Production Plus (VBP+) trained and registered or by completing a Where Food Comes From verification. To allow for cattle traceability, which is important to qualify for financial credits, producers share cattle movement data by completing age verification and/or move-in reports.
Created to establish a certified sustainable beef supply in Canada, Cargill launched the project in 2017 to trace beef from audited farms and ranches through the supply chain to consumers. The effort, according to Cargill, expanded a project that ended in 2016 in which McDonald's Canada collaborated with Cargill and other supply chain stakeholders to demonstrate the viability of such a program. In 2018, McDonald's Canada became the first company to use the Certified Sustainable Beef logo in the marketplace.
The current initiative operates according to standards established by the Canadian Roundtable for Sustainable Beef (CRSB) and involves Cargill, McDonald's Canada, Loblaw Companies Ltd., the Swiss Chalet Rotisserie & Grill and the Original Joe's restaurant units of Vaughan, Ont.-based Recipe Unlimited Corp. British Columbia-based casual dining chain Cactus Club Café recently became a participating partner.
Certification bodies include VBP+ and Where Food Comes From, with the Beef Info-Exchange System registering cattle producers, tracking cattle through the supply chain and processing credits paid to producers to help offset the cost of implementing the pilot.
"A growing number of Canadian beef cattle producers are completing the steps necessary to qualify to participate, with the ultimate goal of enabling retail and foodservice participants to consistently offer a supply of Canadian beef products from certified sustainable sources to consumers," Cargill said. However, only Canadian cattle are eligible, with processing taking place at the Cargill High River, Alb., facility.
Cargill's Guelph, Ont., beef processing facility will be audited to qualify for this program, and Cargill will engage with the CRSB and the eastern Canada cattle industry to identify ways to continue increasing the volume of certified sustainable beef available to Canadian customers and consumers.
Subscribe to Our Newsletters
Feedstuffs is the news source for animal agriculture
You May Also Like
---