Bipartisan DAIRY PRIDE Act targets plant-based 'dairy'
Bipartisan DAIRY PRIDE Act targets plant-based 'dairy'
Bill comes in response to new FDA guidance allowing non-dairy products to be marketed as milk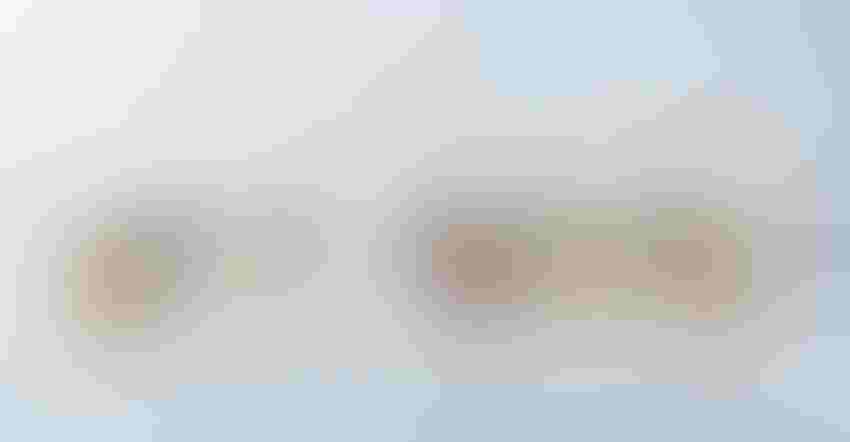 A bipartisan group of senators is fighting back against a recent FDA proposal allowing non-dairy products to continue being marketed as "milk."
The DAIRY PRIDE Act is an acronym for the cumbersomely named Defending Against Imitations and Replacements of Yogurt, milk, and cheese to Promote Regular Intake of Dairy Everyday Act. It would ban plant-based product producers from using dairy terms on items like soy or almond milk.
If passed, the FDA would have 90 days to develop new guidelines prohibiting non-dairy products from being sold as "milk," "cheese" or "yogurt". The DAIRY PRIDE Act would also require the agency to report to congress two years after the law was enacted and provide an update on its enforcement efforts. All contradictory guidance on dairy identity standards would be nullified.
"Dairy farmers work hard to earn the trust of America's families by producing healthy affordable products," American Farm Bureau Federation President Zippy Duvall said. "The DAIRY PRIDE Act is a positive step toward ensuring labels at the supermarket accurately represent the items consumers decide to put on their tables. Families deserve to be fully informed on the products they purchase."
The bill was introduced by Sens. Tammy Baldwin, D-Wis., Jim Risch, R-Idaho, Susan Collins, R-Maine and Peter Welch, D-Vt. Joining them were co-sponsors Mike Crapo, R-Idaho, Angus King, I-Maine, Ben Ray Luján, D-N.M., Roger Marshall, R-Kan. and Tina Smith, D-Minn.
Related:FDA milk labeling guidance gets mixed reviews
They contend that the new FDA guidance contradicts its own regulations and definitions by allowing non-dairy items to use words associated with dairy products. The senators contend this violates the Administrative Procedure Act, hurting dairy farmers and producers.
"Wisconsin's dairy farmers produce second-to-none products with the highest nutritional value and imitation products have gotten away with using dairy's good name without meeting those standards," Sen. Baldwin said. "The Biden Administration's guidance that allows non-dairy products to use dairy names is just wrong, and I'm proud to take a stand for Wisconsin farmers and the quality products they make. Our bipartisan DAIRY PRIDE Act will protect our dairy farmers and ensure consumers know the nutritional value of what they are purchasing."
Representatives from multiple agriculture organizations, including the American Farm Bureau Federation, the National Milk Producers Federation and various state-level groups issued statements endorsing the proposed law.
According to a release from the Edge Dairy Farmer Cooperative, approximately 25% of customers believe that plant-based products labeled as cheese contain milk. The organization, which represents dairy farmers in the Midwest, says its data also shows that a third of costumers believe those products contain protein, and 21% believe they are higher quality than dairy.
Edge President Brody Stapel says the FDA continually fails to enforce its own labeling rules, something very frustrating for both dairy farmers and consumers.
Subscribe to Our Newsletters
Feedstuffs is the news source for animal agriculture
You May Also Like
---