CDC posts top foodborne outbreak winners
CDC posts top foodborne outbreak winners
Chicken caused the most outbreak-associated illnesses followed closely by pork and then seeded vegetables.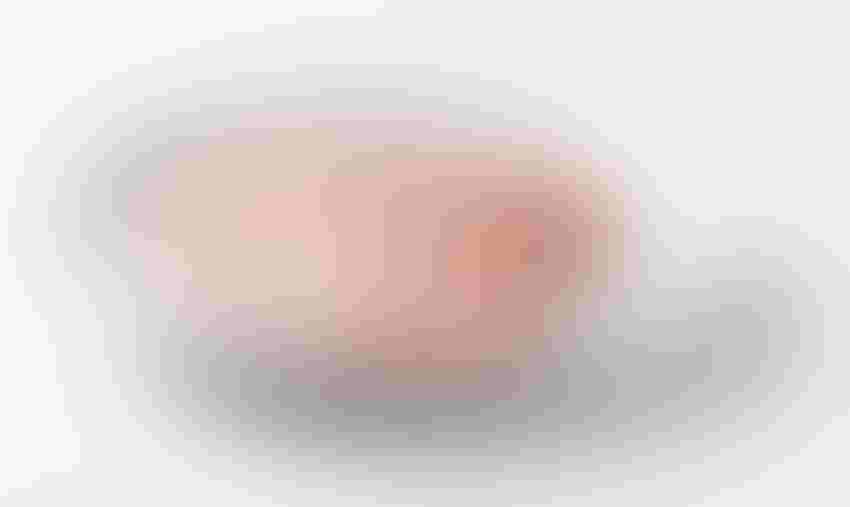 Howard Shooter/Thinkstock
The Centers for Disease Control & Prevention's (CDC) most recent surveillance data for foodborne outbreaks is posted, and the winner is.... Chicken.

Chicken caused the most outbreak-associated illnesses followed closely by pork and then seeded vegetables.

Read on for details, the devil is always in the details.
The CDC report, titled Surveillance for Foodborne Disease Outbreaks—United States, 2009-2015, obviously spans seven years. In those seven years, there were 5,790 outbreaks, approximately 800 per year. Although minimal changes were seen from year to year, there is an undeniable trend toward more outbreaks per year starting with a low of 680 in 2009 and a high of 900 in 2015.
It could be there are more people living in America or better testing and epidemiology or consumer complacency in handling and preparing food or whatever. I won't jump to any conclusions based on just one report, but the numbers are increasing.
The report can be read in its entirety at http://www.cdc.gov/mmwr/volumes/67/ss/ss6710a1htm.?s_cid=ss6710a1_e
In the opening paragraph, the authors state that "known foodborne disease agents are estimated to cause approximately 9.4 million illnesses each year in the United States."
The number of foodborne illnesses before passage of the Food Safety Modernization Act (FSMA) was often cited as 73 million. After passage of FSMA, the new number was often 45 million.
Now we are down to 9.4 million if you just include "known" disease agents. All the rest are unknown but we still count them. CDC, you always leave me confused when you scramble numbers like these.
So from 2009-2015, the latest CDC report says there were 100,939 illnesses reported in the 5,790 outbreaks. So obviously most illnesses in the 9.4 million are isolated or unknown, undocumented but estimated cases, making finding the root cause difficult at best.
But of the 100,000 that we do have on record, norovirus was the leading cause of foodborne illnesses in the U.S. being caused mostly by contaminated workers at food-service settings - 1,130 outbreaks (38%) and 27, 623 illnesses (41%).
But the second most common single confirmed etiology was salmonella coming in with 896 outbreaks (30%) and 23,662 illnesses (35%). We need to do better in our plants and on our farms.
All the remaining culprits fall into single digit percentages.
The location of food preparation is a critical statistic in this report.
A location of preparation was identified in 87% of outbreaks, and for 94% of those the location was a single site.
Restaurants were the most common location accounting for 61% of the outbreaks, and catering or banquets had the finger pointed at them 14% of the time.
Home preparation accounted for only 561 outbreaks, or 12%.
So I hope I never hear another from the meat or poultry industry blame outbreaks on home consumers by stating that often repeated refrain; "just cook it, stupid".
Another interesting stat is that just 3% of outbreaks were multi-state outbreaks, but that 3% were responsible for 11% of illnesses, 34% of hospitalizations and a whopping 54% of deaths.
I guess a little boo-boo in a small setting does not create near the mess that follows a major problem created by a major player in the food game. 
And of course it is those kind of numbers, wide spread in several states with lots of people hospitalized and too many dying that creates the headlines and the misperception that the food industry is going downhill fast, and is something to mistrust big time.
I am sure the readers can all come up with more than a few examples in recent years, like 2009-2015, that fall into that category.
Before I sign off; for clarity, CDC describes an outbreak as two or more persons infected with a similar illness brought about by eating a common food.
Of the 1,281 outbreaks in which the food reported as the causative agent could be categorized into a single food category, fish was most commonly implicated with 222 outbreaks for 17% followed by dairy at 136 outbreaks and 11% and chicken implicated in 123 outbreaks or 10%.
Toxins can occur in a single fish, so a small outbreak with few illnesses, but bacteria like salmonella can contaminate huge quantities of mass produced food across large distribution areas, so large numbers of illnesses per outbreak.
 So why did I declare chicken the winner?
Because instead of using just the number of outbreaks, I also took the CDC's numbers for the most outbreak-associated illnesses which showed chicken accounting for the most illnesses at 3,114 (12%) followed by pork at 2,670 illnesses (10%) and seeded vegetables at 2,572 sickened (also 10%).
A closing thought of mine is that since much of the gum shoe epidemiology investigations are done at the state and/or local health department levels, strengthening them will only help us identify, and more quickly identify, what used to be thought of as individual illnesses as outbreaks.
This helps lead to a source.
This also leads to a headline and consumer unrest.
Still, it gets us to where we need to focus our efforts. It is not just in the plants and the fields. This report says a lot of blame is on the food preparers and handlers in public places after the industry has done its best.
Subscribe to Our Newsletters
Feedstuffs is the news source for animal agriculture
You May Also Like
---