U.S. pork exports build momentum; beef export value sets annual record
U.S. pork exports build momentum; beef export value sets annual record
Record-shattering performance for pork exports to Mexico, Dominican Republic; beef export value increases in key markets despite November slowdown.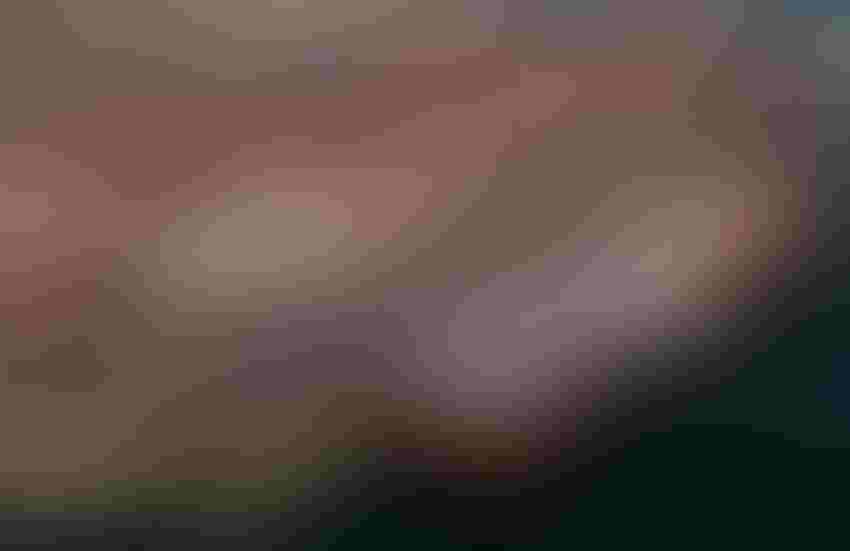 November exports of U.S. pork were the largest of 2022 in both volume and value, according to data released by USDA and compiled by the U.S. Meat Export Federation. November beef exports were below the large year-ago totals, but 2022 export value already set a full-year record of nearly $11 billion.
Pork exports reached 245,663 metric tons in November, up 3% from a year ago, while export value climbed 10% to $725.1 million. In both volume and value, exports were the highest since May 2021. For January through November, pork exports were 10% below the previous year at 2.43 million mt, valued at just under $7 billion (down 7%).
Pork exports to Mexico and the Dominican Republic were record-large in November, with shipments to Mexico topping $200 million for the second consecutive month. Exports also trended higher year-over-year to China/Hong Kong, South Korea and the Philippines. November results were also bolstered by excellent growth in pork variety meat exports, which were up more than 25% year-over-year. 
"I cannot say enough about the tremendous performance of the Mexican market and its importance to the U.S. pork industry," said USMEF President and CEO Dan Halstrom. "U.S. pork faces heightened competition in Mexico, especially with the recent suspension of import duties. But U.S. industry efforts to educate the trade and consumers about the outstanding quality, consistency and value of U.S. pork continue to pay dividends and elevate overall demand. The rebound in pork variety meat exports is also excellent news for the U.S. industry, reflecting broad-based demand growth and an improved labor situation."
November beef exports totaled 115,777 mt, down 6% from the previous year's large volume, while export value declined nearly 20% to $846.6 million. However, through the first 11 months of 2022, beef export value still increased 14% year-over-year to $10.9 billion, already topping the full-year record ($10.58 billion) set in 2021. January-November export volume was 1.36 million mt, up 3% from the record pace of 2021. 
Through November, U.S. beef exports already set full-year value records in several markets. This includes South Korea and China/Hong Kong, where exports topped $2.5 billion and $2.4 billion, respectively. Export value also reached new annual highs in Taiwan, the Philippines and Singapore.
"Similar to the previous month, November results for U.S. beef exports reflected severe headwinds in our large Asian markets," Halstrom said. "Key currencies in the region were still slumping, which impacted the buying power of importers and consumers. COVID cases and lockdowns in China were also intensifying, prompting widespread protests and the eventual lifting of many restrictions. But the U.S. dollar mainly peaked in late October and early November and global demand has remained relatively strong. Even with a high level of economic uncertainty, 2022 has been a fantastic year for U.S. beef exports and the outlook for the coming year remains positive."
November exports of U.S. lamb muscle cuts more than doubled the year-ago volume, reaching 247 mt (up 129%), while export value increased 72% to $1.38 million. For January through November, exports increased 72% to 2,125 mt, valued at $12.5 million (up 61%). While 2022 growth was primarily driven by strong demand in the Caribbean, November exports were bolstered by larger shipments to Mexico and Canada. 
A detailed summary of the January-November export results for U.S. beef, pork and lamb, including market-specific highlights, is available from the USMEF website.
Subscribe to Our Newsletters
Feedstuffs is the news source for animal agriculture
You May Also Like
---