Sorghum silage suitable sub for corn silage
Sorghum silage suitable sub for corn silage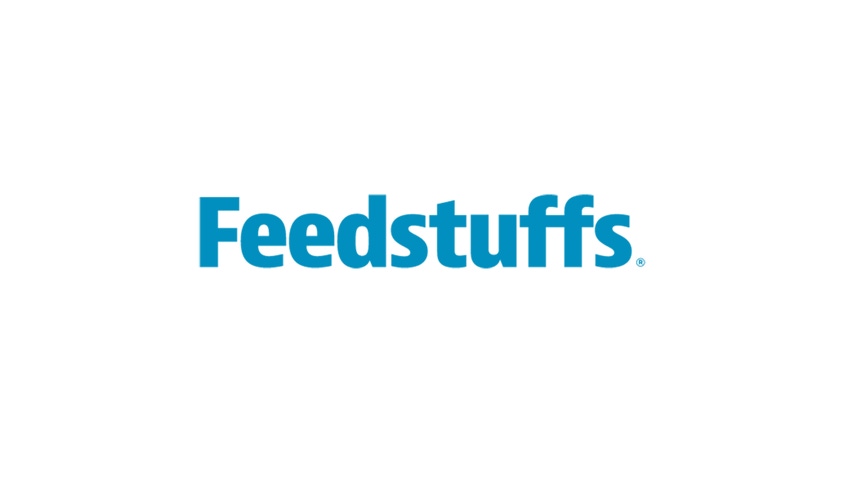 AS spring arrives, it may be time to start planning the production of feedstuffs for cattle to consume next winter. Forage sorghum offers a variety of benefits that help secure its place as one of those key feedstuffs.
"Interest in forage sorghum is definitely on the rise," John Holman, Kansas State University Research & Extension agronomist, said. "There is a lot of interest in general to supply cow/calf, feedlot and dairy industries in the region."
The growing interest is, in part, due to the versatility of forage sorghums, he said. Other advantages of sorghum include that it needs less water than some other traditional forage crops and, when managed correctly, may contain high-quality nutrients for cattle.
"Depending on what the producer's goal is, with sorghum, we have the ability to graze, hay or put it into silage," Holman said. "It's one of the advantages of sorghum, with all of the different sorghum types that are available. Once a producer identifies what his or her goal is, then we can select a sorghum type and variety to match the grower's needs."
Indeed, sorghum silage can provide an alternative to corn silage, but not all sorghum silages are the same, according to Texas A&M AgriLife Extension Service specialists Ellen Jordan and Ted McCollum, who recently spoke at a sorghum educational meeting in Dimmitt, Texas.
McCollum said forages have nutritional and functional roles in beef and dairy diets. Functionally, roughages are necessary to stimulate rumination, which promotes feed breakdown and also reduces acidosis.
Sorghum provides an alternative, especially in areas where rainfall is short, allowing for sustained production in drought conditions and for delayed planting, if necessary, Jordan said. The plant also utilizes water more efficiently than corn and has high biomass yields.
"One limitation to sorghum silage fed to cattle is that the digestibility is generally less than that of corn, because corn has less lignin and more grain," she said. "This can result in less fiber digestion, a lower dry matter intake and less milk produced in dairy cattle."
However, brown mid-rib (BMR) genotypes of sorghum contain less lignin, on average, and offer a higher digestibility, McCollum said, but the BMR genotype alone is not a guarantee of better quality.
Producers have several options when it comes to selecting a sorghum type, and it is dependent on animal use, he said.
Sorghum-sudangrass hybrids have coarser stems and broader leaves than true sudangrass. They are higher yielders than sudangrass, with better regrowth for grazing or multiple harvests. The BMR forage sorghums are lower in lignin content in the leaves and stalks, and the quality, on average, is better than for conventional sorghums, McCollum explained.
Photoperiod-sensitive sorghums are very tall and remain in the vegetative state until day length is less than 12 hours and 20 minutes, which provides more flexibility in managing the harvest of the crop. However, McCollum said, they are slow to dry down and have to be swathed. They also tend to have the lowest feed value of all the different types.
"What you are going to do with it will determine the sorghum silage you choose," he said. "For steers eating an 80-90% silage diet, you might pick the BMRs, but if it is a dry dairy cow that needs to be fed, you can grow the lower-quality, photoperiod-sensitive forage sorghum.
"If I'm looking for energy value in my forage, I'm going to go to a BMR," McCollum added. "Pick a variety based on the desired fiber, tonnage, quality and starch. Use fiber quality as the primary criteria."
A concern when feeding whole-plant forage sorghum silage is the low starch digestibility of the kernels, which are often too hard and unprocessed, he said.
"So, if you want to ensure better starch availability in the sorghum silage, get out into the field and cut it early," he said. "If you can't process the grain head, you need to harvest early and then leave it in the (silage) pit for as long as possible, because time, moisture and kernel softness are your best aids."
McCollum said the key to using sorghum silage instead of corn silage is to replace the corn silage on a fiber basis and not on a dry matter basis.
Important management steps to increase sorghum silage quality are:
* Harvest early — in the soft-dough stage at the latest.
* Target dry matter at 32-36%.
* Swath, if necessary, to obtain the correct moisture.
* Chop at about a half-inch.
* Make sure the storage site is sloped to divert any water.
Jordan said BMR sorghum silage has been shown to support levels of production in mid-lactation dairy cows. It must be harvested and ensiled properly, and producers should use inoculants per the manufacturer's directions to improve dry matter preservation and bunk life.
She said sorghum silage should be okay for use in dry cow and heifer rations, although the research hasn't been done. More research is also needed on early-lactation cows.
"If processed using steam flaking, sorghum and corn grain can be equal in starch value," Jordan said. "Sorghum can be an alternative to corn. It allows sustained production in drought."
Flaxseeds
The question of how to make beef healthier for consumption purposes has been addressed by Inmaculada Gomez-Bastida in her doctoral thesis, read at the NUP/UPNA-University of Navarre in Spain.
When ingredients rich in omega-3 polyunsaturated fatty acids, like flaxseeds, and conjugated linoleic acid (CLA) were added to the food of male Holstein calves, the animals' fat was modified, achieving an increase in omega-3 fatty acids and CLA — regarded as being beneficial for health — and a reduction in saturated fatty acids linked to cardiovascular disease.
"Adding flaxseeds and CLA to the diet of calves could constitute an alternative that will improve the nutritional and organoleptic quality of beef, thus leading to healthier foods," Gomez explained.
What's more, it could help the beef sector compete more effectively.
To conduct the research, 48 male Holstein calves were fed four enriched experimental diets (12 animals were assigned to each diet type). When they were slaughtered, samples were analyzed, and it was found that the level of saturated fatty acids had been reduced, while the omega-3s and CLA were increased, thus improving the nutritional quality of the meat.
Later on, meat-based products (of the hamburger type) were produced. "These new products consisting of meat enriched with omega-3 and CLA displayed the same technological suitability as traditional meat. We carried out a study with consumers in three cities, and the enriched meat was preferred to the traditional meat," Gomez said.
"As the conclusions to the thesis point out, enriching the (calves') diets with 10% flaxseed and 2% CLA did not affect either the production parameters or the metabolism of the adipose tissue and improved the fatty acid profile of the meat, thus bringing it more into line with the nutritional requirements of consumers," she said. At the same time, "the organoleptic quality" of the enriched meat "had improved in terms of consumer preferences and displayed good technological suitability."
Finally, making these modifications to the diet of the calves "can improve the nutritional and sensory quality of the meat without negatively affecting the animal's metabolism or the technological suitability of the meat obtained."
Volume:87 Issue:15
Subscribe to Our Newsletters
Feedstuffs is the news source for animal agriculture
You May Also Like
---