Senate commits to quick COOL action
Senate commits to quick COOL action
Senate Agriculture hearing features testimony that COOL repeal seen as safest route to avoid retaliatory tariffs.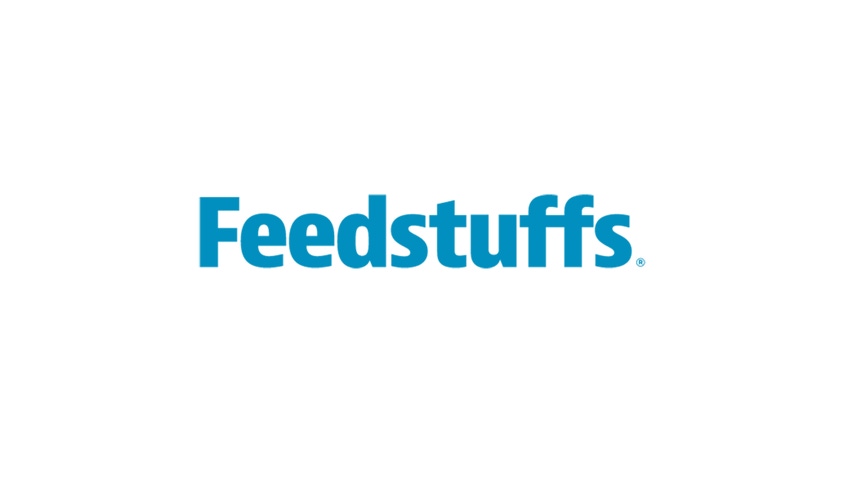 The main message during a Senate Agriculture Committee hearing was the need for the United States to quickly address the country-of-origin labeling in order to avoid retaliatory tariffs. However, changing mandatory to voluntary in the statute for beef and pork may not offer the needed solution, those who testified added.
The top two members of the Senate Agriculture Committee recognized that inaction from the Senate is not an option and the Senate needs to move quickly. "Retaliation is fast approaching and the responsibility sits squarely on our shoulders to avoid it," said chairman Pat Roberts (R., Kan.).
The House previously approved a full repeal by a vote of 300-131 leaving the next action in the Senate's court. The World Trade Organization has ruled against the United States four times and arbitration process started for Canada on June 17 and Mexico on June 29 for them to begin arguing for their sanction levels surpassing $3 billion.
Ahead of the hearing Senate Agriculture Committee ranking member Debbie Stabenow (D., Mich.) floated a draft discussion which first removes beef and pork from the mandatory labeling provisions deemed non-compliant by the WTO. It establishes a completely voluntary Product of U.S. label for beef and pork, which she said is similar to the voluntary Canadian label.
Leo McDonnell, executive officer of the United States Cattlemen's Assn., helped write the original COOL statute and said it was needed to help differentiate U.S. product. Although he's disappointed efforts are being abandoned ahead of the arbitration process playing out, he supports the voluntary label as a way to preserve the integrity of the U.S. beef label which would continue to allow for the label to be used on product that is born, raised and slaughtered in the U.S.
A majority of those who testified in the Senate hearing said the voluntary label may be too risky to satisfy Canada and Mexico and avoid looming tariffs.
Barry Carpenter, president and chief executive officer of the North American Meat Institute, stated that proposals for voluntary labeling discussed in the hearing do not repeal the provisions making beef, pork, and chicken covered commodities in the law and that the Secretary of Agriculture currently has broad statutory authority to write all manner of voluntary programs.
Carpenter said he does not think Canada and Mexico are bluffing on their threats of implementing retaliatory sanctions if the United States doesn't employ a full repeal. 
Jaret Moyer, president of the Kansas Livestock Assn. said with the U.S. being found out of compliance four times, the burden lies on the U.S. to go above and beyond what might be acceptable to those countries. "There may be a case where you could just get by and make them happy but I would hate to take that risk after we've already been caught in the wrong four times," Moyer said. "I'm cautious of trying to out guess what another government will do as I have a hard enough time determining what my own country's government will do."
Chris Cuddy, senior vice president and president of ADM's corn processing business unit, said the risk of retaliation is too great if Canada and Mexico are given permission to retaliate. "The number one goal has to be to repeal this law," Cuddy said. "If you want to work on something after the fact, that's perfectly good, he said of the voluntary label change.
McDonnell feared that if COOL is scrapped, it will be a battle to ever bring it back after the "bad taste" its left.
Carpenter stressed that repeal is the only option and that rewriting the law is simply not viable.  "The U.S. has run out of opportunities to try to "fix" COOL," he said.  "We should stop talking among ourselves to address COOL. We should be talking with the Canadian and Mexican governments – to do otherwise is a fool's errand.  And, I can tell you the Canadian and Mexican governments are very clear that repeal is the only solution."
During the hearing Roberts noted Senate Ag Committee members would be working towards finding a solution.
But as Thom Tills (R., N.C.) noted in his questioning and comments that even a day with sanctions going into effect will have a dramatic impact on the supply chain. He warned even a discussion of waiting a week or two or even a month could be detrimental.
For the full hearing go to www.ag.senate.gov/hearings/country-of-origin-labeling-and-trade-retaliation-whats-at-stake-for-americas-farmers-ranchers-businesses-and-consumers.
Subscribe to Our Newsletters
Feedstuffs is the news source for animal agriculture
You May Also Like
---