Nearly 100 RFS exemption requests await EPA action
Nearly 100 RFS exemption requests await EPA action
Biofuel groups believe EPA is trying to sidestep court ruling that said agency couldn't extend exemptions.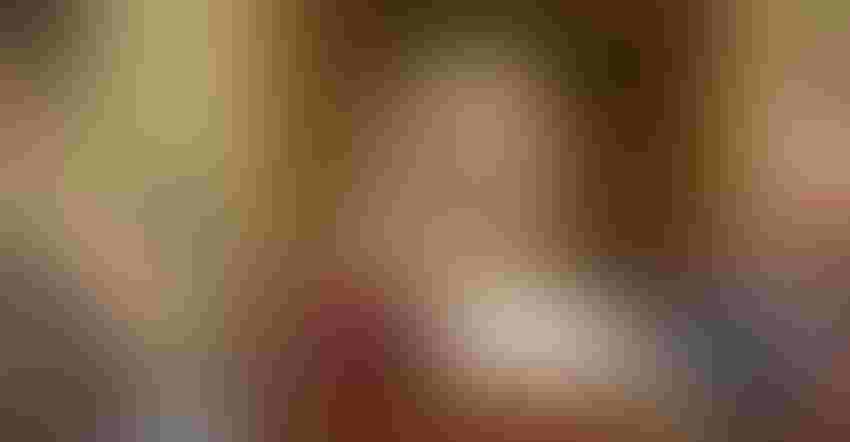 Growth Energy CEO Emily Skor testified Dec. 11 at a House Energy and Commerce Subcommittee on the Environment hearing on a discussion draft of reforming the RFS.
Growth Energy
Several months after the U.S. Court of Appeals for the 10th Circuit determined that the U.S. Environmental Protection Agency had improperly issued small refinery exemptions (SREs) under the Renewable Fuel Standard (RFS), the agency revealed that it has 98 pending requests for exemptions, including 67 "gap-year" requests that would be retroactively applied to previous years' RFS requirements.
Biofuel supporters are asking the Trump Administration to uphold the RFS and follow the intent of the law passed 15 years earlier.
Beginning with the 2013 compliance year, small refineries may petition EPA annually for an exemption from their RFS obligations. EPA may grant the extension if it determines that the small refinery has demonstrated disproportionate economic hardship.
EPA reported Aug. 20 that it had 28 outstanding petitions for 2019 as well as eight each for 2011 and 2012, 13 for 2013, 14 for 2014 and 13 for 2015.
In January, the 10th Circuit ruled that EPA cannot "extend" exemptions to any small refineries whose earlier, temporary exemptions had lapsed, yet EPA has now invited refiners to submit waiver requests for years going back to 2011 -- a move the agency believes will bring the waivers in compliance.
While EPA invited refineries to submit the SRE requests earlier this year, the applications initially go to the U.S. Department of Energy. EPA Administrator Andrew Wheeler has said DOE sent EPA the gap-year SRE applications only in recent weeks and that no decisions have been made on any of them. While in Iowa following the recent derecho storm, President Donald Trump told Iowa senators and other leaders that he would "speak to" EPA officials about the industry' concerns.
While EPA has yet to act on those petitions, American Coalition for Ethanol chief executive officer Brian Jennings said the agency still hasn't offered answers regarding the waivers and "continues to delay applying the precedent" set by the 10th Circuit nationally.
Jennings said EPA has not taken any steps to implement the ruling but instead "seems merely interested in providing refiners yet another escape hatch in the form of the now nearly 60 retroactive waiver requests."
National Farmers Union president Rob Larew said these gap-year requests are just a "thinly veiled ploy to sidestep the court's decision and make an extra buck."
Larew added, "Under any circumstances, this behavior would be objectionable, but as farmers and rural communities suffer significant financial hardship due to the [COVI-19] pandemic, it is absolutely unconscionable. Now, more than ever, we need President Trump to keep his promise to uphold the RFS and support homegrown biofuels. He and his EPA must immediately reject these requests."
"Oil companies are pouring gasoline on the fire, while the EPA seems content to watch it burn," Growth Energy CEO Emily Skor said. "President Trump needs to put his foot down and demand the EPA send a clear signal to struggling rural communities that the demand destruction is over."
Skor added, "These so-called gap-year refinery exemptions violate the letter and spirit of the law, but refiners still seem to think regulators will treat them like 'trick-or-treat candy.' Leaders in the House and Senate and governors across the heartland are all raising the alarm because these exemptions represent a direct threat to the rural recovery, which already faces fresh headwinds due to the spread of COVID-19. EPA must deny these exemptions without further delay."
Subscribe to Our Newsletters
Feedstuffs is the news source for animal agriculture
You May Also Like
---