Meat Institute releases 2023 meat sector improvement report
Meat Institute releases 2023 meat sector improvement report
Number of companies submitting data grew by nearly 60%.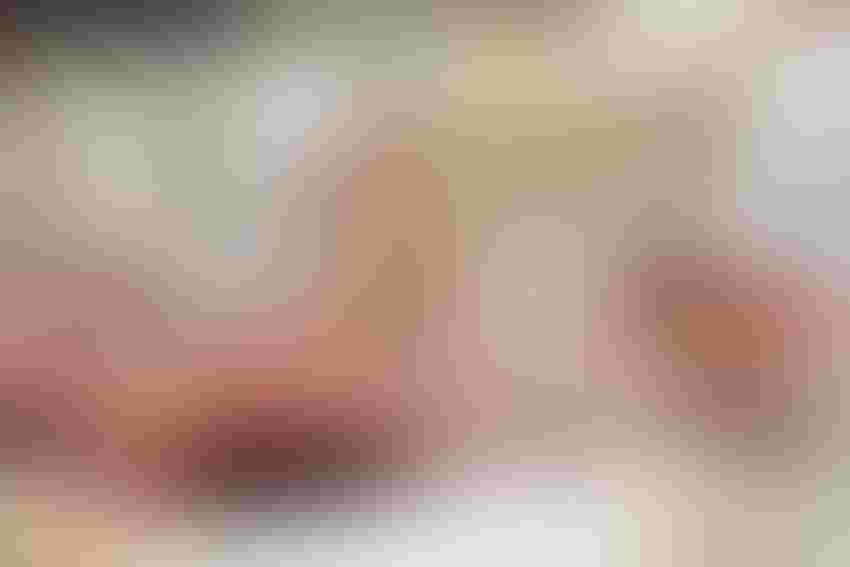 In the second year of the meat sector's pioneering data collection and reporting on five key focus areas for continuous improvement, the number of companies submitting data grew by nearly 60% and now covering more than half of all establishments operated by North American Meat Institute members.
With 93% of the Meat Institute's largest member companies (more than 2000 employees) submitting data, the report reflects commitments and actions covering an estimated 90% of meat sold in the United States. The Meat Institute's metrics and goals align closely with on-farm efforts in beef, pork, poultry and feed to drive supply chain-wide sustainability.
"98% of American households purchase meat, putting our sector undoubtedly at the center of sustaining healthy diets, healthy communities, and a healthy planet for generations to come," said Meat Institute President and CEO Julie Anna Potts. "The Meat Institute has a clear vision for 2030 and has established measurable targets to verify progress along the way, including through this game-changing data collection and reporting which will incentivize sector-wide implementation of best practices and allow us to identify gaps where further resources are needed to achieve ambitious goals."
Among the Meat Institute's five focus areas for continuous improvement, one key target is the Meat Institute's aim for 100% of members to have set a science-based emissions reduction target by 2030. To date, 14 Meat Institute general members representing the majority of meat sold in the United States, plus 10 supplier/allied members, have set or publicly committed to set targets verified by the Science-Based Targets Initiative.
Of establishments reporting data, 66% are covered by a company commitment to set scope 1 and 2 emissions reduction goals; 62% are covered by a company commitment to set scope 3 emissions reduction goals. In September, the Meat Institute and the UN Global Compact Network USA jointly released a practical tool to help meat companies conduct emissions surveys, the first critical step in the path to setting science-based targets.
Regarding animal welfare, the report showed 86% of reporting establishments have a comprehensive animal welfare program. Seventy-three percent of reporting establishments that handle live animals pass third-party animal handling audits. By 2025, however, 100% of reporting establishments that handle live animals plan to pass third-party audits.
The report showed a strong commitment to food safety, with 93% of reporting establishments having a multidisciplinary team that periodically reviews food safety programs and takes action. Ninety-two percent of reporting establishments conduct an accredited third-party food safety audit.
Aiding another key target to help families facing hunger, Meat Institute members donate tens of millions of dollars and meals to food banks and charities across the country every year. The majority of companies reporting data contributed to food banks and charities in 2022. Examples of food security actions in this reporting period include:
Bob Evans Farms announced a four-year partnership with Mid-Ohio Food Bank to donate more than $1 million in cash and food contributions.

Hormel Foods and Tyson Foods partnered to support communities affected by the Maui wildfires, with Hormel donating more than 264,000 cans of SPAM and Tyson donating more than 100,000 lbs of protein.

Smithfield Foods donated 28,000 lbs. of protein to Florida communities devastated by Hurricane Idalia.

Swaggertys has donated nearly 35,000 lbs. of frozen sausage to local food banks and charity organizations so far in 2023.
"This is only the beginning," stated Pott. "We've spent the last three years building the framework. We now look forward to demonstrating over the coming years that the Protein PACT works as a vehicle for long-term continuous improvement - because it's the right thing to do and because earning consumers' trust demands nothing less."
The Meat Institute's full 2023 continuous improvement report is available here.
Subscribe to Our Newsletters
Feedstuffs is the news source for animal agriculture
You May Also Like
---