Jeff Edwards named agriculture dean at University of Arkansas
Jeff Edwards named agriculture dean at University of Arkansas
Edwards has long history in agriculture academia and research.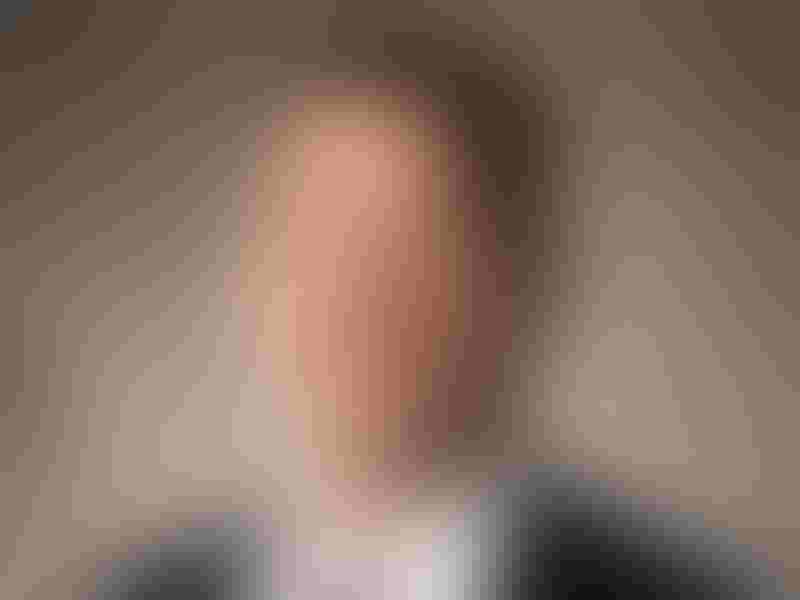 Photo credit: University of Arkansas
Jeff Edwards has been named dean of the Dale Bumpers College of Agricultural, Food and Life Sciences and senior associate vice president for academic programs of the Division of Agriculture, effective Jan. 1, 2024, in a joint appointment by University of Arkansas (U of A) Provost Terry Martin and U of A System Vice President for Agriculture Deacue Fields.
Edwards will succeed interim Dean Jean-Francois Meullenet. In January, Meullenet will return to his role as senior associate vice president for agriculture research and director of the Arkansas Agricultural Experiment Station for the U of A System Division of Agriculture.
"I am thrilled Dr. Jeff Edwards will serve as the next dean of Bumpers College," Martin said. "Since joining the U of A in 2022, Dr. Edwards has accomplished a great deal in a short amount of time. He has proven himself to be an exceptional leader, and he is known throughout the country for his work in improving agricultural systems and environmental sustainability. In this new role, he will continue to serve the U of A well, and I know he will help elevate the Bumpers College and its programs in the state, region and nation."
As the dean of Bumpers College, Edwards will provide leadership and oversee the college's academic and research enterprises, student recruitment and operations. As senior associate vice president, Edwards will help address the many challenges and opportunities faced by agricultural and rural communities in the state. Edwards will also help connect academic activities between the Fayetteville campus with the U of A System's Division of Agriculture.
"I'm honored to be named the dean of Bumpers College and appointed as a senior associate vice president with the Division of Agriculture," Edwards said. "Since earning my doctorate at the U of A, I have viewed Arkansas as my home. I'm glad I returned to Bumpers College as a department head about a year ago, and I'm grateful for this new opportunity to serve as the dean. I look forward to leading the college and raising its profile on both the national and international stage."
Edwards joined the U of A in 2022 as head of the Department of Crop, Soil and Environmental Sciences, which includes about 80 faculty and staff members, offers two undergraduate degree programs as well as master's and Ph.D. degrees, serving approximately 240 students. As head of the department, Edwards was instrumental in establishing a formal mentoring program for assistant professors, implementing regular internal communications within the department and securing funding for two state-of-the-art growth chambers.
Prior to his current role at the U of A, Edwards spent 18 years at Oklahoma State University. He started as an assistant professor and small grains extension specialist in 2004 and attained the rank of full professor in 2012. From 2015 to 2022, he served as head of the Department of Plant and Soil Sciences at OSU.
Edwards' areas of research include wheat variety testing, sustainable agricultural production systems, optimal fertilization strategies for small grains and development of robust small grains production systems that are adaptable to changing climatic and environmental conditions.
In addition, Edwards has contributed to more than 93 research publications and has received numerous awards for his work and research.  Awards he has received include the 2022 Oklahoma Crop Improvement Association Premier Supporter Award, 2013 National Excellence in Extension Award, Warth Distinguished Professorship in Agronomy, 2012 Crop Science Citation of Excellence for Associate Editors, 2011 Agronomy Journal Outstanding Reviewer Award, 2007 Oklahoma Wheat Growers Association Wheat Promoter of the Year and the 2007 ASA-CSSA-SSSA Early Career Professional Award.
Edwards received his Ph.D. in crop, soil, and environmental science and a master's degree in agronomy from the U of A. He received his bachelor's degree in agriculture from Western Kentucky University. In 2018, he received an Outstanding Alumni Award from U of A's Department of Crop, Soil and Environmental Sciences.
"I'd like to express my sincere gratitude to Jean-Francois Meullenet for serving as interim dean of Bumpers College," Martin said. "I'm thankful for his excellent leadership during this time and look forward to his continued service with the division."
Subscribe to Our Newsletters
Feedstuffs is the news source for animal agriculture
You May Also Like
---