Intradco Global names Charlie McMullen as chief executive officer
Intradco Global names Charlie McMullen as chief executive officer
Company to soon launch new division that focuses on difficult cargo.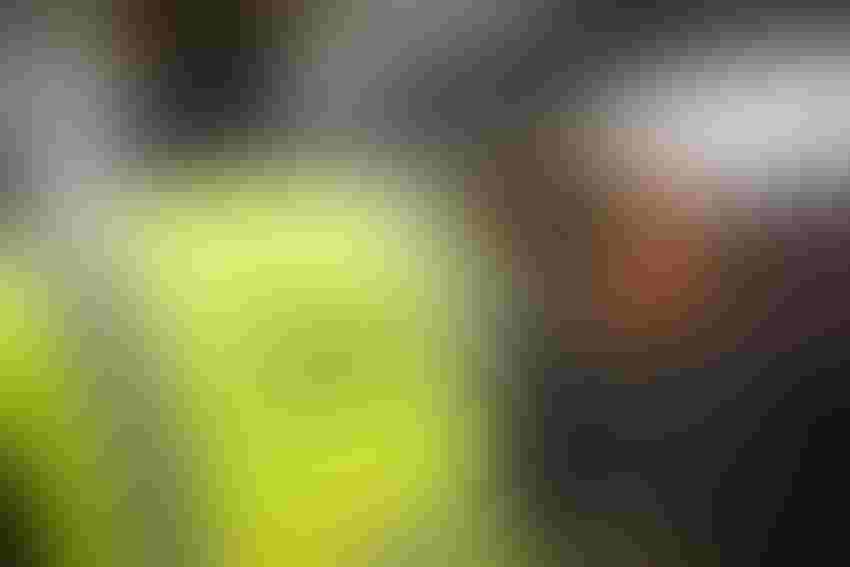 Intradco Global, a world-leading animal transport specialist and part of Chapman Freeborn and Avia Solutions Group, has named Charlie McMullen as chief executive officer.
McMullen began his career at Intradco Global in 2011 as a stall manager and in-flight project manager; positions which afforded him a hands-on approach that developed his experience and knowledge of the intricacies of animal transport.
He became director in 2015, taking over from his father, Eddie McMullen, who established the company in 1987.
Originally Intradco Global handled all types of cargo, but it was not until 1989 that it operated its first animal charter, transporting six horses from London, UK, to Accra, Ghana, alongside other general cargo.
The company adapted its equipment to ensure its compatibility with the world's leading wide-bodied cargo aircraft, including Boeing freighters, McDonnell Douglas MD-11s and Airbus aircraft. This adaptation and innovation have continued ever since, and in 1996 Intradco Global brought its first collapsible stall to market; a genre of equipment that endures in popularity for its convenience, and cost, space and time-saving benefits.
Between 1998 and the early 2000s, Intradco Global cemented itself as a key player in the live animal transport sector, relocating an array of wildlife and protected specifies on behalf of zoos, game reserves, conservationists, and other global organizations. This period also saw the company highlight its unparalleled expertise in equine transport, with leased cargo aircraft specifically for equine transport, and partnering with British Airways/IAG cargo as their equine GSA.
Chapman Freeborn acquired majority shares in Intradco Global in 2014, initiating an international growth strategy that continues to go from strength to strength to the present day. Chapman Freeborn now has 30 office locations in 23 countries worldwide and is currently celebrating its 50th anniversary, expanding and diversifying on an ongoing basis.
In his new position of CEO, McMullen will continue to expand the business across global markets, focusing on sustainable international growth. He will use his expertise to manage the sales strategy and product development across Intradco Global's global locations, whilst executing the design and development of the company's industry-leading in-flight equipment for equine, livestock, and exotics transportation.
"It has been a privilege to help develop the Intradco Global product and brand over the last eight years, but the next phase of the journey looks even more exciting," said McMullen. "It is a business that is very close to my heart, so seeing the team develop from a small group of UK-based experts to a team of 25-plus people across four continents, all thriving within our unique and adventurous culture, is a pleasure to see. Growth, product innovation and team development have been the three core aims, and compounded success in these areas has cemented our place as the world's leading equine and live animal air cargo specialist."
McMullen said the company has progressive plans to continue improving the quality, safety and cost efficiency of live animal transport over the coming years. "Paired with ambitious geographical growth, I am excited to see Intradco Global becoming a household name in new markets. Equally as important, my job will be to make sure we still have fun whilst doing it," he said.
Intradco Global refocused its strategy during the COVID-19 pandemic, providing tens of thousands of cartons of medical supplies across the globe, including chartering the world's largest aircraft, the Antonov AN-225, to transport 1,000 cubic meters of critical PPE. This showed the team's ability to pivot into new verticals, using their experience of dealing with the complex elements of live animal transport to transfer these skills into new areas.
"Most people do not know that Intradco Global had its original roots in the more holistic general cargo market, where 'In-trad-co' stood for International Trading Company. Over the years we have become more and more specialized in specific niches. The last decade has seen Intradco Global focusing almost solely on live animal transport, however, in the near future we will re-enter some other verticals that we believe have strong synergies with our live product," noted McMullen. This will come under the division of Intradco Dynamiq, focusing on difficult cargo that requires a hands-on approach.
New teams are being developed to focus on these new verticals, whilst having the existing backbone of Intradco Global's core skills and competencies in dealing with complex logistics.
"An exciting road map had been drawn out starting from early 2024 until 2030 – watch this space," McMullen stated.
Subscribe to Our Newsletters
Feedstuffs is the news source for animal agriculture
You May Also Like
---