INSIDE WASHINGTON: Trade package falls short
INSIDE WASHINGTON: Trade package falls short
Dairy industry group asks for additional funds, and other producers also continue to feel weight of no improvement in markets.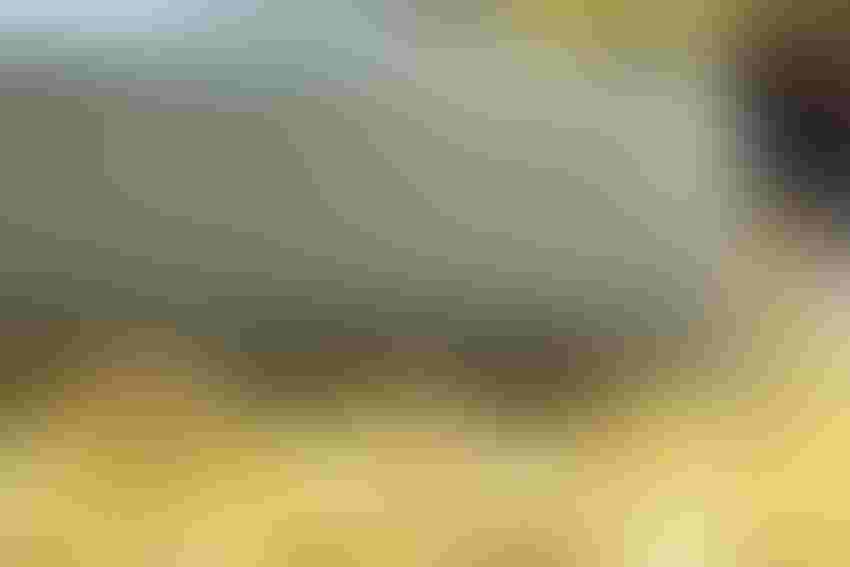 larryhw/iStock/Thinkstock
As the trade war with China shows no signs of de-escalating, many are asking the U.S. Department of Agriculture to do more to offer assistance to those who need it most.
USDA has already allowed for nearly half of its $12 billion in aid to be directed to farmers, with soybean producers getting the bulk of those funds. However, now dairy producers are seeking more, and Sen. Heidi Heitkamp (D., N.D.) has asked for additional assistance to canola farmers as well as a boost of payments to corn and soybean producers.
Agriculture Secretary Sonny Perdue has said a second trade mitigation payment to producers may be made this year, after additional calculations of farmer losses.
In a letter sent Tuesday to Perdue, National Milk Producers Federation (NMPF) chairman and dairy farmer Randy Mooney cited four studies illustrating that milk producers have experienced more than $1 billion in lost income since May, when the retaliatory tariffs were first placed on dairy goods in response to U.S. levies on foreign products. In contrast, the first round of USDA trade mitigation payments, announced in August, allocated only $127 million to dairy farmers.
"We are ever grateful for your advocacy on agricultural trade, which is crucial to the economic health of our industry," wrote Mooney, who operates Mooney Dairy in Rogersville, Mo., with his wife, Jan. "However, our members are greatly concerned about the level of aid that was provided in the initial effort."
The letter details four analyses, including two independent studies using sophisticated economic modeling, that each show losses to dairy producers far above USDA's initial payment level.
NMPF analyzed the CME dairy futures-based milk prices through the end of 2018, based on the settlement prices in late May, just before retaliatory tariffs were announced, with those same prices after tariffs had been thoroughly incorporated into market expectations. The expected impact of the retaliation may result in roughly $1.5 billion in lost revenue for producers during the second half of 2018.
USDA's own monthly "World Agricultural Supply & Demand Estimates" (WASDE) showed a drop of 70 cents/cwt. in its milk price forecast for the full 2018 calendar year, after the imposition of the tariffs. The WASDE figure amounts to a loss in dairy farm income of $1.5 billion for the year.
NMPF reported that an Informa Agribusiness Consulting study estimated that the tariffs would lower U.S. dairy farm income by $1.5 billion for all of 2018. The Center for North American Studies at Texas A&M University estimated an annual loss of $1.17 billion.
"These estimates show that farmer losses from the tariffs will notably exceed $1 billion in 2018," Mooney wrote, adding that "significant income losses will continue" if tariffs imposed by Mexico and China – two of the largest dairy export markets for the U.S. – remain in place.
Earlier this fall, Heitkamp urged Perdue to improve the aid package offered to farmers. She outlined concerns to Perdue that support for soybean farmers is inadequate because it doesn't take into account the increase in basis – the cost of getting a crop to market – that farmers have faced as a result of the trade war. Basis varies by region, and North Dakota farmers have seen their basis increase more than farmers in other regions. Heitkamp urged Perdue to consider regional variations in price and the widening basis for soybean farmers when calculating how much assistance to provide.
While canola has not yet been hit with retaliatory tariffs, the price of canola is closely tied to the price of soybeans, and Heitkamp urged Perdue to make canola an eligible commodity for assistance due to the depressed prices farmers are facing.
Heitkamp also expressed concerns that corn growers will be inadequately compensated for their losses. The farmer aid package proposes to compensate corn growers at 1 cent/bu., much less that the decrease in the price for a bushel of corn since June 1.
"There's no such thing as short-term pain for farmers in a trade war, and new predictions for 2019 are very worrying for our ag economy and the communities that depend on this vital industry," Heitkamp said. "North Dakota farmers spent decades building a market for soybeans in China, and they're seeing it evaporate before their eyes because of the Administration's shortsighted trade policies. We can't be silent in the face of this self-inflicted wound to North Dakota's largest industries, and I'll keep fighting smart trade policies that protect workers and expand markets for the goods we proudly grow and produce for the world."
Subscribe to Our Newsletters
Feedstuffs is the news source for animal agriculture
You May Also Like
---