INSIDE WASHINGTON: Minor changes made to Conaway's farm bill
INSIDE WASHINGTON: Minor changes made to Conaway's farm bill
House advances farm bill with amendments approved by House Agriculture Committee.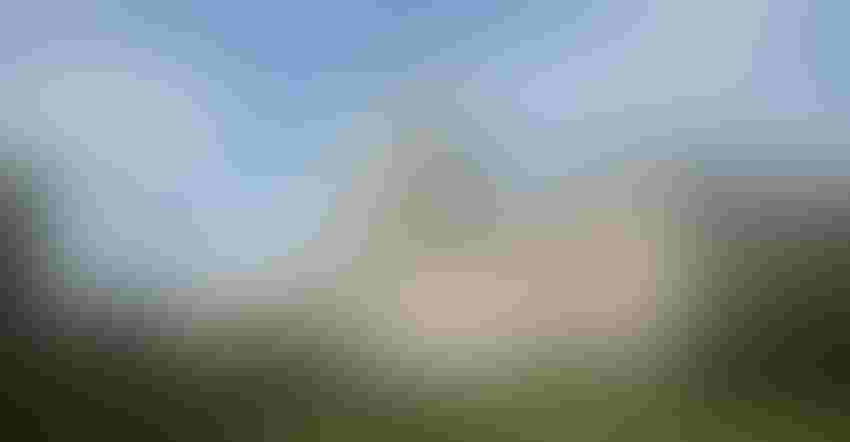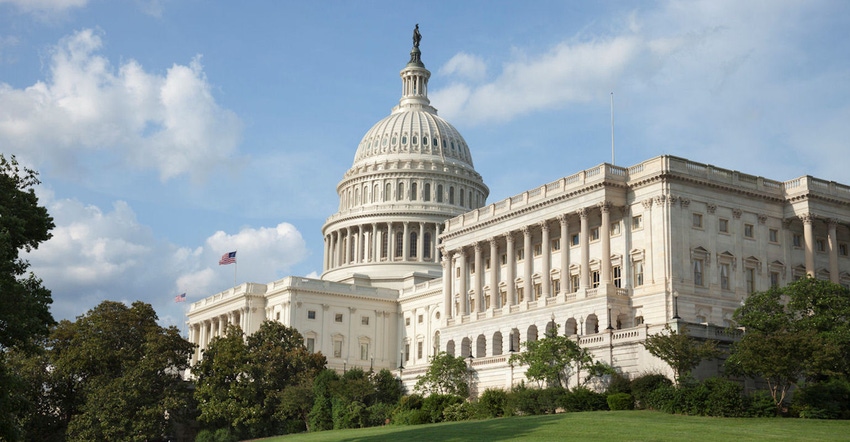 Although the House Agriculture Committee voted to advance its farm bill across party lines on Wednesday, there was some debate beyond the nutrition ideology that the committee members addressed during the five-hour session of the bill from amendments on both sides of the aisle.
Typically, during a markup, the chairman offers a block of amendments together that he agrees to include in the bill as a whole rather than individually. The en bloc package included 18 amendments.
One of the provisions offers changes of the Emergency Conservation Program that would, in the future, give producers the opportunity to receive 75% of the U.S. Department of Agriculture-established "total allowable cost" for rebuilding fences once they have demonstrated that a fence has been destroyed in a qualifying event, such as the extensive wildfires seen in recent years. This change will allow producers to receive much-needed resources sooner and will also simplify the program's administration for Farm Service Agency employees.
Another amendment included was one to carry out a national science-based educational campaign to increase public awareness regarding the use of technology in food and agriculture production. The amendment was introduced by Rep. Neal Dunn (R., Fla.).
Along similar lines, an amendment from Rep. Ted Yoho (R., Fla.) was included to provide Congress with a report on plans for improving the federal government's policies and procedures with respect to gene editing and other precision plant breeding methods.
The en bloc amendment also included a clarification to repeal the original language that restricted use of Margin Protection Plants by producers who select the Agricultural Revenue Coverage program. The Margin Protection plan insures a grower's expected margin, which is the difference between revenue and operating costs, in a specific area of the country. The amendment was offered by Rep. Rodney Davis (R., Ill.).
Another amendment from Dunn would include an algae agriculture research program under the High Priority Research & Extension Initiatives section.
Commerce clause
Rep. Steve King (R., Iowa) received voice vote approval for an amendment that includes his Protect Interstate Commerce Act (PICA). King said PICA is designed to end unconstitutional efforts by some states to regulate the means of production of agricultural goods in other states.
He offered, as one example, California's attempt to prevent the in-state sale of eggs produced in any state that does not adhere to California's burdensome regulations governing cage sizes. "Such restrictions are an unconstitutional infringement on Congress's constitutional authority to regulate interstate commerce," King said. He added that his legislation is necessary "because, without the protections PICA provides, producers from states that do not comply with the shifting regulatory whims of a state like California would lose access to important markets."
Joe Maxwell, executive director for the Organization for Competitive Markets, opposed King's amendment, saying, "We are deeply disappointed that a majority of the House Agriculture Committee members joined Rep. King in an attack on our states' rights, siding with corporate agribusiness over local control of farming and food. Over 100 farm and food groups have voiced opposition to this overreaching legislation, and we will continue to fight to protect the rights of family farmers and rural communities as the farm bill moves forward."
Animal disease funding
The House agriculture panel's farm bill calls for first-year mandatory funding of $150 million for a foot and mouth disease (FMD) vaccine bank, $70 million in block grants to the states for disease prevention and $30 million for the National Animal Health Laboratory Network (NAHLN), which provides disease diagnostic support. For the other years of the five-year farm bill, i calls for $30 million in mandatory funding for state block grants and $20 million to be used at the agriculture secretary's discretion for the vaccine bank, NAHLN and the states.
The National Pork Producers Council and National Cattlemen's Beef Assn. are urging lawmakers to provide funding of $150 million for the vaccine bank, $70 million for state block grants and $30 million for NAHLN for each year of the farm bill.
Provisions unlikely to fly in Senate
Although the Senate has not produced its farm bill draft, it is expected to do so in the next few weeks. Beyond the differences likely on the nutrition title, some of the changes Conaway made may not find their way into the Senate bill.
Senate Agriculture Committee ranking member Debbie Stabenow (D., Mich.) has been a longtime supporter of conservation and touted the increases in the last farm bill. While individual conservation programs receive sufficient funding in the House version, the Congressional Budget Office's score shows funding levels heading downward, with estimates that the bill would cut $75 million in conservation funding over the next five years and $800 million in funding over the next decade.
The largest working lands program -- the Conservation Stewardship Program -- would be rolled into the Environmental Quality Incentives Program. Furthermore, funding for working lands conservation would be cut by $5 billion over the next 10 years.
"Farm bill conservation programs provide farmers with certainty in a down farm economy. In the face of low commodity prices, looming trade restrictions and a global population approaching 10 billion, substantial and sustained conservation funding is critical for building an economically and environmentally resilient food supply," said Callie Eideberg, Environmental Defense Fund senior policy manager, sustainable agriculture.
The House legislation also drops the traditional Energy Title and folds its programs under the Rural Development Title. "Furthermore, the bill would strip programs of mandatory funding they may have received in previous years, making their chances of survival daunting in a budget-hawkish environment," according to a statement from Solutions for the Land, a coalition of agricultural, forestry and conservation stakeholders.
The Energy Title has been included in the farm bill since 2002. Those programs at risk include the high-profile, widely used Rural Energy for America Program, which carries no funding in the actual bill, although it is marked in a bill summary for $45 million in discretionary funding.
Solutions for the Land noted that other programs seen as making critical contributions to the agriculture industry's economic health are left with small, annual discretionary amounts, including the Biomass Crop Assistance Program ($25 million), which supports U.S. cellulosic biofuel production, and the Biorefinery, Renewable Chemical & Biobased Product Manufacturing Assistance ($75 million).
To view the full amendment list debated during the markup, click here.
Subscribe to Our Newsletters
Feedstuffs is the news source for animal agriculture
You May Also Like
---