Georgia Port Authority 'all-in' on building best U.S. supply chain gateway
Georgia Port Authority 'all-in' on building best U.S. supply chain gateway
GPA see overall growth of 17.7% in fiscal year 2023.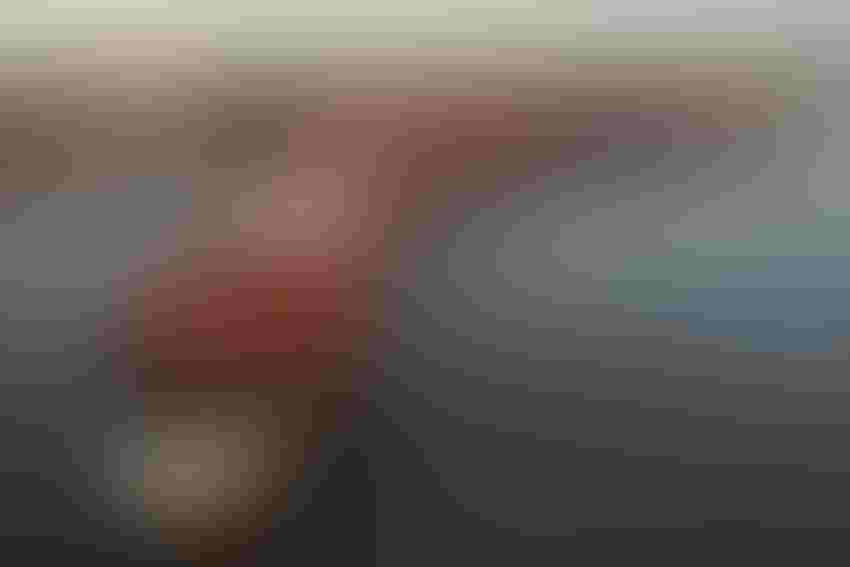 Georgia Ports Authority (GPA) leaders recently presented at the Savannah State of the Port event an update on the port's $1.9 billion master plan and infrastructure investments. The capacity crowd of 1,200 included state and local political leaders, GPA customers, maritime/logistics industry executives, investors, developers and supply chain partners.
"As economic engines for the state and our gateways to the global market, the ports in Savannah and Brunswick are essential to maintaining Georgia's unprecedented and decade-long status as the No. 1 state for business," said Georgia Gov. Brian Kemp. "Job creators consistently cite the Peach State's responsible government, top-ranked workforce training program, and world-class infrastructure as key reasons the state has held this title and for the record trade and commerce our state has enjoyed. I'm thankful the GPA is making strategic moves to keep it that way."
A growing Southeast population has resulted in manufacturing shifting to the region, and source shifting in Southeast Asia – as customers and ocean carriers respond to a "China plus one" sourcing trend – also favors U.S. East Coast delivery. Further, Southeast Asia shipping routes to the U.S. East Coast via the Suez Canal are five days faster than U.S. West Coast routings, GPA noted. 
"We're getting ready for the next upswing of cargo. Every company needs access to a competitive port system," said GPA Board Chairman Kent Fountain. "Ports are huge economic engines for growth, and we are ensuring Georgia Ports grows in a responsible, intelligent way for the future and brings the community along with us to benefit from new jobs and philanthropic partnerships."
The growth of India as the world's largest population, with an expanding consumer class, represents new business opportunities for GPA customers; about a dozen weekly India services currently call GPA.  Equally important, more global supply chains have shifted from the U.S. West Coast to the U.S. East Coast, with East Coast ports now handling 54% percent of the nation's global trade.
"We need to be ready for future economic cycles. We're talking to customers and designing a gateway port and inland supply chain that meets their long-term requirements. We're all-in on this. The decisions we make will decide who we become as we prepare for the next wave of future cargo," said Georgia Ports Authority President and CEO Griff Lynch. "Savannah's ocean carrier customers are upsizing their vessels; 80% of the container ships entering the port are 11,000 TEU or larger."
Georgia Ports provides one of the nation's best-connected port operations, with 35 weekly ocean carrier services, additional terminal capacity and land available in Georgia to attract new business. Inland connectivity is a GPA growth strategy, with 75% of the U.S. population within a 3- to 4-day rail trip from the Port of Savannah. GPA plans to focus on a mid-American arc ranging from Dallas to Chicago and Cincinnati, Ohio, as well as other cities within a 200-mile radius of Savannah such as Charlotte, Rocky Mount, N.C., Tampa, Orlando and Miami.
In fiscal year 2023, GPA handled volumes of 5.4 million TEU and forecasts 4-6% growth for the coming years. At the Port of Brunswick, Roll-on/Roll-off cargo hit a record in FY2023, leading GPA to an overall growth of 17.7% over the previous year, at 723,515 units.
Mason Mega Rail
Mason Mega Rail Terminal provides rail capacity to serve inland markets and reduce traffic congestion on roads. Strong intermodal connections to locations more than 250 miles inland complements Georgia's motor carrier network, and gives customers supply chain options. According to GPA, Mason Mega Rail provides the greatest on-dock rail capacity of any port in the Western Hemisphere.
Significant cargo volume growth has also been seen at the Appalachian Regional Port (ARP) since opening the Northwest Georgia location five years ago, and it now provides service to the ARP in only 36 hours.
A new partnership with CSX is providing a Carolina Connector service to Rocky Mount, N.C., creating a faster supply chain in the market and opening Ohio Valley opportunities. Savannah's position as a first port of call for ocean carriers transiting the Panama Canal means cargo will be available at Rocky Mount before containers could even be unloaded from a vessel at ports farther up the coast.
Further, GPA said efforts are underway for a new partnership with Norfolk Southern to serve Northeast Georgia. The Blue Ridge Connector service to Gainesville, Ga., will open in 2026. 
Infrastructure updates
The Garden City Terminal has as an annual capacity of 7.5 million TEU as the largest container terminal in the Western Hemisphere and can accommodate vessels up to 20,000 TEU. Renovations at Container Berth 1 were completed in August, creating another big-ship berth option and adding 1.5 million TEU of capacity. In tandem with the expanded berth, GPA ordered eight new STS cranes. The first four arrived in February and are operational. The next four (capable of 22 -wide, 24-wide reach) arrived in September and will be operational in January.
At Container Berth 2, four more STS cranes are being erected and will be operational in December. All efforts are focused on getting Berth 2 operational to handle more ship calls and return to normal operations in two months. New cranes on Berth 9 will be ready early next year.  
A newly built, 100-acre container storage yard at Garden City Terminal West Storage Yard will provide for longer-term storage needs with fewer drays required. Phase 1 of this new storage yard will open in November 2023 and provide one-stop storage location for exporters and importers with a dedicated truck gate to speed cargo flows and avoid traffic on local streets. 
Berth and container yard renovations are also underway at Savannah's 200-acre Ocean Terminal to serve two large container ships simultaneously and offer 2 million TEU annual capacity. Renovations to the first 1,325-foot berth will be completed in January 2025, with the second completed in June 2026, for a total of 2,650 feet of berth.
Berth 13 construction started in October and 650 feet of new berth will be completed by the time new STS cranes arrive in June 2024. Eight additional cranes have been ordered as part of the $1 billion refurbishment project. The facility is transitioning from a container-Ro/Ro-breakbulk terminal into a container-only model so that the Port of Savannah will handle containers, and the Port of Brunswick will handle Ro/Ro and breakbulk. By February 2024, all non-containerized cargo at Ocean Terminal will transition to Brunswick.
Built by GPA and opened this September, the Savannah Transload Facility is designed to complement the local Savannah supply chain ecosystem and offer transload services from international marine containers into domestic 53-foot truck trailers. The facility is managed by NFI, a third-party logistics provider, and adds 10,000 TEU of additional transload capabilities.
At the Port of Brunswick, GPA is expanding capacity to serve growing Ro/Ro cargo volumes by investing $260 million in Colonel's Island, developing 640,000 square feet of new processing space, 122 acres of additional auto storage and a fourth Ro/Ro berth. 
Subscribe to Our Newsletters
Feedstuffs is the news source for animal agriculture
You May Also Like
---