EPA urged to embrace corn kernel fiber cellulosic fuels
EPA urged to embrace corn kernel fiber cellulosic fuels
Regulators asked to ensure that cellulosic companies can succeed in open fuel market.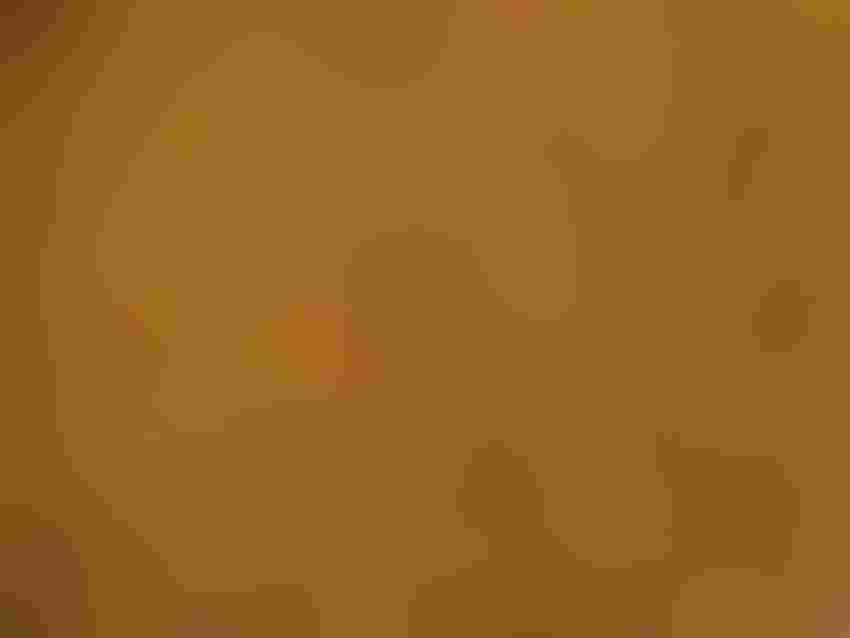 Jupiterimages/liquidlibrary/Thinkstock.
As the U.S. Environmental Protection Agency begins its work to develop the Renewable Fuel Standard's (RFS) proposed 2019 renewable volume obligation (RVO), several agricultural groups sent a letter encouraging the agency to take a fresh look at commercial-ready cellulosic biofuels, including corn kernel fiber-derived cellulosic ethanol.
While the industry outlook for corn kernel fiber ethanol is strong, EPA set low volumetric projections for corn kernel fiber-based cellulosic ethanol in the proposed 2018 RVO and reduced the targets for corn kernel fiber ethanol in the final rule. "The overly conservative corn kernel fiber ethanol projection, compounded with uncertainty around how quickly EPA will approve new corn kernel fiber ethanol technologies for D3 (renewable identification number) generation, threatens to slow adoption of cellulosic production capacity at existing ethanol facilities across the country," the letter noted.
The groups wrote that they are concerned that the methodology EPA used to forecast cellulosic biofuels for 2018 will continue to result in inappropriately low production projections for certain commercially-ready technologies if used again for the 2019 RVO.
"The underlying issue with the new methodology is that it relies too heavily on historic trends that do not accurately reflect more recent advancements achieved by the corn kernel fiber cellulosic ethanol sector," the industry wrote.
They encouraged the agency to address key facets of the program that are creating unnecessary market uncertainty for innovators. For example, they said they understand that key questions must be answered pertaining to corn kernel fiber D3 eligibility.
"We hope that EPA will move quickly on this and other eligibility assessments in the D3 pool so that producers can respond to guidance and continue to push forward. Likewise, the unconditional availability of cellulosic waiver credits (CWCs) – on a one-for-one basis with the number of cellulosic biofuel gallons required for use under the RVO – continues to undercut demand for liquid cellulosic biofuel gallons," the letter said.
"There is a huge rural economic development opportunity in corn kernel fiber ethanol," said Brooke Coleman, executive director for the Advanced Biofuels Business Council. "It's an unused agricultural residue stream that can be turned into ultra-low-carbon, sustainable transportation fuel. The technology is ready, and dozens of ethanol plants are ready to deploy it, but regulatory uncertainty is holding us back. If the Administration wants to unleash a surge of American ingenuity in the heartland, there is no better way to do it than fiber-based cellulosic ethanol."
The letter explained that variety a variety of reasons – including the challenge of scaling up a new technology, the global recession occurring immediately after RFS passage and RFS implementation failures starting in 2013 – it has taken the cellulosic biofuel industry longer to achieve commercial readiness. However, the industry is doing so now. "With so much on the line for investors, it is vital that RFS implementation aligns with program intent," the letter stated.
Brent Erickson, executive vice president of Biotechnology Innovation Organization's Industrial & Environmental Section, added that investments in cellulosic biofuel production are paying off, particularly through innovations in the use of corn kernel fibers. "Regulators must keep up and ensure that cellulosic companies can succeed in an open fuels market," he said.
National Corn Growers Assn. president Kevin Skunes, a farmer from North Dakota, added, "With adoption of new technologies such as cellulosic ethanol production from kernel fiber, the crop we raise produces more fuel and expands benefits for the environment and consumers. As EPA begins work on the next volume rule, it is important that EPA develop an accurate picture of the growing adoption of kernel fiber cellulosic fuel production."
Read the full letter here.
Subscribe to Our Newsletters
Feedstuffs is the news source for animal agriculture
You May Also Like
---