Efficiency of ethanol production improving
Efficiency of ethanol production improving
Impact of ethanol production on corn production has become marginal.


U.S. farmers continue to improve their efficiency in the production of corn for ethanol, while the impact of ethanol production on corn production has become marginal, according to two new reports.
The U.S. Department of Agriculture's Office of the Chief Economist (OCE) released a report titled "2015 Energy Balance for the Corn-Ethanol Industry" highlighting a large improvement in the energy balance of ethanol production since 1995 and a small but positive improvement since 2008.
Agriculture Secretary Tom Vilsack welcomed the reports, saying they provide many reasons to be optimistic about the future of the bio-economy.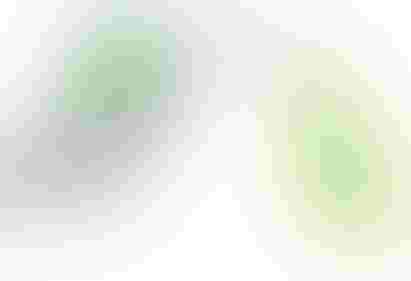 "Between 1991 and 2010, direct energy use in corn production has dropped by 46% per bushel of corn produced and total energy use per bushel of corn by 35%. Moreover, between 2005 and 2010, direct energy use fell by 25% and the total energy use by 8.2% per bushel — meaning that between 2005 and 2010, the energy required per bushel of corn produced dropped by about 5%," Vilsack said. "The bottom line is, today, more energy is being produced from ethanol than is used to produce it — by factors of two to one nationally and by factors of four to one in the Midwest."
The OCE report notes the wide variation in energy balance across refinery configurations, explaining: "Refineries, such as those in west Iowa, near corn supplies, livestock operations, transport infrastructure and final markets have the best energy balance."
The energy balance ratio is 4.0 for areas like Iowa and Minnesota that use the lowest corn energy, market wet distillers grains to the local livestock industry and sell ethanol locally along the interstate highway corridors.
There is significant potential for a 30-fold improvement in energy balance by using biomass (stover)-powered refineries, the report says; in a typical dry mill, biomass power would replace market purchases of natural gas and electricity.
Corn producers who use biomass power could reasonably expect classification as an advanced biofuel under the current renewable fuel standard — a status that would be parallel to sugar-based ethanol facilities that use bagasse, OCE noted.
The effective subsidy for biomass power — calculated by allocating the subsidy per gallon over the biomass power needed to produce that gallon — would make stover a free power source. Then, biomass power would have a 44 cents/gal. advantage over coal and a 12.9 cents/gal. advantage over natural gas.
Management of power and drying costs may be important to future improvements in energy balance. In some locations, wet or modified distillers grains marketing already increases profits and improves energy balance at the same time. Biomass power improves variable energy expenditures, and new energy policies would strengthen incentives for biomass conversion.
Corn market impact
The University of Missouri's Food & Agriculture Policy Research Institute (FAPRI), along with OCE, also released a report estimating how corn starch ethanol affects markets.
The report — "Literature Review of Estimated Market Effects of U.S. Corn Starch Ethanol" — reviews literature published from 2010 to 2015 related to the impact of corn starch ethanol on corn prices and quantity, land use, livestock and liquid fuels.
This study found that the median U.S. corn price impact is a 15 cents/bu. increase from a billion gallons of additional corn starch ethanol, excluding short-run price impacts. The corn price effect tended to be higher for studies without supply response, particularly one-year studies during the drought, and for smaller changes in or smaller overall levels of corn starch ethanol.
The corn production effect suggests that much less than half of the increase in corn demand to make the additional ethanol is met with greater production, even giving the supply side time to respond. Some studies estimated that the production increase offsets the increase in demand, but most did not.
Land use estimates vary. Some studies imply that a dollar increase in corn prices can lead to millions more acres allocated to corn or other crops in the U.S. and elsewhere in the world, some drawn from forest area. Some studies focused on short-run responses, with limited or no land use change. "There are few observations, and the range of estimates is sometimes quite wide," the FAPRI report states.
The impacts on livestock, liquid fuels and crop yields often are not reported. However, these limited results support the expected effects of an additional billion gallons of corn starch ethanol, including: rising livestock prices and lower livestock quantities, as well as falling U.S. gasoline use due to competition with ethanol and higher fuel costs, plus a partly offsetting rise in gasoline use for the rest of world.
The report notes that U.S. quantity results constitute changes of -0.1% for beef, -0.4% for milk, -0.5% for pork and -0.2% for poultry if assessed using the weighted average of studies focused on corn starch ethanol. The relative impacts implied by all studies are generally smaller, particularly for milk. The median impacts are mostly stronger, at -0.2% for beef, -0.4% for milk, -0.7% for pork and -0.2% for poultry.
Subscribe to Our Newsletters
Feedstuffs is the news source for animal agriculture
You May Also Like
---