Bob Evans selling restaurants, acquiring potato farm
Bob Evans selling restaurants, acquiring potato farm
Farm acquisition expands production capacity and improves transportation logistics.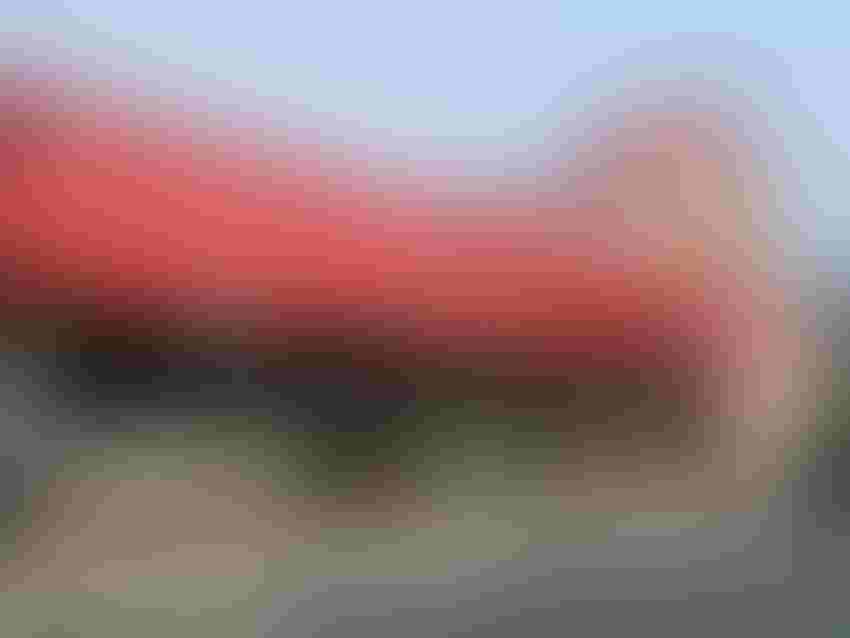 Bob Evans Farms Inc. (BEF) announced this week two "transformational transactions" resulting from the board of directors' strategic review of the company's alternatives for creating shareholder value. The company said it is selling its Bob Evans Restaurants and acquiring Pineland Farms Potato Co. (PFPC), marking the beginning of a new era at BEF in which it will focus exclusively on realizing the full potential of its BEF Foods business. BEF Foods is the national market share leader in refrigerated dinner side dishes and is also the market share leader in sausage products in its core Midwest markets.
The company said the new Bob Evans, further strengthened by the manufacturing and intellectual capital of PFPC, is positioned to be a higher-profit and higher-growth company that is expected to provide better returns to shareholders and an enhanced product line for customers.
BEF has entered into a definitive agreement for the sale of Bob Evans Restaurants to an affiliate of Golden Gate Capital for $565 million plus the assumption of certain net working capital liabilities at the time of closing that are estimated to be $40-50 million. The company estimates that cash proceeds net of taxes and transaction-related costs will be $475-485 million. Net cash proceeds are expected to be used to repay current indebtedness and payment of a special dividend.
Additionally, the company announced the purchase of PFPC for $115 million. The purchase price may be increased by up to $25 million if certain financial metrics are achieved during a 24-month period after closing.
"Today, we announced two transactions that are a major step in our strategic transformation that we believe will continue Bob Evans' history of success," BEF president and chief executive officer Saed Mohseni said. "The sale of Bob Evans Restaurants enables us to concentrate exclusively on BEF Foods, our fastest-growing and most profitable segment. We believe this focus will result in higher returns for our shareholders, and as a more focused private business, Bob Evans Restaurants will be better able to deliver on its brand promise of providing quality food and hospitality to every guest at every meal."
Mohseni said Bob Evans Restaurants has made tremendous progress over the last few years as the company teams have striven to upgrade every aspect of the guest experience.
"We believe our talented restaurant teams, combined with Golden Gate Capital's industry expertise and significant resources, positions Bob Evans Restaurants well for realizing its full potential," he added.
Regarding the purchase of PFPC, Mohseni said he believes the transaction will better enable BEF Foods to continue growing and innovating, noting, "The acquisition of PFPC not only increases our side-dish production capacity; it provides capability to produce and sell diced and shredded potato products in both the retail and foodservice channels."
He said the acquisition also diversifies the company's production capability by adding a second state-of-the-art potato processing facility with 180 million lb. of capacity, 50 million lb. of which are expected to come on line in April 2017.
PFPC also comes with a 900-acre potato farm and is surrounded by an additional 55,000-plus acres of annual potato production. "Its close proximity to tens of thousands of acres of potato production is particularly attractive as it greatly reduces transportation costs," Mohseni added.
BEF Foods' side-dish product mix is expected to reach 66% of sales volume by 2020, and the PFPC acquisition mitigates the need for near-term capital spending for additional capacity to meet growth targets. "Following the completion of these transactions, Bob Evans will be focused exclusively on sales and profit growth of BEF Foods," he said.
Mike Townsley, president of BEF Foods, will assume the role of president and chief executive officer of Bob Evans. Townsley joined Bob Evans as president and chief operating officer of Owens Foods Inc. in June 2003. He was appointed president of BEF Foods in June 2008 and also served as co-CEO from December 2014 to September 2015.
Chief administrative and chief financial officer Mark Hood will remain in his role. Mohseni will continue leading Bob Evans Restaurants following the transaction.
"Bob Evans Restaurants is an exceptional brand, uniquely differentiated by its deep-rooted heritage of farm-fresh food and heartfelt hospitality," said Josh Cohen, managing director at Golden Gate Capital. "As an independent company partnered with Golden Gate Capital, Bob Evans Restaurants will be well-positioned to sharpen its focus on enhancing the business, with increased flexibility and resources to grow the company for the long term. We look forward to working with Saed Mohseni and the talented management team to support Bob Evans Restaurants as it enters this exciting new chapter."
Subscribe to Our Newsletters
Feedstuffs is the news source for animal agriculture
You May Also Like
---