General Mills, Walmart join forces to advance regenerative agriculture
General Mills, Walmart join forces to advance regenerative agriculture
Collaboration to support farmers that aim to improve soil health, water quality and carbon sequestration.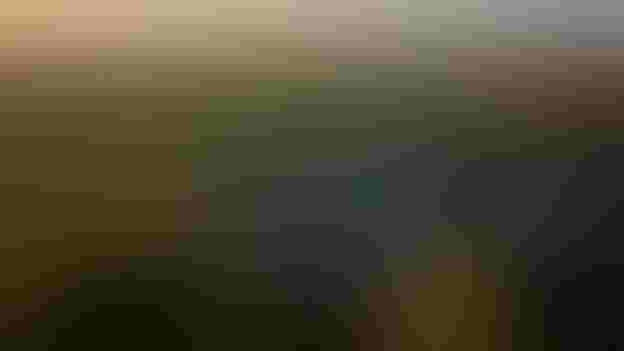 General Mills, Walmart and Sam's Club recently announced a collaboration to help accelerate the adoption of regenerative agriculture on 600,000 acres in the U.S. by 2030. This represents the approximate number of acres General Mills engages to source key ingredients for its products sold through Walmart and Sam's Club. Initial projects will be supported through grants administered by the National Fish and Wildlife Foundation (NFWF) and seek to advance regenerative agriculture outcomes across a variety of crops, including wheat, in the Northern and Southern Great Plains.
"Through this partnership, we will work hand-in-hand with Walmart and Sam's Club to help regenerate the acres of land in the key regions where we source ingredients for our shared business," said Jon Nudi, group president of North America Retail at General Mills. "We are excited by the opportunity to bring our products, including Pillsbury refrigerated dough and Blue Buffalo pet food and treats, to Walmart shelves more sustainably, with the help of our merchants and farmer partners."
General Mills, Walmart and Sam's Club share a belief that regenerative agriculture can help address climate change and create positive outcomes for both people and our planet. Recognizing their shared footprint within the industry, this collaboration exemplifies both companies' intentions to build on organizational commitments and leverage collaboration to help spur industry-wide change. Efforts will target seven U.S. states in the Northern and Southern Great Plains including North Dakota, South Dakota, Nebraska, Kansas, Oklahoma, Colorado and Minnesota, home of General Mills' global headquarters.
Through the program, NFWF will provide financial assistance to local grantee organizations, building out the education and coaching resources needed to help accelerate regenerative agriculture. The objective is twofold: support the transition to regenerative agriculture production in the U.S. through systems change and elevate the potential for more resilient yields for farmers through efforts that will help improve soil health, watersheds, biodiversity, climate change and farmer economic resilience.
"We're committing to making the everyday choice the more sustainable choice for consumers," said John Laney, executive vice president of Food at Walmart U.S. "This collaboration is an example of how we are working across our value chain on intentional interventions to help advance regenerative agriculture and ensure surety of supply for these essential food products for the long term."
This joint effort between General Mills, Walmart, and Sam's Club also marks meaningful and continued progress toward both companies' individual sustainability goals, provides a roadmap for future collaboration across organizations and industries, and ensures both companies can continue to offer the quality products their customers love. It also puts General Mills on pace to exceed its goal of advancing the adoption of regenerative agriculture on 1 million acres by 2030 and contributes to Walmart's goal, in collaboration with the Walmart Foundation, to protect, more sustainably manage or restore at least 50 million acres of land by 2030.
Subscribe to Our Newsletters
Feedstuffs is the news source for animal agriculture
You May Also Like
---